Kishalay Foundation, founded on August, 2013, aims to improve learning outcomes in early education for rural and underprivileged kids in West Bengal. Read moreCo-founder Biplab Das, an IIM Bangalore alumnus, along with friends, formed the organization with the belief that quality early education, right pedagogy, and learning environment can make a difference in rural children's lives. Starting with government-aided primary schools in remote Sundarban villages, the foundation set up regional centers at block level and worked closely with schools on a "Cluster Schools" model. The objective is to bring all stakeholders together (teachers, students, parents and government officers) to run intervention programs for educationally-backward communities, optimizing education quality and cost. The Foundation focuses on three types of intervention programs: Sports, Edutoys, and IT, with the belief that these programs will lead to overall development and improve learning outcomes in early education.
Kishalay Foundation through its various programmes has made an impact in Sundarban region of West Bengal with 20 learning Hubs, 1 Hub in Purulia and 3 Hubs in Murshidabad impacting more than 1,200 kids directly and scholarships sponsoring 35 students. In Sundarbans more than 10,000 fruit saplings have been distributed to the communities to mitigate malnutrition, workshops have been organised to raise awareness on menstrual hygiene, sports camps have been organised in 30 govt. primary school impacting more than 5,000 kids , learning hubs directly impacting the learning of 500 kids and 5,000 kids indirectly in Govt. Primary schools. Kishalay Sports Academy is currently training more than 50 kids in handball. Relief camps were organised for 1,000 and more helpless families all over Sundarban during cyclone Amphan and cyclone Yaas who were provided ration and dry food packets. 20 girls in rural Sundarban have been sponsored for their education and proper nourishment. Young Indians (Yi) has partnered with Kishalay to distribute 3800 fruit saplings in Sundarban in 2021.
Child Nutrition

With a belief that addressing malnutrition is crucial for a country's economic and social development, Kishalay Foundation prioritizes preventing malnutrition in underprivileged children through a holistic approach. They focus on providing nutritious diets by establishing organic local farms, supporting local farmers, and implementing the "Kishalay Jagriti" initiative, which offers prenatal nutrition for expecting mothers through Asha karmis. This program aims to improve infant development by distributing calcium, iron, and folic acid-rich foods to reduce reliance on tablets. The initiative has started in Ramgopalpur village at Basanti block in Sundarban, catering to the overall nutrition requirements in rural areas.

Preventive Healthcare

Kishalay Foundation, in collaboration with Aakar Innovations, is addressing rural health and hygiene issues, particularly for women. They conduct workshops and raise awareness about menstrual hygiene, promoting the use of eco-friendly and affordable sanitary napkins. The program has successfully conducted multiple workshops in various blocks of Sundarbans, distributing environment-friendly sanitary pads to women.

Sports Programme

Kishalay Foundation's early education program not only provides education to underprivileged children but also focuses on their healthy growth. Recognizing the importance of sports for physical and mental development, the foundation has initiated a sports intervention program in Government Primary schools. They distribute sports goods and conduct regular sports camps, impacting over 5000 kids in Sundarban positively. Additionally, they have started a sports academy, offering handball training to marginalized girls and boys, with more than 50 kids regularly attending the training camp.

Community Support

Young Indians (YI) partnered with Kishalay Foundation in 2021 to distribute 3800 fruit saplings in Sundarban. With Asha Foundation's support, they conducted another distribution drive in July 2021.

- On June 25th, 2022, 2500 Lemon & Guava saplings were distributed to 150 families in Harekrishnapur and Shibganj, Sundarban with (Sustainable Green Initiative) SGI
- On June 22nd, 2022, 2500 Lemon & Guava saplings were distributed to 450 families in Masjidbati and Ramkrishnapur, Sundarban, with SGI
- On June 18th, 2022, 5000 Lemon and Guava saplings were distributed to 450 families in Godkhali, Kamrdanga, and Ramgopalpur, Sundarban, with SGI
- In Aug 2021, YI and CHIP sponsored 2000 fruit saplings
- In June 2021, they supported distribution of 2500 fruit saplings in Godkhali-Ramgopalpur and Ramkrishnapur villages in Sundarban

Besides the plantation drive, YI also engages in scholarships, nutrition support, menstrual hygiene workshops, COVID relief, tribal welfare, YAAS and Amphan relief.

Livelihood Support

Cattle Rearing- Rearing goats and sheep for Dairy farming has been initiatiated by the organisation to uplift the livelihood of the locals and provide nourishment to the children.
Chicken and Duck Farming-This is yet another initiative of Kishalay Foundation. The eggs directly meet the internal requirements to provide proper nutrition to the malnourished children of this region, studying in the organisations education hubs. In future the chicks will be donated to needy families to help them with a sustainable way of providing nutrition and assist them with livelihood support.
Kadaknath -Kadaknath chicks have been distributed to the mothers of the kids to address the nutritional deficiency in them. Kadaknath is a protein-rich breed of chicken originated from Madhya Pradesh. Apart from that, this variety of chicken is loaded with vitamins and minerals. It is hoped that the nutritional deficiency will be addressed for the kids and their mothers to a great extent with this initiative.

Early Education

Education is a birthright, but many rural children lack access to it. Kishalay Foundation addresses this issue by providing early education to underprivileged children in Sundarban. They offer holistic learning, including sports and storytelling, with well-trained teachers. Nutritious meals are also provided, grown organically in their own farms. The program operates in West Bengal and Jharkhand, empowering children for a better future. Impact includes a strong team, learning hubs impacting over 1200 kids, scholarships for 35 students, and community initiatives for nutrition and hygiene.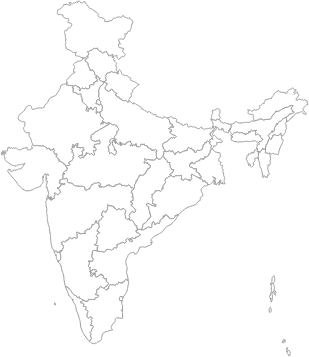 Non-profit
Section 8 (formerly Section 25)