The American India Foundation(AIF) was instituted in the aftermath of the 2001 Gujarat earthquake when the premiers of the countries of the United Sta Read moretes of America and the democracy of India felt a need to come together and participate in the development of India. Considering the scale of the task the organisation has been actively engaging with varied stakeholders, from young Americans and leading philanthropists to grassroots NGOs and government agencies to work for the upliftment of the underprivileged leading to a more open, equitable, and vibrant India.
Impacts 12.9 million lives, partners with 330 NGOs across 26 States of India raising 137 million dollars for social causes.
Education Programmes

AIF's education programmes strive to ensure that underprivileged children from ignored regions have access to good and quality education with an equal focus on imparting life skills and 21st-century skills and preparing them for the future of India.

Its Learning and migration programme(LAMP), seeks to educate children of migrant populations who are generally on the move, by setting up schools equipped with hostels enabling the children to reside and study peacefully and complete their education. Its Digital Equaliser programme prepares low-income schools with computer centres, enabling teachers and students to gain 21st-century digital skills.

Livelihood Programmes

AIF believes in creating opportunities for all through its livelihood programmes. Its Market Aligned Skills Training(MAST) programme seeks to train youth in skills that are in demand in the job market. Its Ability Based livelihood Empowerment(ABLE) programme aims to ensure that people with disabilities are given equal opportunities and live dignified lives.

The MAST programme is also involved in training people with disabilities in skills demanded by the market. AIF has set up the Rickshaw Sangh to unite rickshaw pullers giving them ownership of their rickshaws. The Sangh collectively strives to better their lives enabling them to access public schemes and gain access to identity documents.

Public Health Programme

AIF's programme to provide maternal and newborn survival services is named MANSI. It aims to strengthen the capacity of Government frontline workers like ASHA and AWW workers, to deliver effective services to mothers and newborns, create awareness in adolescent girls on sexual and reproductive health and use behaviour change communication campaigns to change mindsets towards better health and hygiene.

AIF Banyan Impact Fellowship Programme

This fellowship programme by AIF promotes service-leadership and bilateral ties between both countries by placing young professionals from the USA in social organisations in India, to serve the communities leading to mutual learning, capacity building, leadership development and delivery of social justice.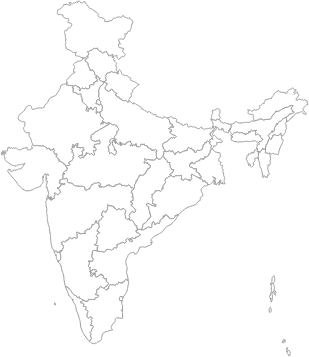 Children Empowered Through Digital Technology and Interactive Science, Technology, Engineering, Math (Stem) Experiences

2017-18

2846177

2018-19

3968187

2019-20

4126691

2020-21

5039737

2021-22

5420571

Newborns Treated and Provided Continuum Care

Program Name

Maternal And NewBorn Survival Initiative (MANSI)

2017-18

65165

2018-19

100931

2019-20

133932

2020-21

202234

2021-22

188909
DIT(E)2003-04 T-800/03/1498

NQ.DIT (E) 2011-12/1018 DEL-TE22985-18082011
1003-1005, DLF City Court, MG Road, Near Sikanderpur Metro Station, Gurgaon, 122002
2018-19

Tip: Click on any value above to exclude it.

2019-20

Tip: Click on any value above to exclude it.

2020-21

Tip: Click on any value above to exclude it.