Green Yatra, founded in 2008, initially kicked off its activities with the Go Green Ganesha campaign, addressing the excessive use of PoP plastic in m Read moreaking Ganesha statues during the Ganpathi festival. The founders, Pradeep and Durgesh, considered this harmful to the environment and health, and thus, they launched the Go Green Ganesha project in their local area, targeting schools, colleges, and housing communities. This initiative garnered significant success, leading to the inception of Go Green Kids, an innovative education programme aimed at sensitizing and educating children about environmental protection. Its vision was that children would, in turn, encourage their parents to adopt eco-friendly practices in their daily lives. As an NGO since 2010, Green Yatra has expanded its reach to thousands of educational institutions and housing societies, introducing projects like Zaroorat, Green Youth Green India, and many other environmental initiatives. Green Yatra's unwavering commitment to reducing pollution and supporting farmers has driven them to embark on large-scale tree-planting projects in rural areas. It has adopted the innovative Miyawaki Dense Forestation method to address the growing need for nature in urbanizing cities. Today, Green Yatra continues to plant a substantial number of trees each year, with the aim of connecting people with nature in urban spaces and revitalizing ecosystems. Its primary focus remains combating the climate crisis by providing sustainable solutions through projects like Ecosystem Rejuvenation (Air, Water, Soil) and Sustainable Solutions. The organisation actively engages communities, raises awareness, and promotes on-ground implementation, fostering a collaborative effort to create a healthier and pollution-free India.
Issue
Destruction of the environment is causing untold damage and one day the earth will be facing a lack of water, degraded soil and barren landscapes.
Action
Green Yatra is making efforts to conserve nature through planting trees, trying to rejuvenate, air, soil and water through multiple initiatives and also contributing to create sustainable villages.
Green Yatra has made an impact by planting over 10 million trees, partnering with 300+ organisations, hosting 4,000+ events, mobilizing a dedicated force of 20,000+ volunteers, supporting 200,000+ farmers and families, creating 60+ Miyawaki forests, conserving over 199.46 crore litres of water, restoring 20+ water bodies, and generating employment opportunities spanning more than 28,000 days.
Pedh Lagao

This programme aims to plant ten crore trees by 2025 and involves planting forests in the Miyawaki method, greening protected tracts like housing societies, planting local fruit trees in available land belonging to farmers and initiating mass plantation of trees to heal the environment.

Miyawaki Forests

Through this method Green Yatra tries to bring quick change in a small area, The Miyawaki method includes planting three to five saplings per square meter with a minimum of twenty to fifty varying species of plants. It generates a multi-layered forest which requires no maintenance after two to three years leading to dense patches of vegetation.

Sustainable Solutions

This programme motivates corporates to come forward and opt for greening their surroundings. Any corporate wishing to go green can contact Green Yatra and the organisation helps to make buildings green, analysing water usage, energy and waste consumption for the unit and suggesting green improvements to improve energy efficiency and conserve natural resources.

Sustainable Village and Farmers

Is an attempt to create villages that are clean and green, uses renewable energy sources and contributes to rainwater harvesting.

To achieve this objective the organisation focuses on water conservation, agroforestry and cash crops, renewable energy sources and a green economy. This contributes to a green environment and also creates self-sustaining villages.

Eco-system Rejuvenation

Green Yatra understands that air, soil and water are important components and influence natural habitats.

To rejuvenate the air, It involves in plantation projects and creation of Miyawaki forests. Soil is helped by undertaking surveys of soil, biodiversity, climate and weather, and local flora and fauna and measures are suggested to improve soil conditions through the use of healthier replacements, natural ingredients and nourishing nutrients.

To rejuvenate water, It installs rainwater harvesting systems, recharges groundwater, rejuvenates and creates new water bodies all over India, Its aim is to conserve and maintain the hydrological cycle of India and rejuvenate depleting water tables.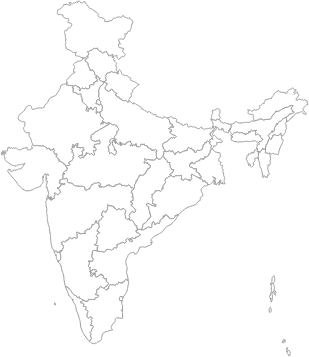 308, Ecostar, Vishveshwar Nagar, Off Aarey road Churi Wadi, Goregaon East, Mumbai, Maharashtra, India, Thane, 400063