One Future Collective, established in December 2017, envisions a socially just world led by compassionate communities. Initially centred on cultivatin Read moreg compassionate youth social leadership, its purpose remains consistent despite adapting its approach to evolving community needs. Its focus has broadened to encompass gender justice, feminist leadership, and mental health initiatives in pursuit of a socially equitable world. By collaborating with individuals, organisations, and communities, equips them with skills and tools to dismantle oppressive structures and rebuild them with care and justice. Alongside its larger mission, it aims to embody a sustainable, community-led, and owned model of feminist leadership. Commencing with one person, the team has grown to 15 members, impacting over 7000 change-makers worldwide. Globally recognized through awards, partnerships, and advocacy efforts, it collaborates with diverse partners to promote radical kindness for achieving social justice. Remaining committed to independence, the organisation stands in solidarity against injustice while nurturing a future marked by compassion and justice.
Knowledge Programme

The organisation's Knowledge Programme is dedicated to research, training, and creating learning tools for social justice understanding and capacity building. It curates and shares knowledge to deepen insights into pressing issues, inform public debates, and influence policy. By investing in people, communities, and organisations, nurtures knowledge, leadership, and transformative efforts. Virtual certificate courses like "Learning with OFC" offer immersive co-learning experiences on gender justice, mental health, and feminist leadership. Diverse resources, from e-books to videos, aim to infuse radical kindness and contribute to social justice discussions. The organisation also provides tailored social leadership training programmes for youth and custom learning solutions for community and organisational change.

Community Programmes

The organisation's Community Programme centres on fostering "communities of care" as an act of resistance, creating transformative safe spaces that encourage healing, dialogue, and critical thinking. It offers virtual events, healing circles for survivors and allies, book clubs, and discussion groups. These inclusive spaces bring together diverse voices to engage in poetry, dialogues, music, and knowledge-building. The programme aims to build interconnectedness and well-being through shared experiences and thoughtful conversations.

Advocacy Programme

In its Advocacy Programme, the organisation engages in community organising and advocacy efforts focused on gender, mental health, and leadership. By challenging and transforming systemic inequities, it aims to drive positive change and advance social justice through active engagement with these critical issues.

Fellowship Programme

The One Future Fellowship programme nurtures young intersectional feminist leaders to challenge oppressive structures and create equitable communities. Through a unique co-learning, cohort-based approach, the Fellowship emphasizes learning, community building, coaching, and action. This initiative empowers participants to transform their knowledge into meaningful change by enhancing skills in community organising, narrative development, impact assessment, and idea execution. The programme's fourth edition, consisting of two cycles, is open to individuals aged 18 to 30 of South Asian origin who identify as women, gender-nonconforming, non-binary, trans, agender, or genderfluid. With a weekly commitment of 20 hours, including live learning sessions, a fee of 25,000 INR applies, offering need-based financial aid and prioritizing applicants from underserved backgrounds.

Certificate Courses

The organisation offers a range of virtual certificate courses that delve into various aspects of social justice, providing participants with in-depth insights and practical strategies for action. These courses, led by its team, employ a participatory pedagogical approach centred around the Learning Spiral model. This fosters peer-led learning through personal experiences and knowledge sharing, cultivating an inclusive and empowering atmosphere for generating new insights and action plans. While it acknowledges that this approach might be emotionally demanding, it is open to discussions and adaptations to accommodate individual needs. Notably, the courses are interactive and not recorded for confidentiality reasons, emphasizing active participation and dialogue. It assures participants that even without video capabilities, an enriching learning experience is achievable through audio or text-based engagement.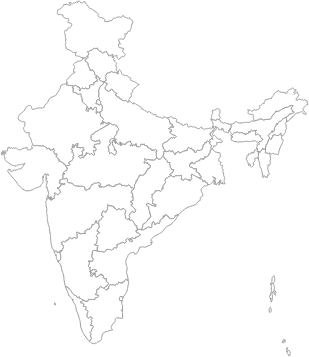 Morarka Leadership Foundation

Non-profit
Section 8 (formerly Section 25)