The 321 Education Foundation aims to develop model schools that have a reputation for high teacher performance, rigorous student learning and strong p Read morearent engagement. With the teacher training and school strengthening programme, which spans 3 years, the foundation aims to strengthen the knowledge and skills of educators while introducing innovative practices to schools. The programmes include practice workshops, in-person coaching, online training and self learning component, in-person motivation sessions, continuous digital follow-up, creating teacher profiles, parent engagement and progress reports. Additionally, the focus areas for the team include teaching and training, curriculum and assessment development, partnership outreach and government & community relations.
The Foundation has reached 3,00,000students, 20000 teachers and 1000 schools.
Ignite

Ignite! is an integrated early grades program to ensure statistically significant improvements in student learning

PARaM

PARaM is a program designed by 321 to make a sizable, meaningful contribution towards solving the foundational literacy and numeracy problem in the country. This is an in-classroom, teacher-led program focused on achieving grade-level foundational literacy and numeracy (FLN) outcomes for students in grades 1-5. The program is hybrid in nature and leverages technology to build capacity of teachers and ensure consistent monitoring and evaluation of teachers' efforts and student learning. It is a combination of predominantly online teacher training & support interspersed with a few on-site interventions. The program purports to create an army of FLN proficient teachers who are able to help each and every child achieve grade-level proficiency in English and Math. We aim to reach and impact half a million students in the next 3-5 years. The program stands on four pillars - Prepare, Assess, Remediate and Motivate - to deliver student learning outcomes. The incorporation of technology in capacity building of teachers through online content and tools is transforming the way teachers teach, and students learn. A teacher who is comfortable with the usage of technology for her professional development is also capable of engaging students in a more dynamic way. It is clear that teachers plus technology are playing a critical role in the future of education, and they will continue to shape the way we learn and grow.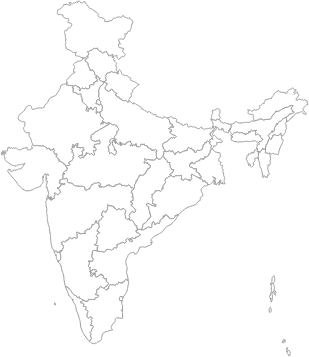 %Age Increase in Fln Outcomes of Students in Grades 1-3

%Age of Grade 2 Students Who Can Read a Paragraph Fluently

%Age of Class 2 Students Who Can Do 2 Digit Subtraction With Borrowing

Increased Proficiency in Facilitating Foundational Literacy and Numeracy Amongst Teachers

Students Supported Through Various Fln Programs

2020-21

150000

2021-22

150000
We aim to bring a long term impact through our FLN programs where teaching primary grades gains deeper respect and investment into teacher capacity building gains traction.
2019-20

Tip: Click on any value above to exclude it.

2020-21

Tip: Click on any value above to exclude it.

2021-22

Tip: Click on any value above to exclude it.