Learning Curve Foundation (LCF) is a distinguished non-profit organization with a steadfast commitment to enhancing the mental well-being, educational Read more achievements, and future prospects of underserved children. At the heart of our mission lies Social-Emotional Learning (SEL). We collaborate closely with educators, school administrators, and parents, forging strategic alliances with schools and governmental entities to implement an efficient, scalable, and enduring SEL model. Our flagship program, acSELerate, stands as an innovative, evidence-based SEL initiative meticulously designed to cater to the unique needs of India. acSELerate adopts a holistic approach, encompassing teacher development and support, a student-centered SEL curriculum, school assistance, parent engagement, and rigorous impact assessment. Acknowledged and endorsed by experts both globally and in India, acSELerate proudly ranks among the top 13 global innovations in SEL. Established in 2016, LCF has already made a profound impact, benefiting over 2,60,000 students, engaging 1,51,000 parents, and empowering 9,000 teachers across 1200 schools. Our vision extends ambitiously toward positively transforming the lives of one million students by the year 2030
Issue
- Self-esteem and Mental Health Challenges: Girls' self-esteem and mental well-being can significantly impact their educational journey and personal life - Menstrual Health Awareness: Lack of awareness about menstrual health often leads to absenteeism among girls during their periods. - School Infrastructure: The availability of proper facilities and infrastructure plays a vital role in a child's academic performance and health - Sleep and Well-being: Adequate sleep is crucial for the physical and mental well-being of girls aged 11 to 18 - Hygiene and Sanitary Facilities: Girls dropping out of school is often linked to inadequate hygiene and sanitary facilities, especially during puberty. - Safe drinking water: Many schools in rural Telangana lack access to purified drinking water facilities, resulting in frequent student illnesses due to the consumption of unsafe water. These issues contribute to a cycle of absenteeism, poor academic performance, diminished self-care, inadequate sleep, frequent illnesses, emotional instability, heightened stress and anxiety, ultimately leading to the risk of depression and school dropout.
Action
Learning Curve is proactively seeking like-minded and committed partners who share our vision of empowering and nurturing the Girl Child through a comprehensive approach. We are fully equipped to offer infrastructure, technology, teacher training, Mental well-being, health and hygiene support, as well as awareness sessions to our partner schools. We are actively looking for partners who not only recognize the inherent value in our approach but are also committed to a long-term, sustainable collaboration. Together, we can pave a holistic path towards a brighter future for the Girl Child. Reach out to swapna@learning-curve.co.in for a conversation.
Learning Curve Foundation impacts 1200 Schools, 9000 Teachers, 2,60,000 Students, 1.51,000 parents with 100 % of schools implementing Learning Curve's acSELerate programe. We have created an impact in reducing absenteeism, improved academic performance, increase in school enrollment, reduce dropout rates.
acSELerate+

Objective: To create a safe, nurturing space for girls.
This space is created in the designated room provided by the school. This space can create a positive impact on the child's brain by the below structure:

- Renovated and Revamped with soothing colors and motivational wall paintings. Reduces stress and anxiety. Supports clarity in emotional exploration.
- It creates a cozy, supportive environment for open expression by encouraging trust and empathy
- A transformative Role of Mood Meter in Mental Health Rooms which Illuminates emotions, Strengthens Communication and Monitors Progress
- Cultivates growth mindset

It Enhances technology which includes Smart TV, internet access. Enabling digital SEL curricula exploration, engaging stories, and diverse resources.

acSELerate

Our work focuses on going beyond academics - to competencies that will enable girls to find their voice, become resilient and break the cycle of inequity.
Our program 'acSELerate' aims to strengthen the self, build strong relationships and build a strong community by a holistic approach. Our program provides structured support and inputs in the following ways:

- Empowering teachers through developmental workshops and mentoring
- Enabling teachers to translate this in the classroom through structured and age-specific social-emotional curriculum for students (3-15 years)
- Capacity building of school administrators to create conducive learning environments through SEL practices
= Engaging parents to nurture and bring positive home environments through SEL

Progress of both teachers and children is carefully documented and evaluated using a set of established tools and frameworks, the programs demonstrated that close to 66% of all children enrolled showed improvements in life skills scores over the baseline.
From 2016 we have impacted 1200 schools, 9000 teachers, 2,60,000 students and 1,51,000 parents with our acSELerate program.

Holistic development of Girl Child through Hygiene Awareness

During our school support we have noticed students facing issues for essential stationery such as notebooks, pens, pencils, and school bags. Without these students were not able to participate fully in classroom activities, take notes, or complete assignments.
This issue is hampering their ability to learn effectively. The absence of stationery and school bags also had a psychological impact on them. They were feeling embarrassed, stressed, and demotivated when they lacked the necessary tools for their education.

With our academic support we impacted 4000 Girl children from 30 KGBV schools of Telangana district. We could see students participation in classroom activities very actively

Holistic Development Through Hygiene Awareness and Sanitary Kit to Girl Children

Most of our schools in rural Telangana, girls from low-income backgrounds face a myriad of challenges that hinder their academic progress and overall well-being. There's a critical need for menstrual health and hygiene awareness. Due to limited awareness, girls often miss school during their menstrual cycles, which further hampers their educational journey. This lack of awareness can also contribute to emotional imbalances, heightened stress, and anxiety.
We supported schools in addressing this critical challenge and breaking the cycle of taboo. We provided them with incinerators, sanitary napkins and deposit machines, very necessary resources along with awareness to ensure that these girls have a fair chance at a brighter future, unburdened by these obstacles.
We have Impacted 4000 Girl children by providing awareness and sanitary essentials to them and reduced absenteeism and improved concentration

Holistic Development Through Safe Drinking Water

One pressing issue is the lack of facilities for purified drinking water, leading to frequent student illnesses due to the consumption of unsafe water. This often results in a cycle of absenteeism, poor academic performance, and a general lack of interest in self-care.

The support we seek is aimed at addressing these critical challenges and breaking the cycle of adversity. Together, we can provide the necessary resources, awareness, and infrastructure to ensure that these girls have a fair chance at a brighter future, unburdened by these obstacles.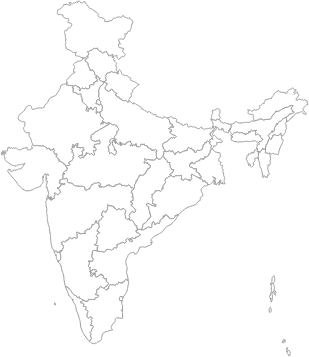 Impacted Students With Social Emotional Learning

2017-18

9000

2018-19

10800

2019-20

26500

2020-21

32500

2021-22

26240

2022-23

50000

Girl Children Impacted Through Technology and Safe Space

2017-18

0

2018-19

0

2019-20

0

2020-21

0

2022-23

500

Girl Children Impacted

Program Name

Holistic Development through Safe Drinking Water

Parents Engagement & Awareness

2020-21

32000

2021-22

24000

2022-23

45000

Improved School Climate

Girl Children Impacted

Program Name

Academic Kit Support

2020-21

400

2021-22

400

2022-23

400

Number of Girl Children Impacted

Program Name

Holistic development of Girl Child through Hygiene Awareness

Teacher and Hms Trained During the Program

2020-21

1335

2021-22

1285

2022-23

2100

Girl Children Impacted

Program Name

Covid Relief Support

2019-20

770

2020-21

2000

2021-22

1300
Short term 12-36 months: Teachers would take initiative to develop themselves and model social-emotional skills in their classrooms Teachers would be seen as role models, mentors and demonstrate growth mindset Schools would allocate time for SEL instruction, and have policies in place to create inclusive environments Parents would engage actively with the school, and develop the awareness and vocabulary of social-emotional learning at home Through all this, students would show higher self-esteem, better emotion regulation, building relationships and responsible decision making Long term:: Improvement in the number of girl children enrolling in higher education Improvement in the number of small businesses and women entrepreneurs in the community Higher civic engagement and action, led by girls and women leaders Improvement in number of women entering the workforce from the community Increase in the agency of women and girls in the community
2nd Floor, Punnaiah Plaza, Road Number-2, Park View Enclave, Hyderabad, 500045

Directions
Non-profit
Section 8 (formerly Section 25)
2019-20

Tip: Click on any value above to exclude it.

2020-21

Tip: Click on any value above to exclude it.

2021-22

Tip: Click on any value above to exclude it.