Wildlife Protection Society of India's (WPSI) mission is to bring new focus and energy to tackle India's growing wildlife crisis. Its vision is to cre Read moreate an enduring paradigm to secure a future for India's endangered wildlife through region-specific support, awareness and training, and knowledge building, while working in collaboration with relevant stakeholders. WPSI works to provide support and information to Government authorities to combat poaching and the escalating illegal wildlife trade. Further, the organisation has broadened its focus to deal with human-animal conflicts by supporting various research projects. The organisation works to protect endangered species and their habitats through awareness, support, and provision of training by working with local communities and Government agencies to effectively address ever-evolving threats to wildlife across the country. WPSI's wildlife conservation programmes focus on promoting environmental sustainability, ecological restoration, and the protection and conservation of India's endangered flora, fauna, and natural resources. Since a number of our project sites are in forest-fringe areas, we also work directly with vulnerable local communities on promoting well-being, healthcare, and disaster relief, enhancing knowledge, and vocational skills, and providing alternative livelihood options, especially among children, women, and farmers.
Issue
WPSI's projects on curbing wildlife crime and the illegal trade in and around Protected Areas across India address knowledge and conservation action gaps for wildlife conservation and essentially act as a bridge for sharing local and actionable intelligence on wildlife crimes between communities and enforcement agencies. Its work supports and supplements enforcement efforts conducted by authorities, focusing on neglected and remote forest-fringe areas where manpower and outreach are scarce, but the threat of wildlife poaching is rampant. In addition, our capacity-building workshops help sensitize and bolster the actions of front-line staff of the Forest and Police Departments. The most challenging aspects of wildlife protection, and particularly of tackling the threat of wildlife poaching and the illegal wildlife trade in India are low conviction rates of alleged criminals, the lack of intelligence-led patrolling and monitoring, scarce incentives among local people to share actionable information on wildlife crimes, the dearth of reliable local knowledge on wildlife protection laws, and reduced transparency in remote regions. WPSI's projects fill these gaps through direct and persistent outreach, capacity building, and intelligence support amongst local communities and enforcement agencies. In the Sundarbans, it works with communities to address socio-economic gaps such as disaster relief, supplement alternative livelihoods, and promote well-being and education. It fulfils the need to help impoverished and marginalized communities to cope with challenges faced while living in remote landscapes that border wildlife areas. In this fragile ecosystem, we also conduct mangrove plantations that leverage habitat restoration and climate change adaptability of the people and the landscape. Actionable wildlife crime and mortality information that highlights patterns, connections, and vulnerabilities in regional and international crime syndicates is severely lacking in India. WPSI's wildlife crime database, the largest and one-of-its-kind database on wildlife crimes and mortalities enables targeted enforcement interventions. Thus it addresses a known technological gap in wildlife conservation and fills a national and global need for the efficient and effective dissemination of information on wildlife crime using technology.
Action
WPSI provides information support to government authorities to combat poaching and the escalating illegal wildlife trade and conducts capacity building Wildlife Law Enforcement Workshops for enforcement agencies in Central India. It also maintains a comprehensive Wildlife Crime Database which contains details of over 44,000 wildlife cases and information on alleged wildlife criminals. This database is constantly analyzed and updated in order to generate awareness and inform project and conservation strategies. WPSI's legal program supports the prosecution of a number of important wildlife cases which include poaching and trade cases that involve tigers and other endangered species. It also files petitions on important wildlife conservation issues, including encroachments in protected areas. Additionally, it supports conservation projects for species which include tiger, elephant, and sea turtle in the states of Odisha, Madhya Pradesh, Maharashtra, Uttarakhand, and West Bengal. The organization also undertakes a community support project in the Sundarbans Tiger Reserve, where it has established a tiger conservation center, cyclone shelter, and a kindergarten school. Targeted awareness campaigns in the human-elephant conflict-affected region of Odisha help promote coexistence with wildlife. WPSI has pioneered investigations into the trade in tiger parts and other endangered species valued in the illegal wildlife trade and exposed widespread tiger poaching and its links to the use of tiger parts in traditional Chinese medicine. The death of a wild tiger no longer goes ignored and people now know how and why tigers are killed. With over 28 years of on-ground work and knowledge-building, our 'Wildlife Conservation - Tiger Project' is our core competency, which has transformed into a comprehensive and inclusive model that disrupts these wildlife-related criminal activities at various levels of function. The United Nations' Sustainable development goal of 'Securing Life of Land' also recognizes the need to collaboratively work towards ending the illegal trade of wildlife.
Core Program: Tiger Protection Wildlife Enforcement: Impact in the last three years (20-21-22): • Provided information assistance on 87 wildlife crime cases that were registered by authorities and 304 poachers and wildlife criminals were apprehended as a result of WPSI's efforts and information sharing. • Capacity building enforcement workshops directly aided 3,117 senior and front-line officials of the Forest Department, Customs, and Police during 37 specialized training on wildlife law enforcement, crime-scene documentation, anti-wildlife electrocution, and knowledge dissemination • Wildlife enforcement efforts strengthened across 8 critical landscapes through capacity building and ground enforcement action in over 80 cases in 3 years. Anti-poaching outreach in Central India: Impact generated in the last three years (20-21-22): • Over 4 lakh local people of 2,200 targeted villages around six tiger landscapes brought to the forefront of tiger protection efforts through sensitization, and community-led enforcement action in over 40 cases in Central India in 3 years.
Endangered Species Protection Programme

Elephant Anti-Poaching & Ivory Trade: WPSI has established an informer network to track down elephant poachers and ivory traders and to help monitor the situation closely. Information and assistance provided by its informers have led to some significant seizures of ivory.
Human-Elephant Conflict & Elephant Conservation in Odisha: WPSI works closely with local communities in key elephant districts of Odisha to create conservation awareness and to provide local people with the tools needed to mitigate conflict with elephants.
Pangolin Conservation Project in Odisha: WPSI's aim is to assist regional enforcement agencies in curbing pangolin poaching and the trade of live pangolins in Odisha. It engages local communities by encouraging them to share information on illegal activities in their areas and to motivate local forest Van Suraksha Samitis (forest protection groups) to help curb pangolin poaching.

Community Support Programme

Support to Sundarbans Tiger Reserve: This project aims to encourage villagers living around the Tiger Reserve to view wildlife and their environment as an asset rather than a threat. WPSI has a Tiger Conservation Centre and a Kindergarten school, and we undertake a number of health, awareness and livelihood related initiatives, and assist the Forest Department with anti-poaching patrols and wildlife rescue.

Tiger Protection Programme

Tiger Anti-Poaching & Illegal Wildlife Trade: Using inputs from its network of informers, WPSI provides information and assistance to Government enforcement authorities in the seizure of wildlife products and the arrest and prosecution of offenders.
§ WPSI's database (1994 to present) has records of over 44,000 wildlife cases as well as details of alleged wildlife criminals, interstate wildlife traders, smuggling routes, new poaching and trade methods, plus other relevant information on seizures and wildlife mortalities.
§ Support to Tiger Reserves & Conservation Awareness: WPSI has been implementing a successful conservation awareness campaign in fringe villages around tiger reserves in central India since 2011. WPSI also manages a reward scheme to gather poaching and wildlife crime information around Tiger Reserves in Central India.
§ Wildlife Law Enforcement Training Workshops: WPSI's workshops help build the capacity of enforcement officials.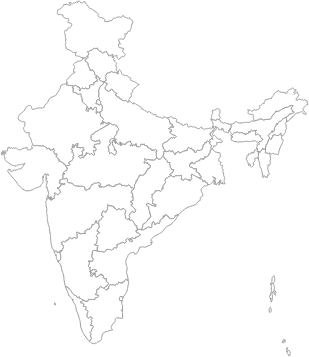 Number of Local Communities Reached in Anti-Poaching and Trade Awareness in Central India

Program Name

Tiger Protection Program, Central India