NASSCOM Foundation, established in 2001, stands as India's sole Not-For-Profit representation of the tech industry. With a robust nationwide presence, Read more it champions TechForGood principles, promoting digital literacy, tech-based skilling, and inclusive growth. The organisation empowers the non-profit sector through diverse programmes, including Social Innovation, Diversity and inclusion, Policy Engagement, and CSR Consulting. NASSCOM Foundation's unwavering commitment lies in leveraging technology's transformative power to address social and economic challenges. Central to its mission are interventions encompassing digital literacy, skills development, women's entrepreneurship, scaling social innovation, and empowering the NGO ecosystem. The Foundation envisions a digitally transformed, inclusive, and sustainable India, achieved by mobilizing resources through industry collaboration and social impact investments. By bridging the digital gap, the NASSCOM Foundation empowers marginalized communities, harnessing technology as a catalyst for economic and social progress.
Digital Literacy Programme

The NASSCOM Foundation, an NGO, focuses on empowering marginalized communities through its digital literacy efforts, e-governance initiatives, and skill-building programmes. Its commitment to bridging the digital divide in India is evident in its programmes like DigiSaakshar, a flexible learning platform that equips marginalized groups with digital skills, fostering self-reliance and resilience. Another notable initiative is the 'Aspirational Districts' programme, aimed at enhancing digital literacy by providing resources like books, magazines, and online content subscriptions. By ensuring access to e-governance and promoting inclusivity, the Foundation contributes to India's developmental journey, leaving no one behind. In 2022, its efforts impacted over 750,000 lives, making it a pivotal force in creating a digitally empowered nation.

Women Entrepreneurship Programme

The NASSCOM Foundation, works for the advancement of rural women entrepreneurs through its Women Entrepreneurship Programme. This initiative equips rural women with digital, financial, and entrepreneurial skills, along with market connections, fostering their growth in the digital economy. By providing specialized training in technology, finance, and Government schemes, it empowers them to transition from digital literacy to entrepreneurship, benefiting agricultural, artisanal, and MSME businesses. The Foundation's commitment to inclusivity ensures that women from diverse backgrounds can access its offerings, creating a more equitable future. With over 33,000 lives impacted in 2022, the organisation's use of technology for social good is driving positive change and sustainable upliftment for marginalized communities.

Skilling & Employability Programme

The NASSCOM Foundation addresses the skills-employability gap through its Skilling and Employability Initiative, focusing on marginalized youth and women. By offering digital skill-based training, it strives to make digital technology skills easily accessible, empowering better livelihoods in India's digital economy. Collaborating with various partners, including corporations and technical institutions, the initiative provides skill development opportunities for rural and tier 2 and 3 city youth. With over 160,000 lives impacted in 2022, graduates have secured jobs in tech-based firms, reinforcing the government's Skill India Mission. The Foundation remains committed to empowering marginalized communities for success in the digital age.

Social Innovation Programme

NASSCOM Foundation's 'Social Innovation Programme' leverages technology for transformative social change, impacting over 20,000 lives in 2022. Through platforms like 'Social Innovations for Youth,' it fosters student innovation by offering a sandbox for exploring cutting-edge technologies. Collaborative initiatives like 'ThingQbator' and 'Ciena Spaces' empower students to translate ideas into practical solutions.

The Foundation's 'Social Innovations Acceleration Programme' includes the जनCARE Innovation Challenge, revolutionizing healthcare through technology. Collaborating with Telangana AI Mission, it addresses challenges in education, environment, sustainability, and health. Through AI-driven solutions, it fuels positive change and sustainable development.

Empowering NGOs Programme

NASSCOM Foundation's impactful initiatives empower NGOs through technology. The 'BigTech Programme' ensures software access at reduced rates, aiding non-profits' efficiency. Collaborating with tech leaders, it caters to NGOs' specific needs. The 'Connecting For Good Programme,' with Vodafone Idea Foundation, grants tech support to NGOs facing resource constraints. Innovations like MyAmbar enhance women's safety, DigiSakshar offers universal learning, and ManagR streamlines processes. Girl Rising challenges gender norms, Share Food Share Joy combats food waste, and Childline 1098 aids distressed children. These efforts demonstrate the Foundation's commitment to tech-driven social change, fostering a future where NGOs thrive and transform society.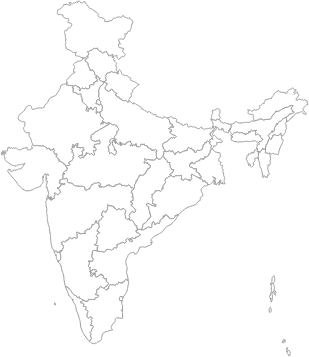 A1-125, Third Floor, Safdarjung Enclave, New Delhi, 110029

Directions
2019-20

Tip: Click on any value above to exclude it.

2020-21

Tip: Click on any value above to exclude it.

2021-22

Tip: Click on any value above to exclude it.