Recycle India Foundation, an NGO dedicated to environmental restoration, focuses on educating, promoting, and actively engaging in plastic and E-Waste Read more recycling. Recognizing the urgent need to safeguard our natural world for future generations, the organisation addresses the detrimental effects of various wastes on our environment, including the pressing issue of global warming. By advocating for overlooked concerns, the Recycle India Foundation not only practices recycling and reusing non-biodegradable materials but also strives to raise awareness and educate individuals to join the cause, ensuring a brighter and sustainable future for our planet.
Annually, Recycle India Foundation manages 900 metric tons of generated waste, while operating a recycling capacity of 1.4 million metric tons and achieving a recycling rate of 90%.
Advocacy Programme

Recycle India Foundation actively engages in advocacy efforts by establishing collaborative knowledge partnerships with industry associations. These partnerships focus on addressing pressing issues that demand immediate attention from diverse stakeholders. Through these initiatives, the organization seeks to create awareness, drive action, and foster meaningful discussions on crucial matters related to recycling and environmental sustainability.

Waste Management Programme

Recycle India focuses on responsibly managing harmful E-Waste and plastic waste through various initiatives. For E-Waste, the organisation purchases old electronics, collaborates with rag pickers, and sends reusable materials to relevant companies for extended use. The remaining E-waste is collected and processed for recycling. Similarly, Recycle India collects plastic waste from multiple sources, particularly rag pickers, sorts reusable plastics for recycling, and promotes reuse where possible to reduce disposal needs. The organisation actively contributes to the proper disposal and recycling of these materials for a healthier environment.

Social Responsibility & Management Programme

Recycle India is actively engaged in promoting social responsibility and effective waste management practices. The organisation emphasizes the concept of Extended Producer Responsibility (EPR), which involves incorporating the full environmental costs of a product's lifecycle into its market price. EPR encourages manufacturers to adopt environmentally friendly product designs and holds them accountable for managing their products at the end of their useful life. This strategy aims to increase product recovery rates, minimize waste's environmental impact, and promote sustainable practices. EPR not only incentivizes manufacturers to prioritize eco-friendly approaches but also shifts the burden of recycling costs from local Governments to producers, thereby fostering a more responsible and sustainable waste management system.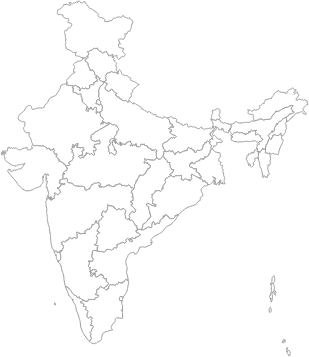 230A AJC Bose Road, Kolkata, West Bengal, India, 700020

Directions