Pardada Pardadi Education Society (PPES) is dedicated to providing education and empowerment to girls hailing from underprivileged backgrounds in rura Read morel areas of India. PPES envisions rural development achieved through education, employment, and the empowerment of rural girls and women, aiming to establish a model that ensures their social and economic advancement. With a holistic approach, the organisation offers free education, employment opportunities, healthcare services, and livelihood enhancement to marginalized girls and women. Breaking the vicious cycle of poverty, it enables these individuals to enhance their quality of life and actively contribute to the betterment of their communities. It endeavours to create a sustainable ecosystem that fosters rural development, uplifts the status of women, and empowers them to play pivotal roles in driving positive change.
Pardada Pardadi Educational Society has made impact with 2014 girls in its schools, graduating 332 girls from 12th class, empowering 5431 women through its self-help groups, and positively impacting 120 villages.
Educational Programme

The education program of Pardada Pardadi Education Society (PPES) aims to empower girls both socially and economically. The programme focuses on fostering independence and self-learning skills in each girl. PPES operates four schools affiliated with the U.P. Board, including the Emma Horne School for pre-primary education and the Pardada Pardadi Inter College for senior education. The society also partners with Bhagwati Sarla Paliwal Inter College Jattari in Aligarh. Alongside free education, PPES provides study materials, uniforms, stationery, health facilities, transportation, and three daily meals. Girls receive a daily scholarship deposited into their accounts, motivating parents from economically disadvantaged backgrounds to send their daughters to school.

Community Development Division

Pardada Pardadi Education Society (PPES) established the Community Development Division (CDD) to address gender equality and women's rights. Through the CDD, PPES focuses on economic empowerment by improving livelihoods and implementing savings and inter-loaning programmes. Simultaneously, social empowerment is fostered by eliminating discrimination. Self-help groups (SHGs) play a vital role in this endeavour, with 10-12 women forming collectives to discuss their concerns, save money collectively, and access loans. PPES facilitates the creation of these SHGs to promote women's independence in both social and economic spheres.

Economic Empowerment: I Village

PPES is dedicated to socially empowering women by fostering their financial independence. The organisation achieves this by facilitating professional higher education, skill enhancement, and job opportunities in collaboration with I Village. PPES not only provides educational opportunities and career guidance to students but also ensures that they become financially secure. Additionally, PPES partners with IVillage to offer on-the-job training in stitching, hand embroidery, and machine embroidery, creating viable livelihood options for unskilled and semi-skilled rural women. IVillage acts as a social enterprise, finding markets to sell the products manufactured by these units.

Healthcare Programme

PPES prioritizes the healthcare of its students, staff, and the village community. The establishment of the Prana Health Center in 2016 expanded its healthcare programme, providing quality medical care. The Telemedicine Project aims to bring physicians to areas in need, ensuring early patient management and swift transportation to appropriate facilities. Through the Needs Assessment Project, research volunteers evaluate the health needs of Bulandshahr district's villagers, including resource availability and healthcare provision. The Laboratory Installation Project assesses the efficiency of implementing a rural health centre laboratory, measuring its effectiveness in improving healthcare interventions.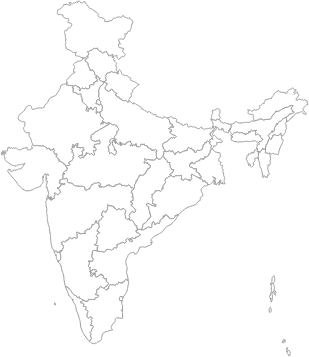 114-B Ground Floor, PO, Khirki Extension, Malviya Nagar, New Delhi, 110017