Raised Lines is involved in helping empower visually impaired students to explore newer avenues in career by providing text-books and solid diagrams w Read morehich can be touched and felt to understand them. It is partnering with NCERT, Sarv Shiksha Abhiyaan and WSSCC (A UN Organisation) to convert text books, manuals and resource books into such a format that the visually impaired student can easily read and make out diagrams which otherwise is missing from material available currently. It aims to produce such material, train other organisations in converting text books to able visually impaired to read them and development of software and solutions designed to produce such literature.
Issue
Harsh reality! In India, the world is without images for students with visual impairment. The majority of students with Visual Impairment in India use textbooks in Braille or audio during their entire education. Visual images, which are an integral part of almost every textbook, are not available for them, which means that students with visual impairment would either skip such topics or just learn theory without any conceptual understanding. Over the years, different stakeholders have been trying their level best to ensure equity for these students by providing an alternate option for questions involving diagrams in exams, making subjects like Science and Mathematics optional for the students, etc. All these solutions work well in the short-term but cannot ensure inclusion in its true sense. Undergoing entire education with pictures and diagrams results in: 1. Limited perception and understanding of various concepts 2. Limits subject choices and hence career paths 3. Low self-confidence and self-belief
Action
Raised Lines Foundation is a Not for Profit startup based out of IIT Delhi, established with the sole aim to empower children with visual impairment. Its goal is to provide high quality, affordable learning and support materials with tactile diagrams for visually impaired learners. With its approach, it wants to enable students with visual impairment to pursue a career of their choice. With the learning materials it has developed, it is confident that visually impaired students can pursue a career of their dreams. Its aim is to create affordable and perceivable tactile versions of diagrams from textbooks for all age groups in various Indian languages. Its utmost priority is making Science and Mathematics diagrams accessible and it has created a tactile version of NCERT textbooks for these subjects.
So far, it has developed 30+ titles comprising more than 4000 unique diagrams, including NCERT curriculum books on Mathematics, Science, Maps of India and Economics for classes 6 to 10. It empowered 4000+ VI students across India. For scaling the impact, this solution must reach the majority of visually impaired students and schools, who do not have the necessary financial resources to procure them. Over the last one year, it has interacted with students, schools and organisations in different parts of the country and conceptualized the 'Touch, Learn and Shine Program' to ensure access to these solutions with donors generous support.
Touch Learn Shine

It identifies & connects with schools where students with VI are studying and conducts awareness and capacity building sessions for their teachers.
It understands student needs based on the subjects, medium of instruction, financial constraints and raises funds to meet the requirements of students.
It ensures necessary tactile books and related teaching-learning aids reach students.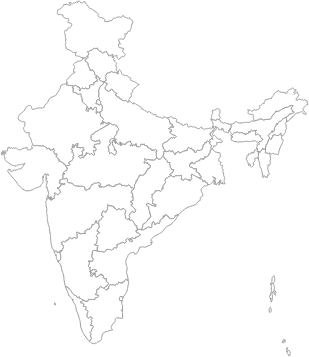 IIT Delhi Technopark (ITEC), Room No. 557, Plot No. 4B, Rajiv Gandhi Education City, Sonipat, 131028

Directions