Chhanv is actively helping acid attack survivors to lead normal lives. These women who have been at the receiving end of injustice are unable to find Read moregood employment due to their burnt profiles. It is operating a café, "Sheroes Hangout" which is a unique cafe that employs survivors, runs on the concept of pay as one wishes and doesn't ask for any specific educational qualification. The cafe is not the only mode of earning a livelihood for the survivors but it also provides an opportunity for the public to meet the survivors of acid attacks and understand their stories of how they were boycotted by society for the mistakes which they had never committed. It works towards making India free of acid attacks and a provision for survivors to have access to fast justice and punishment for the wrongdoers of the crime. It arranges for medical treatment, education and employment also trying to change the thought process of society towards the survivors of acid attacks. It has been recognised by other organisations for its good work and has been awarded : • The Nari Shakti Puruskaar 2016 by Department of Women & Child Development, Govt. of India. • The Bobs Award – Best of Online Activism by Deutsche Welle, Germany 2016 • The CNN Indian of the Year 2013 • The National Commission for Women, 'Outstanding Women Award' 2014
Awareness Programmes

Chhanv Foundation aims to raise awareness about the devastating effects of acid attacks on victims' physical, psychological, and social well-being through activities such as campaign stop acid attacks, events protests, social media, programmes in college universities & mass media.

Stop Acid Attack Campaign

It has initiated a campaign "Stop Acid Attacks" which aims to create a network of acid attack survivors in the country. It is fighting a legal and administrative battle to regulate the sale of acid in retail shops. This campaign is supported with the help of volunteers and crowdfunding.

Smile Goal Hai Campaign

It conducts 2-minute awareness programmes in busy localities where the general public is made aware and equipped to handle such attacks. They are encouraged to buy commodities from the team or contribute to the cause. Through the "Smile Goal Hai" campaign it is trying to gather support for the acid attack survivors by encouraging people to post smiles on social media and help raise their morale.

TEDx Talks

Tedx talks have been organised in colleges and campuses in the northern region some notable ones in IIM Lucknow, SRMU Lucknow and IIM Ranchi. This platform enables the acid attack survivors to share their stories and create awareness against this evil of society.

Fashion Shows

Fashion shows are held regularly which not only exhibit clothes but also the grit and determination of the survivors who walk the ramp to prove that real beauty can never be destroyed by acid attacks.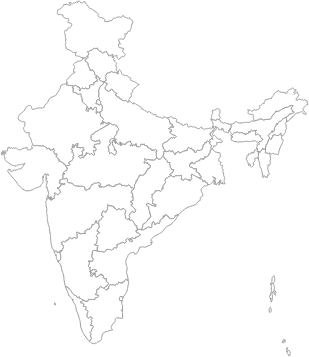 Urbtech Trade Centre, Tower C, S1 Floor-106 Adjacent DPS School, Sector 132, Noida, 201304

Directions
Non-profit
Section 8 (formerly Section 25)