Human Welfare Charitable Trust (HWCT), is a non-profit organization registered in Mumbai in the year 2014 under Public Trust Act, 1950 with CSR Compli Read moreance, 12A, 80G & Accredited with Consultive Status from United Nations working under SDG Goals in Mumbai, Maharashtra. At HWCT INDIA, we strongly believe in the power of collective action and the ability of individuals to bring about significant change. We have been actively involved in working towards the betterment of our community by addressing key social issues such as poverty alleviation, education, environmental conservation, healthcare, and more. Founded in 2014, HWCT focuses on Children Education, Digital Learning, Nutritional Developments, Women Empowerment, Skill developments projects in Mumbai & Rural Maharashtra. Our flagship projects "Magic Box" for Digital Education, "Poshan" for attending Mal Nutrition issues and Project "Kartavya" which focuses on Skill Development are operational at Naigaon, Maharashtra. The center is the threefold initiative join which benefit the under privileged children, womens and adolescents. Recognizing the potential and enthusiasm of the students, we would be honored to have your organization participate in our upcoming volunteer initiatives. By engaging in community service, your students will have the opportunity to develop a deeper understanding of social issues and contribute meaningfully to the lives of those in need. We will be happy to share the details with you and would like to invite to our facility as per your convenience. You can also find the updates information on our website and social media on the links below. We look forward to the prospect of working together and making a positive difference in the lives of those who need it most. HWCT INITIATIVES MAGIC BOX: DIGITAL Learning - HWCT Supports the schools with Digital Centers, which helps adolescents for learning technological skills from the basics, for providing better knowledge to get better employment in the future. KARTAVYA: SKILLS & LIVELIHOOD Program- The program focuses to train the Youths, Women, and Low-Income Groups planning for better income generation. The various integrated programs are being progressively rolled out to groups in Naigaon Facility, which aims to multiply rural incomes through a wide spectrum of interventions. POSHAN: NUTRITIONAL MEALS SCHOOL Program- This program focuses on creating a conducive food and nutritional model in the schools by building capacities of students in primary grades & impede the numbers of dropouts in the early stages. To know more about our projects, please visit www.hwctindia.org or write to us on info@human-welfare.org.
Magic Box

The MAGIC BOX Project is aimed to build Digital Education Infrastructure and support such school going children to gain access to Digital Learning opportunities. HWCT has started the micro learning centers to help children imagine, create and explore their technological skills. HWCT also aims to help the youths and womens to learn the technical skills improving their digital skills.

Poshan

HWCT is doing its bit to help the underserved children to have the nutritious meals with its timely interventions. HWCT has been providing the food which includes the breakfast and lunch to the children at our centre at Naigaon. HWCT is serving meals to over 175 children daily, out of which approx. 72 children have been shortlisted for the food program from the community. The program is supported by Zomato feed India program. HWCT in past has also been the part of mass distribution programs with the support of their mobilizers and social workers which has further extended the support program drives to over 1800 families in Mumbai and Palghar Area. HWCT has taken a step forward by not just providing mid- day meals to combat hunger and deprivation but offers nutritious, tasty and wholesome meals under the PROJECT POSHAN keeping in mind the requirements of a growing child. Nearly 180 children daily benefit from freshly prepared meals, both in quality and quantity to support mental and physical growth at their Naigaon center.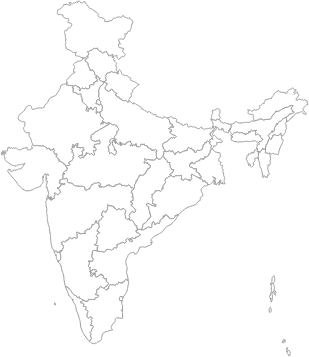 Enrollment: This Number of Students Who Have Enrolled in the Ngo'S Digital Learning Program Has Grown by 38% From the Past Year.

Completion Rate: the 72% of Students Who Enrolled the Program Has Successfully Completed the Digital Learning Program. Our Team Has Been Effective in Keeping Learners Engaged and Motivated to Complete the Coursework.

Learning Outcomes: 65% of the Students Have Passed the Assessment Tests and Enrolled to the Higher Courses.

Nutritional Status: Hwct Has Been Able to Partner With Like-Minded Organizations Like Zomato, Sunteck Reailty and Nestle to Cater to the Nutritional Needs of the Children and Under Privileged Communities in and Around Naigaon. the Nutritional Status Was Assessed Through Various Means, Including Medical Camps, Anthropometric Measurements and Dietary Assessments.

Sustainability: Hwct is Been Supported by Zomato to Cater the Needs of the Daily Meals for Children at Naigaon. Hwct is Also Banking on Community Involvement, and Institutional Support for Other Programs of Poshan Like Fresh Meal Packets and Rotibank.

Behavior Change: Hwct'S Periodic Medical Camps and Check-Ups Has Shown Improvement in the Health of the Children and Over 70% Growth in the Energy Levels.
HWCT Feels that, The entrepreneurs drive our nation's economy, accounting for most of our nation's new employment creation and innovations. HWCT is working to give rise to Entrepreneurs in such communities by interventions of the skill based projects supporting such communities to make their way to resources and also create employments.
401 Meghdoot, Everhsine Nagar, Linking Road BH Movie Time Cinema, Malad West, Mumbai, 400064

Directions
2021-22

Tip: Click on any value above to exclude it.