Envisioning the empowerment and upliftment of the rural and deprived communities, a seed was sown on 7th July 1998, known as Gramin Vikas Evam Chetan Read moreSansthan (GVCS) in Barmer, Rajasthan. It is a non-governmental, not for profit social welfare association, founded for the enablement of women, to strengthen artisans through crafts promotion and livelihood generation as the core, preservation and promotion of folk songs and folk music. GVCS motto serves "To empower women artisans, to reinstate their value and to make handicraft a viable means of home-based employment." The idea was to give women financial independence while they work from their home with fulfilling their family responsibilities. With the sheer determination, commitment, and leadership, GVCS commenced with just 10 members has today become a large organization providing livelihood to more than 22,000 women across 75 villages. This growing network of women artisans engaged in different craft forms has helped GVCS to work on a broad spectrum of rural development activities. Formation of SHGs, fodder for drought-affected cattle, and education programmes for children and women are other initiatives of the organisation. GVCS reckons that every individual can realize his/ her potential when allowed to participate in the process of decision- making and empowers every individual to exercise their right to expression towards enhancing organizational efficiency. Upholding its commitment to the rural development and women empowerment, GVCS justly symbolizes as the organisation for the artisans and by the artisans.
Rumadevi Sugni Devi Sports Complex

Ruma Devi-Sugni Devi Sports Complex progress work going very well. Gramin Vikas Evam Chetna Sansthan active works for development of rural girl child. GVCS wants that students of rural areas should progress in studies as well as sports. If any international player can get out of this area, then it will be an achievement for us.

Women Empowerment Through Capacity Building

Ruma Devi-Sugni Devi Akhshara Scholership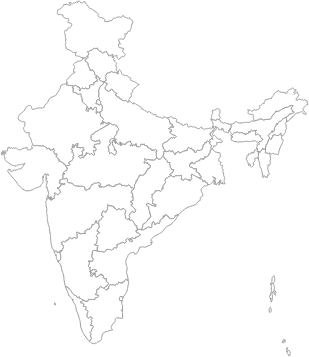 Women Artisans Trained

2019-20

500

2020-21

800

2021-22

1654

Income Increased and Started Getting Orders

2019-20

25

2020-21

95

2021-22

95

Garhwal Family Foundation

%Age Income Increased and Started Getting Orders

2019-20

2500

2020-21

9500

2021-22

9500
To work for all the development and upliftment of rural area in Rajasthan without discrimination of caste, religion, community. To serve the rural community, especially the downtrodden sections, through the creative activities of health, education, commerce, agriculture, entertainment, etc. in rural areas and to develop them in such a way that economic and social inequality can be removed. Making the rural people specially women, aware their rights and for these conducting trainings, meetings, conferences and activities for public awareness.
Gramin Vikas Evam Chetna Sansthan, Opposite Kisan Girls Hostel Baldev Nagar, Barmer, 344001

Directions
2019-20

Tip: Click on any value above to exclude it.

2020-21

Tip: Click on any value above to exclude it.

2021-22

Tip: Click on any value above to exclude it.