The deplorable condition of future lot of society (The infant and growing children) who were loitering and wasting their lives, attracted the attentio Read moren of few social worker & Nobilities', who resolved to do something for such lot and this idea led to birth of Action For Development of Demos (ADD) Society in the year 2000 and got its registration under The Society Registration Act 21, 1860 on 9th Feb, 2004. The society no doubt has reached to its youth from infancy by delivering more and more happiness to the Poor Marginalized Group of Society and wishes to expand its effort further. Since its inception organization has been working with the most-neglected, oppressed and downtrodden section of the society for implementing all the Welfare Programmes for Poor people. Currently ADD is actively working in fields of Education, Sanitation, Poverty, Healthy Delivery for Poor Women, Environment Awareness, Health, Old age, etc. All these with a goal and vision to ''Establish a healthy society of worthy individuals free from discrimination or exploitation by bringing awareness in the field of education, health and raising the economic condition of poor and helpless men, women and children." It is highly determined for "Establishing a Self-sustained society where everyone would enjoy equal opportunity, with equitable sharing of resources ensuring social justice for all and everybody would be leading a harmonious life." Geographical outreach of the organization spreads over 4 districts of Bihar namely Patna, Nalanda, Nawadah and Gaya.
Mission Support Covi-19 Cash Transfer to Beneficiary

ADD had launched this mprogramme during the Covi-era to help all those, where nobody had been there to look upon, to take care.Being informed about the critical condition of the affected families during Lock-down, our volunteers started surveying the spotted areas and identifying the beneficiaries. With the help of our team members, the volunteers visited each beneficiary door –to - door to check the genuinely and exact financial status of the beneficiaries. A final list of the beneficiaries was made and each of them was enrolled for the programme. After getting the approval from Give India, each of the beneficiaries was asked to wait till sanctioning of the donation. Once we receieved the donation, each of the enrolled Beneficiaries's Bank Account was credited with Rs. 5000 as Cash Donation. A final confirmation was taken from each of them on successful transfer of the donation. After a week, gathered each of beneficiaries and we made them understood about the real status and threat of the current pandemic of COVID-19. We convinced the beneficiaries about the importance of sociall distancing and benefits of using Hand Sanitizers and Face mask. Time-to-time we keep on surveying the beneficiaries and collecting the feedback of the beneficiaries

Feed a Poor Senior Citizen

Seeing the miserable and pathetic condition of the Poor Senior Citizen, we launched this programme to support such needy Poor Senior Citizen people. As a part of this programme we provide monthly ration that includes flour, pulse, rice, soybean etc along with vegetables and Milk. All these stuffs are given among the enrolled beneficiaries on monthly basis at a fixed venue. Also we keep on launching health awareness campaign time-to-time among the old beneficiaries for keeping them update about the current required measures in the current situation. This year we have helped 125 beneficiaries every month under this banner.

Blanket Distribution Programme

With an experience of past 20 years, every year when the winter arrives at its peak, creating a bone breaking cold, we stand rigidly for supporting the old shivering people of the rural areas. Our volunteers keep on watching them, analyzing the requirement and reporting us. All we do is that we sort out poor old people in such backward areas and we immediately provide them with a blanket so that they could have a warm winter and could save themselves from bitter cold. Under the pre-set provisions this year too we provided blankets to about 350 beneficiaries during winter at Beur and Hasapur and Kushwan village in Patna District, under ADD's Blanket distribution Programme for poor old person Programme. All the beneficiaries were highly obliged to ours this noble help to them.

Help Improve Education for Poor Child

With a positive hope of making every one, every rural and needy children, every urban poor child educated, ADD has been progressively running this programme. Its impact has also been super satisfactory, as now in every needy household of our functional area, there has been studying children, knowledge gaining children and thereafter spreading the education to their community. People there are now aware about the urgent need and values of Literacy. During the reported session 2019-2020, ADD enrolled 60 poor neglected children ( Age -group : 6 to 14 Years ) from village Manoharpur Kachhuara, Butai Tola, Kanoji, Shahpur, Ramdhanipur and Baiman Tola, Block of Sampatchak, District-Patna, under "Help build future of a child by reimbursing educational and nutritional expenses" in context to their Education & Nourishment. All of them were soon admitted at Local Pvt. Convent Schoolfor their primary studies. As per the provision of this noble venture, ADD arranged all educational & nutritional support expenses for all these children. Apart of these regular Health Check-ups of those children with medicine support has also been kept granted for their proper health. The clear concept of this project is to inspire the families of poor backward societies for educating their wards, rather spoiling their lives in what they do have been doing currently.

Nutritional Support for Poor Senior Citizens

We have been very well aware with the miserable status of the poor old people in rural areas especially in backward localities. They are treated in an ill manner with no proper care and medication to them. Even such old victims are often heard that they far better prefer to die rather living such bad status lives. So in order to help such helpless old people we have been running ours this noble venture to improve their lives. Here, under this MDO we do have two types of projects. The first is being successfully run in Beur and Manoharpur Kachhuara locality where the selected poor old beneficiaries are daily being provided with half kg of milk each day along with 3 kg of sugar in every three months. Amazingly this help has been showing a great change in their lives. The second one is being run in the Manoharpur Kachhuara, Sampatchak Block of Patna District, where we have been providing monthly supply of seasonal fruits along with horlicks and sugar each month. Really these all stuffs have been a great nutritional support to all such poor old beneficiaries. Specially these kind of help and support to them, give a zeal for living more and more rather counting the last days and thinking about the miserability.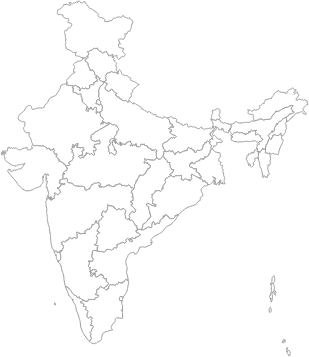 %Age of People Supported From Poor Working Class Backward People

%Age of People Supported Are Daily Paid Wages Workers

%Age Mortality Rate Out of Total Beneficiaries

%Age Mortality Rate

2019-20

9700

2020-21

9300

2021-22

9900

Retention %Age to Programme

2019-20

9900

2020-21

8900

2021-22

9400

%Age Conversion Out of Total

2019-20

9100

2020-21

9000

2021-22

8200

Gender Ratio M:F

%Age Mortality Rate Out of Total

2019-20

9600

2020-21

9000

2021-22

9300

%Age of Children Promoted to Next Class

2019-20

10000

2020-21

9000

2021-22

10000
Nripnandan Prasad Singh

Chairman

Pratap Narayan Pandey

Executive Member

Ravindra Narayan Shahi

Direcor & Member Secretary

Atul Narayan

Executive Member cum Programme Co-ordinator
East Indira Nagar, Road No-5,Kankarbagh, Patna, 800020
2019-20

Tip: Click on any value above to exclude it.

2020-21

Tip: Click on any value above to exclude it.

2021-22

Tip: Click on any value above to exclude it.