In 1979, the district coordinator of Nehru Yuva Kendra (NYK) – Ministry of Youth Affairs & Sports – Government of India has been instrumental in the c Read moreonception of the Star Youth Association (SYA). For this, he was inspired by the enthusiasm and vibrancy demonstrated by the youth of Velugodu village. He further advised the youth to mobilize themselves and form an association in order to serve their own village in the best possible manner. The membership has grown from 15 to 82. This resulted in the birth of SYA on 10 November 1980 under Societies Registration Act, 1980, FASLI. It is also equipped with all the essential legal documents including Foreign Contribution (Regulation) Act, and 12A & 80G Income Tax Acts. SYA, as an NGO, is constituted of educated and dedicated youth as its members have intervened in various community-based activities such as literacy programs, awareness building on various developmental issues, skill development, tree plantation, leadership training, work camps and youth conferences among others with the strong mission of being a secular entity intended for inclusive community development. With its strong grass-root presence and rich experience in community empowerment, the operational horizon of the organization was enlarged from one village of Velugodu to thousands of villages, covering the southern Indian States of Andhra Pradesh, Karnataka and Odisha. The main focus/thrust areas are as follows: * Vocational Skills Development &Livelihoods • Child Rights & Gender Equality/Empowerment and Rights • Orphan Girl Child Care & their Education * Road Safety • Health Education & Services – COVID Infections, Tobacco & Alcoholism Control, Adolescent & Youth Sexual & Reproductive Health services and Rights including HIV/ AIDS/STIs • Rural Drinking Water & Sanitation • Environment & Sustainable Agriculture related Ground Water, Climate Change, Water Governance through PRIs, Conservation and Regeneration of Native Seeds for Food Security, Natural Resource Management (MRM)
Employability Enhancement Training Programme (EETP)

Offers skill training to unemployed youth and marginalized women within the SYA operational area. This will be achieved by providing principal assistance through the Grant-in-aid received from the EETP, in accordance with the updated guidelines of the Industries program. Our network and funding support comes from the Federation of Skill Education (FSE) and the Sunrise Foundation, based in Hyderabad.

Shelter for orphaned girls

Dedicated to creating a safe and nurturing environment for orphaned girls through the Shelter Home. The organisation provides a secure and healthy residential hostel building, ensuring proper food arrangements, facilitating regular school education, and granting access to essentials like safe drinking water, medical care, cosmetics, laundry facilities, and academic support. It relies on the support of the community through public donations to make this initiative a success.

Atal Bahujal Yojana

The Atal Bhujal Yojana is actively engaged in its mission, with a focus on the Capacity Building, Technical and Management support to DPMU/SPMU, and other stakeholders within specific taluks in Karnataka. Serving as District Implementation Partners, it is committed to the successful execution of the Atal Bhujal Yojana by aiding in various aspects, including the preparation and updating of Participatory Water Security Plans at the Gram Panchayath level. The efforts are concentrated on Holalkere taluk in Chitradurga District and Hagaribomannalli taluk in Bellary District under the broader umbrella of the Atal Jal program in Karnataka. Our support network includes the Project Director, SPMU, Atal Bhujal Yojana, Government of Karnataka – Minor Irrigation and Groundwater Development Department.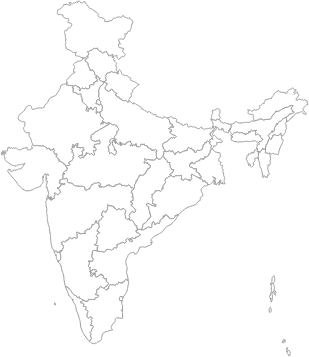 17-178-17/1, Beside Telephone Exchange, Velugodu, Kurnool District, Andhra Pradesh, 518533
2019-20

Tip: Click on any value above to exclude it.

2020-21

Tip: Click on any value above to exclude it.

2021-22

Tip: Click on any value above to exclude it.