KAUSHALYA Foundation (KF) is dedicated to enhancing the socio-economic empowerment of both rural and urban underprivileged communities and fostering t Read morehe growth of youth within the state. The Foundation, established by a group of IIM-Ahmedabad graduates, is fervently committed to the comprehensive development of resource-scarce regions, addressing livelihoods, education, and health. Operating prominently in Bihar, Jharkhand, and Uttar Pradesh (UP), KF also extends its expertise internationally. The dedicated team at KAUSHALYA Foundation (KF) consists of adept professionals and experts, hailing from diverse backgrounds, including rural and agricultural development, with substantial experience in both core and cross-cutting domains. KF's mission is to create innovative models that enhance the quality of life, elevate income levels, and generate employment opportunities at the grassroots level, all through a holistic and equitable approach. The vision driving KF is the empowerment of the underprivileged, enabling them to lead lives of dignity while fostering social and economic well-being through knowledge, innovation, and transformative actions. The Foundation aligns with global goals by working to combat hunger, promote sustainable agriculture, encourage economic growth, ensure access to education and healthcare, and enhance gender equality.
Kaushalya Foundation has positively impacted over 50,000 farmer families, supported over 1,000 roadside vendors, facilitated the formation of more than 250 Farmers' Interest Groups (FIGs), and contributed to the establishment of 16 Farmer Producer Organizations (FPOs).
Development Programme

Engaging in development initiatives, it focuses on eradicating poverty and inequality within underprivileged communities through a comprehensive area-based strategy. The organisation promotes eco-friendly micro-enterprises, emphasizing sustainability through training and capacity building. By establishing robust agricultural value chains, it empowers the impoverished through grassroots institutions. Furthermore, it forges impactful partnerships with Government entities, private sector stakeholders, and research institutions to achieve its goals.

Campaigning Programme

Actively participating in a worldwide initiative for global progress, it raises public consciousness about the underlying factors contributing to poverty. Additionally, it guides ordinary individuals towards taking proactive steps to overcome poverty and effect positive change.

Advocacy Programme

Engaging in advocacy efforts, it strives to sway decision-makers into altering policies and practices that impact the lives and livelihoods of farming communities.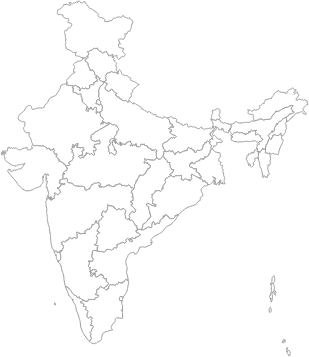 32, Awas, Behind Punjab National Bank, East Boring Canal Road, Patna, 800001
2017-18

Tip: Click on any value above to exclude it.

2018-19

Tip: Click on any value above to exclude it.

2019-20

Tip: Click on any value above to exclude it.