Purnkuti operates on the belief that every action it undertakes leaves an impression on the world. Though it cannot quantify the multitude of smiles i Read moret aspires to create, the organisation remains steadfast in its commitment to progress. Its vision revolves around building inner strength and resilience to bridge societal gaps and ensure a more sustainable future. The organisation's mission centres on enhancing the lives of underprivileged children, single women, sex workers, transgenders, and their families. By providing education, life skills, and sustainable livelihood opportunities, it aims to equip them with improved skill sets through training, fostering economic growth within their own communities. Purnkuti's dedicated efforts are aimed at creating a positive impact and fostering a better tomorrow for those who need it most.
Purnkuti's initiatives have impacted as follows: Project Dhara has reached out to over 501 beneficiaries across 3 community centres, Project Manosakha has touched the lives of 944 children through 3 community centres, and Waterlily Public School has made a difference in the lives of 1,858 children.
Project Dhara

Purnkuti's Dhara Project empowers underprivileged women by offering sustainable development opportunities through entrepreneurship programmes. Originating in Bihar and expanding to Pune, the initiative trains women in art forms and supports their product sales. The project enhances family support and community respect. Purnkuti's 'Label Purnkuti' brand sells beneficiary-made products online. Amid COVID-19, the project provided food aid, child learning centres, and emotional counselling. Online training extended to sex workers, transgender individuals, and those living with HIV, fostering empowerment in Maharashtra and Bihar.

Manosakha Programme

Purnkuti's Manosakha initiative, established by Dr. (Mrs.) Swati Bharti and Mr Ashish Anshu aim to provide educational and moral support to underprivileged children. Project Manosakha offers a comprehensive child development programme encompassing social-emotional learning, academic support, and mental well-being. The curriculum promotes experiential learning and values instillation. Through self-development classes, speech therapy, social skill development, educational support, school admission facilitation, nutrition provisions, medical check-ups, and educational aides, the initiative addresses the holistic needs of intellectually, physically, socially, and economically challenged children. The project started in 2011, initially assisting a special needs boy, and expanded to Pune in 2016 and later to Budhwar Peth in 2021, aiding local underprivileged populations and children of female sex workers. Overall, 944 children have benefited from the project since its inception.

Humanitarian Aid Programme

Purnkuti focuses on humanitarian aid, particularly assisting marginalized groups like female sex workers and transgender individuals facing legal, social, and economic challenges in India. These groups are disproportionately vulnerable to HIV/AIDS due to their involvement in commercial sex work, leading to stigma and limited services access. Purnkuti provides essential support, offering monthly nutrition and ration kits to HIV-affected families and aiding female sex workers with ration kits. During crises like the COVID-19 pandemic, the organisation swiftly distributed rations to thousands, including sex workers, transgenders, and migrants. Flood relief efforts included distributing rations and blankets. Purnkuti's efficient ration distribution to HIV-impacted families involves careful recipient selection, vendor arrangement, and coordinated distribution.

Waterlily Public School

Purnkuti's Waterlily Public School aims to nurture the inherent leadership qualities of students from underprivileged backgrounds in India. It believes that informed decisions shape success and failure in life, emphasizing the importance of modern education supported by cutting-edge technology. Through this approach, students are equipped to seize global opportunities while staying connected to their roots in small towns, fostering leaders with unwavering integrity and ethics.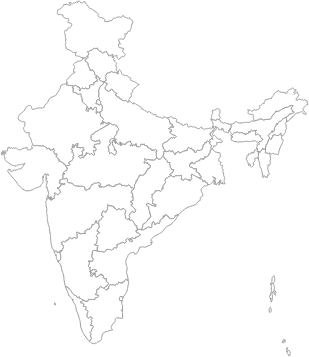 Waterlily Public School. NH 31, opposite Church School, Barh, Bihar, 803213