HelpAge India is a secular, not-for-profit organization in India, registered under the Societies' Registration Act of 1860. Set up in 1978, the organi Read morezation works for 'the cause and care of disadvantaged older persons to improve their quality of life' HelpAge envisions a society where elderly have the right to an active, healthy and dignified life. It recently became the first and only Indian organization to be honoured with the 'UN Population Award 2020' for its exemplary work in the field of ageing, relief efforts work during the Covid 19 pandemic and recognition of the organization's outstanding contribution to population issues and efforts in the realization of older persons rights in India. The organization's programs are focused on direct interventions in the areas of Healthcare (mobile healthcare units, cataract surgeries), Agecare (helplines, senior citizen care homes and day care centres, physiotherapy), Livelihoods (elder-self-help groups; linkages with government schemes), Disaster Response (e.g. covid19 relief response), as well as Advocacy and Awareness on rights and policies relating to elders.
Issue
Senior citizens lead a disadvantaged due to their age, lack of specific facilities for them and lack of appropriate care.
Action
The organization's programs are focused on direct interventions in the areas of Healthcare (mobile healthcare units, cataract surgeries), Agecare (helplines, senior citizen care homes and day care centres, physiotherapy), Livelihoods (elder-self-help groups; linkages with government schemes), Disaster Response (e.g. covid19 relief response), as well as Advocacy and Awareness on rights and policies relating to elders.
Livelihoods for Senior Citizens

HelpAge mobilizes elders through the formation of Elder-Self-Help-Groups (ESHGs) that are centered on sustainable methods of income generation. These ESHGs are then federated into higher-level community institutions so that they gain additional robustness. This model of HelpAge India has been adopted by the Ministry of Rural Development. HelpAge supports 7,415 groups with 95,584 Elderly across 16 states in India, helping elders regain their dignity.

Keeping in mind the vulnerability of elders & our Corona warriors on ground, in the current Covid 19 pandemic situation, HelpAge India is adhering to all the safety and hygiene measures for all its programs on the field, like wearing face masks, regular washing & sanitization of hands, and maintaining social distancing norms at all times, to ensure their safety & protection.

Awareness Sessions

HelpAge India conducts awareness sessions on digital literacy, old-age pension, financial planning, reverse mortgage, wills and legacies etc.

Self Help Groups

HelpAge India has created Elder-Self-Help-Groups where elders are actively involved in income generating activities.

Support a Gran

There are thousands of destitute & disadvantaged elders who do not even have access to two square meals and the means to meet their basic needs. One of the oldest programs of HelpAge India is Support a Gran, formerly known as the 'Adopt a Gran' program which aims at filling this gap. Monthly ration of wheat, rice, pulses, cooking oil and basic spices are provided along with daily use items such as detergent, soap, clothing and some pocket money, to needy elders living in old age homes. The ration not only provides these elders much needed sustenance, but also provides them with a sense of security, so they can live with dignity.

Old Age Homes

A roof over their heads is a critical need of the elder who are destitute, sick and abandoned by family and those uprooted by disasters. HelpAge India has established model homes for the senior citizens and aged in places such as Patiala & Gurdaspur in Punjab, Cuddalore in Tamil Nadu and Kolkata in West Bengal. HelpAge supports 300 old age homes and runs 5 barrier homes for the aged in India.

Mobile Healthcare

In a country where more than 90% elders have to work in order to survive, affording quality medical care is a far dream. People are living longer, the Oldest Old, those 80 plus, are estimated to reach 53 million by 2050. 88% of the Oldest Old (80+) suffer from chronic ailments such as hypertension, asthma, arthritis, heart problems etc. HelpAge's Mobile Healthcare program seeks to provide sustainable healthcare solutions to destitute elders and their community where these are none available through its Mobile Healthcare Units (MHUs). Each MHU has a doctor, pharmacist and a social worker. These MHUs go into the interiors of urban slums and villages, bringing healthcare virtually at the doorsteps of these destitute elders. For most elders it saves them from the long lines at hospitals which are also situated far from their communities and they get free medication on a monthly basis. Their Individual patient card keeps a record of their treatment and helps monitor their progress.

Disaster Management

Natural calamities reveal that in the struggle for survival, the elderly are usually the last in the line and lost in the crowd, and therefore suffer the most.
HelpAge India started its disaster intervention programs in the year 1980. The first of its kind among voluntary organizations, the HelpAge India unit was trained and equipped to bring swift and effective counter measures in the face of disasters.

Today, HelpAge India's disaster response model is equipped to rush in quickly to reach out not only to the elderly but also to the community at large, providing relief with food, clothing and shelter to establishing long-lasting rehabilitation programs. Which is why, HelpAge India could immediately respond to disasters such as the earthquakes in Gujarat and J&K, floods in Assam, Uttar Pradesh Bihar and Odisha, cloudbursts in Leh and Uttarakhand, Tsunami in Tamil Nadu etc. and in the current Covid 19 pandemic situation.

-Mobile Healthcare Unit Under Health Care

The Mobile Health Unit programme seeks to address the problem of poor access to healthcare facilities by the elderly. It has three components:  Direct intervention: This component involves a sponsored/donated MHU which provides primary healthcare and free over-the-counter medicines to the elderly at their doorsteps. The unit documents the medical history of elderlies registered with the MHU. These MHUs are well equipped and modified to function as mobile clinics. MHUs have the following personnel:  Doctor  Pharmacist  Social worker  Driver (may also function as an additional social worker) MHUs are required to visit two locations per day with a weekly/fortnightly cycle. Viability of a MHU site is decided based on the number of patients visiting the MHU at that site. If less than 50 patients visit the MHU for multiple weeks, the frequency of visit to that site may be reduced or discontinued. However, while deciding the viability of a MHU site, seasonal variations in patient flow is taken into consideration.  Community-based interventions: The MHU's social worker sensitises the community about the preventive healthcare practices and government services. As an exit strategy, HelpAge plans to set up gram chikitsa centres managed by elder self-help groups. Another plan is to identify existing accredited health clinics in the community and provide support to these clinics for extending services to elders once the MHU becomes operational in that community. HelpAge will monitor both these interventions. However, these interventions are still in the planning stage and their actual efficacy is yet to be tested. HelpAge India has 144 Mobile Medicare Units which covers 23 States and provides 2 million free treatments per annum.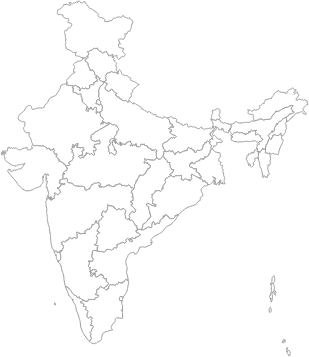 Digitally Empowered Rural Elders

2018-19

11216

2019-20

11000

2020-21

1452

Provided Free Medical Treatment

2016-17

2325000

2017-18

2769000

2018-19

2939000

2019-20

3000000

Mobile Health Care Units

Program Name

Mobile Health care units

2015-16

0

2016-17

144

2017-18

156

2018-19

174

2019-20

156

2020-21

160

Patient Treated Through Mobile Health Unit

2019-20

2717980

2020-21

1968741

2021-22

2777872
The Mobile Healthcare Unit (MHU) initiative is HelpAge India's flagship program. This program has immediate short-term impact towards improvement in the quality of life of our marginalized beneficiaries. Our MHUs address the problems of unaffordability, inaccessibility, and non- availability of basic essential healthcare to poor elderly. The program fulfills a vital need in the lives of our beneficiaries. From 2 units launched between 1982 and 1994, HelpAge India today runs about 160 units and our footprint continues to grow bringing healthcare to the doorsteps of India's poorer elders. HelpAge India's MHU program has indeed proven to be a very effective one, in that, it not only provides health security, which is a direct and discernible effect but also gives emotional, and to an extent financial security, to the beneficiaries. Its efficacy can be judged from the fact that even the Central Government has accepted the concept of Mobile Healthcare Units as a highly effective means of delivery of health services, and has been supporting some of HelpAge India's existing MHUs across India. HelpAge India proposes the provision of primary healthcare to disadvantaged older persons and the communities they live in, through Mobile Healthcare Units (MHU) in the location proposed. The specific route-maps/sites and coverage of proposed MHU will be mutually finalized after project is approved. In these current times, with COVID being rampant, when normal outpatient departments are restricted and even if they are open, it is difficult to reach with limited transport services available more so, for the elderly. The scenario is worse in rural where the services are few. Getting medicine for long term diseases is a nightmare for the person who might have lost his livelihood in the COVID pandemic. - Mobile Healthcare Unit can provide some relief to the marginalized community affected more in the COVID Crisis by providing free health checkup and medicine for chronic diseases. - Mobile Healthcare Unit can also work to pre- screen people and check their temperature and work as referral Unit for suspected cases of virus.
C–14, Qutab Institutional Area, New Delhi, 110016

Directions
2019-20

Tip: Click on any value above to exclude it.

2020-21

Tip: Click on any value above to exclude it.

2021-22

Tip: Click on any value above to exclude it.
National Institute of Social Defence