Water Aid India (WAI) has been actively involved in promoting the inclusion of WASH (Water, Sanitation and Hygiene) in policy, budgets and various pro Read moregrams for the prevention and control of health hazards such as diarrhoea, cholera, anaemia, malnutrition and stunting. The organization involves the local community in implementing and monitoring simple management and maintenance of drinking water resources. Children and school management members are trained as champions to promote water quality and sustainability. People are given information about rainwater harvesting, groundwater recharge, monitoring usage to reduce water wastage, complimentary use of water sources (freshwater mainly for consumption) and treatment of water using various technologies to make it usable. WAI has programs training people for maintenance, management and handling financial matters for operation, replacement, expansion as well as modernization of machinery. WaterAid India focuses on spreading awareness about menstrual hygiene management and introducing new, low-cost, locally appropriate simple solutions. The organization works toward sensitizing male members of the families and clearly explaining the menstrual cycle in scientific terms to remove any misbeliefs. It has been promoting menstrual hygiene as fundamental to the dignity and well-being of women and girls. It works for women and girls' development, health, education and rights. The organization supports central government programs like Swachh Bharat Mission and National Rural Drinking Water Programme. It focuses on areas populated with marginalized people trying to ensure that essential WASH services are provided and spreads awareness about the importance of clean water, hygiene, sanitation, health, nutrition and education.
Drinking Water Security Programme

The Water Purification Project under this programme aims to encourage communities to implement and manage water security plans. It builds water quality models at the community level, sets-up bodies such as 'Jal Chaupal' to bring the community together to seek collective solutions, through combined action seeks to strengthen community institutions such as healthcare centres, Anganwadi's and schools and engages with Government agencies to support them in implementation of welfare schemes.

Urban WASH Programme

Through the Urban WASH Programme, Water Aid India seeks to build community institutions like 'Basti Vikas Manch', 'Mohalla Samiti' and 'Nari Nirmal Awas Samiti', which in turn help to build decent toilets and clean water systems also in equal measure, engaging with the local municipality, as a technical partner, to establish faecal sludge management.

School WASH Programme

Considering that schools are the first places to inculcate and promote good habits, the organisation encourages good health and educational outcomes in schools. It provides its input towards school development plans and ensures that WASH(Water, Sanitation and Hygiene) is given its due place in the scheme. It works to create child-friendly and inclusive facilities for children, besides setting up WASH clubs in schools. It also engages with the Department of Education to build up its capacity, promote hygiene and include WASH indicators in its way of working.

Rural Sanitation Programme

The organisation promotes change in traditional mindsets and behaviour through its Rural Sanitation Programme. It makes sure that human waste is managed safely through appropriate transportation, treatment and safe disposal with an aim to create open defecation free communities. It strives to include the needs of children, women and the elderly and sets out to develop sustainable and simple solutions for them.

WASH in Health and Nutrition

It conducts research, implements programmes and advises a change in policy with a focus on health. It collaborates and encourages integration between sectors and ministries to jointly work to promote WASH, health, education and nutrition. It believes that understanding the importance of clean water, good hygiene and decent toilets can trigger relevant investment in public infrastructure and law-making.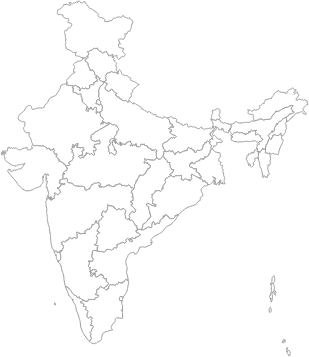 NQ.DIT(E)|2011-12/DEL-JR21379-290620/355

NQ.DIT(E)|2011-12/DEL-JE22804-29062011/601
004 and 005 A, Ground Floor, NSIC Business Park, Okhla Industrial Estate, New Delhi, 110020

Directions
Non-profit
Section 8 (formerly Section 25)
2019-20

Tip: Click on any value above to exclude it.

2020-21

Tip: Click on any value above to exclude it.

2021-22

Tip: Click on any value above to exclude it.