NIDAN is dedicated to improving the lives of India's vast informal sector workforce, comprising over 340 million individuals, who constitute around 92 Read more% of the country's working population. Despite their significant contribution to the economy, these workers often live in poverty, earning little more than $1 a day, facing seasonal employment, and lacking union representation, making them susceptible to exploitation. NIDAN's innovative approach involves organising and uniting these workers, including rag pickers, street vendors, domestic helpers, and farmers, harnessing their collective strength to create profitable businesses. This "collectivizing" process not only generates social capital but also empowers these individuals to establish their enterprises. NIDAN has successfully united 400,000 informal sector workers, enabling them to compete effectively in emerging markets. NIDAN's strategy begins with training and uniting individuals into profession-based groups, fostering connections among them. These groups then evolve into occupational pressure groups, becoming independent institutions. These decentralized organisations have the power to influence policy changes, as seen with the National Association of Street Vendors of India (NASVI), initiated by NIDAN, which boasts 900,000 members across 20 states and successfully advocated for the Act for Urban Vendors. Through this approach, informal workers experience significant income growth, improved access to social services, and enhanced confidence in transparent and collective endeavours. NIDAN's impact extends beyond economic gains, fostering a culture of accountability and honest enterprise while providing educational opportunities for the children of its members.
Karra Elderly Project

Nidan initiated the Karra Elderly Project in 25 villages of Jharkhand, with support from the National Stock Exchange (NSE) and Charities Aid Foundation (CAF), targeting 5000 elderly residents. This innovative project aimed to raise awareness about social protection schemes among the elderly population in rural areas, encouraging them to form groups for savings and financial stability. It also focused on facilitating access to social protection, particularly the Old Age Pension (OAP) scheme, and advocated for the elderly's concerns at various levels. Despite challenges in a sensitive and Naxal-affected region, Nidan successfully empowered the elderly through awareness, health camps, resource centres, and livelihood training, leading to increased income and self-reliance. The project's model of Elderly Self Help Groups, known as "Vridha Sangha," has proven sustainable and serves as a potential blueprint for replication in other regions.

Livelihoods Programme

Nidan initiated a livelihood intervention project in Delhi to address the economic impacts of COVID-19, with a particular focus on women who lost their sources of income. The strategy involves empowering these women with new skills and resources to engage in income-generating activities, fostering confidence, mobility, and access to information. It also aims to challenge gender stereotypes and promote collective action for gender-inclusive financial policies. The project targets increased incomes for existing Self Help Groups (SHGs) and raises awareness about social protection schemes among 10,000 individuals. It operates in East and South Delhi, emphasizing skills development, financial linkages, and government entitlement awareness, with the ultimate goal of empowering women, improving livelihoods, and strengthening SHGs through regular meetings and training.

Nutrition Programme

In response to the COVID-19 pandemic and the ensuing lockdown, Nidan took proactive measures to support informal workers and their families. It distributed dry ration kits and hygiene kits while providing protection gear to its field teams. Training on COVID-19-related issues was conducted via Zoom. These kits included essential items like rice, wheat flour, pulses, oil, spices, salt, and hygiene items. Nidan collaborated with various organisations such as Nestle India, the Azim Premji Foundation, JP Morgan India Pvt Ltd., the Skoll Foundation, and Oxfam India to distribute kits across different states and cities, helping thousands of informal workers affected by the pandemic. Additionally, Nidan's Serve Safe Food project, supported by Nestle and NASVI, aimed to enhance the skills and hygiene practices of street food vendors across 18 states and union territories, benefiting a significant portion of the informal workforce.

Angana Programme

Nidan's ANGANA programme empowers marginalized sections, with a focus on home-based workers and artisans. ANGANA, registered in 2007, brings together over 2,350 artisans in self-help groups and cooperatives across Bihar. It operates as a brand promoting handicrafts, creating a platform for artisans and customers to connect. ANGANA's strategy involves expanding market access for artisans, growing organically in more regions, capacity building at the grassroots level, and developing certifications for artisan products to boost their market growth. This initiative seeks to empower women home-based workers/artisans by collectively owning an institution and tapping into market opportunities. With India's vast home-based worker population and a growing interest in traditional arts and crafts, ANGANA envisions significant market potential and aims to increase earnings and market access for these workers while contributing to the growth of the handicraft market.

Micro-Enterpreneurship Development Programme

Nidan's Entrepreneurship Development Programme targets micro-entrepreneurs, especially those hit hard by the COVID-19 pandemic. These entrepreneurs face challenges such as a lack of institutional support, inconsistent cash flows, and limited access to credit and technology. Nidan's initiative aims to build an entrepreneurial mindset among them, turning them into job creators. It offers training, awareness campaigns, and financial literacy camps, helping micro-entrepreneurs enhance their business skills, access credit, and connect with support networks. Nidan also conducts webinars and online meetups to foster collaboration with Government ministries and banks, furthering the cause of entrepreneurship development, particularly in marginalized communities.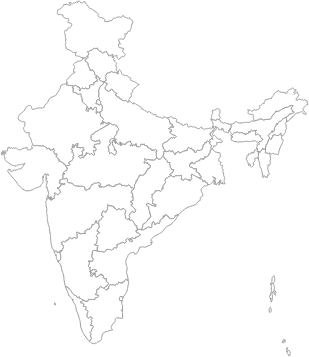 2019-20

Tip: Click on any value above to exclude it.

2020-21

Tip: Click on any value above to exclude it.

2021-22

Tip: Click on any value above to exclude it.