Voluntary Health Association of India (VHAI) is a non-profit, registered society formed in the year 1970. It is a federation of 24 State Voluntary Hea Read morelth Associations, linking together more than 4500 health and development institutions across the country. We are one of the largest health and development networks in the world. VHAI advocates people-centred policies for dynamic health planning and programme management in India. It initiates and supports innovative health and development programmers at the grassroots with the active participation of the people. VHAI strives to build up a strong health movement in the country for a cost-effective, preventive, promotive and rehabilitative health care system. It works towards a responsive public health sector and responsible private sector with accountability and quality service. VHAI works for people-centred policies and their effective implementation. It sensitises the general public on important health and development issues for evolving a sustainable health movement in the country with due emphasis on its rich health and cultural heritage. VHAI's primary objective is to make health a reality for the people of India by promoting community health, social justice & human rights related to the provision and distribution of health services in India. VHAI tries to achieve these goals through campaigns, policy research, advocacy, need-based training, media and parliament interventions, publications and audiovisuals, dissemination of information and running of health and development projects in difficult areas. Goals: • To ensure social justice, equity and Human Rights in the provision and distribution of health services to all, with emphasis on the less privileged millions. • To promote and strengthen a medically rational, culturally acceptable and economically sustainable Health Care System in the country. • To develop sustainable and innovative strategies to ensure health and overall community development in remote and vulnerable areas through various grass-root level initiatives. • To provide relief and rehabilitation in areas affected by disasters and calamities and help the affected rebuild a better life for themselves. Our Path: • Health Policy Research and Policy interventions for a cost-effective promotive and preventive Health Care System. • Advocacy and lobbying with policymakers. • Supporting voluntary efforts through the formation and strengthening of similar developmental initiatives. • Initiating sustainable Health and Development programmes at the grassroots. • Developing communication strategies aimed at promoting campaigns and Health education. • Dissemination of information to a wide range of audiences. • Effective Networking with Government, UN and voluntary organizations. • Responding to disasters and calamities.
The Tuberculosis prevention project successfully identified over 160,000 Presumptive TB patients, facilitating testing for over 93% of these cases through Smear and CBNAAT testing. This resulted in the diagnosis of more than 21,000 TB patients, with over 90% of the diagnosed patients commencing treatment. The collaboration involved more than 50 local NGOs and close to 1000 individual community volunteers.
Arogya

In partnership with Lal Pathlabs Foundation, VHAI is actively executing Project Arogya across Kamrup Metropolitan District, Assam, and Lucknow District, Uttar Pradesh. The overarching goal of this endeavor is to raise awareness within the populace regarding non-communicable diseases and their correlated risk factors. Moreover, the project aims to facilitate early diagnosis and treatment for patients by means of community-driven screening initiatives and appropriate referrals for individuals identified as positive cases.

Tobacco control

With the overarching goal of translating health and development into tangible realities for the people of India, VHAI boasts more than four decades of experience in pioneering sustainable healthcare models, particularly at the grassroots level.
VHAI stands as a trailblazer in the realm of tobacco control, having made significant contributions at the national, state, and district levels. States such as Assam, Andhra Pradesh, Himachal Pradesh, Kerala, Rajasthan, Madhya Pradesh, Odisha, Meghalaya, and Uttar Pradesh have witnessed VHAI's pivotal role in steering tobacco control programs. Our primary focus revolves around protecting the public from secondhand smoke, preventing children and young adults from initiating tobacco usage, and restricting access to tobacco products.

Tuberculosis prevention

The comprehensive Advocacy, Communication, and Social Mobilisation initiatives of PROJECT AXSHYA have yielded significant and far-reaching outcomes. From January 2018 to March 2021, the project's coverage extended to approximately 1 million households, impacting nearly 5 million individuals through Axshya Samvad, disseminating crucial TB information and services.
The partner NGOs and volunteers underwent training in awareness generation, active case detection for early diagnosis, and doorstep treatment for communities that are harder to reach. To enhance awareness about TB and prevent new cases, more than 750 Active Community Surveillance Units were established across 25 Districts.
To cater to vulnerable and remote communities, the project established 32 X-ray Labs at the District level, offering free X-ray diagnostics. Over 2200 patients were connected with these facilities, and approximately 30% of those tested were found to be positive, subsequently receiving treatment.

Marriage No Child's Play

"Marriage: No Child's Play" (MNCP) is a comprehensive initiative with the primary aim of reducing child marriage and mitigating its detrimental impacts on young women and girls. This program operates under the umbrella of the global alliance known as 'More than Brides' (MTBA), which spans across 5 countries and involves 4 partner organizations: SIMAVI, Save the Children, Oxfam Novib, and Population Council. The overarching objective of MTBA is to address the root causes that drive child marriage, thereby expanding opportunities for girls and safeguarding their present and future well-being. Within India, the program is actively carried out in the states of Bihar, Odisha, Jharkhand, and Rajasthan.

Eat right movement

In line with this movement, the EAT RIGHT toolkit has been collaboratively developed by three organizations: the Food Safety and Standards Authority of India (FSSAI), the Voluntary Health Association of India (VHAI), and the National Health Systems Resource Centers (NHSRC). This toolkit has been designed to complement the existing components focused on preventive and promotive health. It will be disseminated to the public through the Health & Wellness Centres operating under the AYUSHMAN BHARAT platform of the Ministry of Health & Family Welfare, Government of India.
The Eat Right Toolkit is founded on two fundamental pillars: "Eat Healthy" and "Eat Safe," offering clear and straightforward messages regarding healthy eating practices—such as a balanced diet, nutrition during the first 1000 days of life—and foods to be avoided (high fat, sugar, and salt foods). Furthermore, it encompasses vital elements addressing safe eating practices, encompassing hygiene maintenance (both personal an

Disaster management

In September 2014, the Indian state of Jammu and Kashmir faced its most severe flooding in fifty years due to relentless monsoon rains. Starting from September 2nd, heavy rainfall affected Jammu and Kashmir and surrounding regions during the final phase of the monsoon in India. This led to floods, landslides, and building collapses, primarily impacting districts in South Kashmir, including Anantnag, Sopore, Pulwama, Baramulla, Budgam, and the heavily affected capital city of Srinagar.
In response to the catastrophe, VHAI promptly initiated relief efforts to provide immediate assistance to the affected families. In the subsequent phase of flood relief, a team of three members from VHAI's Central Office visited the areas most severely affected by the floods to offer direct assistance to affected families. The primary goal of VHAI's team was to deliver immediate emergency aid to 250 families.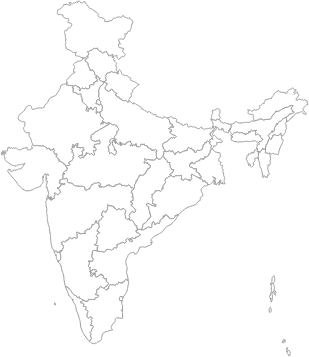 Dr. V.V. Dongre

President

Anjana Borkakoti

Vice-President

Dr. Mridul Kumar Sahani

Secretary
DIT(E) 2007-2008/V-60/3929
B-40, Qutab Institutional Area, New Delhi, India, 110016

Directions