Wildlife SOS in India is dedicated to protecting and conserving the country's precious wildlife and habitats. With a comprehensive approach, it rescue Read mores animals in distress, studies biodiversity, conducts research and creates sustainable livelihoods for communities previously dependent on wildlife. Wildlife SOS operates 12 wildlife rescue centres across India and collaborates with national and international universities and organisations to conduct ex-situ research and conservation projects. Its efforts extend beyond "dancing" bears to include leopards, elephants, reptiles, and other animals, with an emphasis on environment and biodiversity conservation. Wildlife SOS takes a holistic view of saving wildlife, focusing on conservation, welfare, research, and economic disruption. It strives to protect habitats, combat illegal animal trade and poaching, and advocate for free wildlife populations. In cases where conservation efforts fail, it provides high-quality care and medical treatment for animals that cannot be released back into the wild. Through data collection and research, it gains insights into India's endangered species and collaborates with partners worldwide. Additionally, Wildlife SOS works with local communities through outreach programmes and workshops to mitigate human-wildlife conflicts. It strongly believes in addressing the economic challenges faced by both animals and humans, seeking to generate alternative livelihoods for those involved in wildlife exploitation and break the cycle of poverty and tradition.
Wildlife SOS has rescued and rehabilitated over 620 dancing bears and 3000 tribal families were offered benevolent and alternative livelihoods.
Leopard Conservation Programme

Wildlife SOS actively engages in leopard conservation through its partnership with the Government and the operation of the Leopard Rescue Centre at Junnar near Pune. The centre provides temporary or lifelong care for leopards injured by villagers or trapped in conflict situations. Additionally, it houses orphaned leopards that cannot be released into the wild due to severe imprinting. Given the complex nature of human-leopard conflicts arising from habitat encroachment, Wildlife SOS conducts awareness sessions in schools, colleges, and forums to promote understanding and tolerance towards leopards. It also offers training programmes for forest department staff and veterinarians on tranquillizing techniques, while educating local farming communities to foster coexistence and reduce conflict instances. Collaborations with organisations such as Humane Society International, Australia, and Terra et-Faune further strengthen its leopard conservation efforts.

Dancing Bear Project

Wildlife SOS investigated the illegal practice of dancing bears, leading to the establishment of Sloth Bear Rescue and Rehabilitation centres in India, and played a crucial role in ending this cruelty. Through its "Dancing Bear" project, it provided seed funds and assistance to the Kalandar community, empowering them with new businesses and supporting women with skill training and market access. Education support drives ensured a better future for Kalandar children. Wildlife SOS has made significant strides in eradicating the practice, providing lifelong care for the bears, and offering humane and alternative livelihoods to over 3,000 families.

Human – Bear Conflict Mitigation Programme

Wildlife SOS mitigates human-bear conflicts through education, aid, and workshops. It protects bears from snares, bullet wounds, and other threats, conducting awareness programmes, tree planting drives, and exhibitions. It empowers communities to protect forests and trains law enforcement. The objective is to aid vulnerable bears and resources are made available for enhanced operations. Collaborations include Karnataka, Madhya Pradesh, and Jammu & Kashmir.

Tribal Rehabilitation Programme

Wildlife SOS implemented a tribal rehabilitation programme, focusing on the Kalandar communities, to improve their livelihoods and living standards. Over two decades, more than 3,000 families across six states have been supported to become economically self-sufficient, breaking the cycle of poverty, illiteracy, and exploitation. Wildlife SOS provided vocational training, education for children, and empowered Kalandar women as secondary income earners. The programme has successfully integrated a significant part of the community into the mainstream, promoting sustainable livelihoods and improving their overall well-being. The organisation continues to expand infrastructure, provide resources, and support the Kalandar communities in Rajasthan, Uttar Pradesh, Madhya Pradesh, and Haryana.

Elephant Conservation and Care programme

The Elephant Conservation and Care programme, initiated by Wildlife SOS in 2010, collaborates with the Uttar Pradesh Forest Department to rehabilitate abused captive elephants. The Elephant Conservation and Care Centre (ECCC) in Mathura and the Elephant Rehabilitation Centre (ERC) in Haryana provide a safe haven for over 25 rescued elephants. These majestic creatures, no longer burdened by heavy loads or confined to small spaces, enjoy baths, nutritious meals, and regular veterinary care. With open fields, trees, and a natural water pond, the centres closely resemble their natural habitat. Wildlife SOS also operates a Treatment Unit for injured or sick elephants. Significant milestones include rescuing Delhi's last captive elephant and establishing India's first hydrotherapy pool for elephants. Collaborations with the TreadRight Foundation and the Tennessee Elephant Sanctuary further enhance the programme's impact.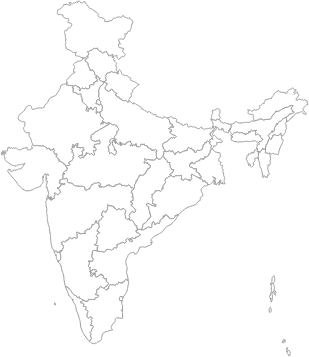 D-210, Defence Colony, New Delhi, 110024

Directions