World Wide Fund for Nature India (WWF India) works to ensure the environment of the country is protected from further destruction. It partners with mu Read moreltiple institutions and individuals to create a balance among eco-systems so that people can survive in harmony with wildlife and their natural surroundings. It promotes the sensible use of natural resources and works to find ways of averting the effect of climate change on the environment. It attempts to bring together the community to act on behalf of nature by imparting education, awareness and strengthening participation. It aims to bring in the element of environmental governance in all policies, laws and legislations that are framed in the country and also conducts research and advocates for policies promoting sustainable development practices in India, focusing on areas such as climate and energy, forests and wildlife, water, sustainable agriculture and fisheries, and waste management.
Critical Regions Programme

This programme seeks to protect key regions with rich biodiversity by partnering with key stakeholders and with appropriate interventions. It shifts focus from the narrow vision of just looking at protected areas to a wider approach to landscapes, livelihoods, long term initiatives in coordination with local communities, NGO's and Government agencies.

Priority Species Programme

Focuses on the protection of specific species of wildlife that are in danger of going extinct because of the destruction of their natural habitats.

It included prominent species like the tiger, rhino and elephant when the programme started and now has expanded to include the Nilgiri tahr, red panda and snow leopard.

WWF India aims to work to reduce the threats to these species from poaching, human-wildlife conflicts, trade in wildlife parts, habitat destruction and legal support.

Sustainable Agriculture Programme

This programme concentrates on addressing surface water usage and over-exploitation of groundwater resources to grow crops like paddy, cotton and sugarcane. It attempts to rope in farmers to be stakeholders in its efforts of conservation and works to improve farming practices using best management methods facilitating market access and maintaining the sensitive balance between agriculture and forests.

Marine Conservation Programme

India's coastal and marine eco-systems boast of a rich variety of biodiversity and are of critical ecological value. Due to exploitation, these habitats are facing a severe threat of destruction that in turn is threatening marine life with extinction.

WWF India is active in addressing the issues of illegal fishing, habitat degradation, illegal wildlife trade, unsustainable tourism and plastic pollution by introducing sustainable fishing and development practices and also improved waste management methods.

Environmental Education Programme

WWF India has been working on this important aspect of its efforts since 1969. It strives to educate and inform children, youth and citizens of India to work towards creating a sustainable planet.

Its awareness programmes are running in sixteen states across India and include the development of nature clubs, building environmental awareness and knowledge, developing requisite capacity and skills and enabling action for conservation and sustainability.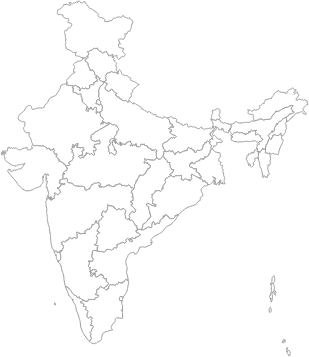 DIT (E)/80-G/1746/2007/2008-2009 dated 29/04/2008