ZMQ Development is a non-profit organisation that leverages technology to empower communities by providing timely information and connecting them with Read more life-saving services. Its approach combines social missions with technology to maximize the impact of interventions in health, education, and livelihood. Through its work, ZMQ aims to ensure that no woman dies during childbirth, every child receives education, youth acquires skills, farmers thrive, and every voice is heard. In an era where connectivity has reached billions, including rural and underprivileged populations, ZMQ recognizes the potential of this resource to make a significant difference in the lives of the deprived. By utilizing connectivity, ZMQ strives to provision essential services such as food, shelter, clean water, sanitation, healthcare, and education to all. The organisation envisions a world where digital tools empower individuals and promote self-reliance, echoing the ideals of Mahatma Gandhi if he were alive today. Through its mission, ZMQ aims to bridge the gap between life and death for those in need and create sustainable models that drive real change in communities.
Stories on Childhood Pneumonia

Utilizing innovative digital approaches, ZMQ implements a program to combat Childhood Pneumonia through storytelling and awareness creation. The initiative includes the use of "Talking Comics," a genre designed for rural women with limited literacy, to promote healthy behaviours. Integrated into ZMQ's MIRA Channel project, the programme features six digital stories in the local language, addressing topics such as identifying danger signs, prevention through immunization, treatment, and support. In collaboration with Philips Foundation, the program incorporates ChArm Monitors, a medical device to detect Childhood Pneumonia, and employs a social engineering model for widespread dissemination, including door-to-door visits, social media outreach, workshops, and MIRA Theatre sessions. The programme also includes analytics modules for pre-testing, post-testing, user tracking, and capturing KAP (Knowledge, Assessment, and Practice) data.

MIRA Channel

MIRA Channel, also known as the Women Mobile Lifeline Channel, utilizes mobile phones to provide health information and connect rural women with public health services in low-resource settings. Its objective is to empower women to self-manage their health and improve health indicators, ultimately contributing to women's empowerment. The programme addresses the lack of reproductive rights, maternal and child health communication tools, and limited access to public health services in remote areas, which have resulted in high maternal and infant mortality rates in India. Through interactive edutainment tools and localized micro-audio messages, MIRA delivers timely information, raises awareness about critical health issues, and encourages women to seek proper medical care, including regular check-ups, dietary guidance, vaccinations, and institutional deliveries. By promoting safer behaviours and increasing access to healthcare, MIRA aims to reduce maternal and infant mortality rates.

Freedom TB Programme

Freedom TB, a program by ZMQ, enhances TB treatment and adherence through technology. Operating in India's Mewat district, it supports 3,000+ TB patients. The programme utilizes a mobile-based Active Patient Compliance System, enabling Video Observed Therapy (VOT) from patients' homes. This reduces travel to DOTS centres, addressing distance, time, expenses, and stigma. Freedom TB empowers patients and communities with reminders, adherence tools, dosage tracking, and real-time connectivity for supportive supervision. It creates networks of treated patients who serve as peer educators, contributing to community-led efforts. This innovative model fosters active awareness, case finding, compliance, and ground assessment, revolutionizing TB combat.

IncLudo Programme

IncLudo is a project by ZMQ Development and CRI (SCIRE Association, Paris) that aims to enhance organisational capacities in diversity and inclusivity through a gaming platform. By fostering an inclusive environment and recognizing diverse perspectives, organisations become more innovative and efficient. The project develops user-friendly tools like interactive digital games and role-play exercises for leaders and decision-makers. Workshops and surveys contribute to research on workplace diversity and inclusivity. IncLudo is supported by the European Instrument for Democracy and Human Rights and follows a three-year timeline, involving game design, prototyping, game production, workshops, and monitoring of policy and cultural changes. The project promotes openness through open-source tools and data, making information available for public analysis and discussion.

Your Story Teller Programme

Your Story Teller, an initiative by ZMQ, utilizes digital storytelling to promote healthy behaviours and empower under-served rural communities. Through the mobile-based digital platform, Your Story Teller delivers engaging and contextual stories to catalyze behaviour change and spread knowledge on health, maternal and child health, nutrition, WASH, agriculture, the environment, and other social issues. With 15 years of experience in delivering digital content and tools, ZMQ has successfully scaled the project horizontally and vertically, working in multi-stakeholder partnerships. The methodology of sustained educational entertainment has proven effective in fostering healthy behaviours and increasing the demand for services through tested and community-approved digital animated stories. This approach can be scaled for other regions lacking access to quality health and development content, contributing to knowledge dissemination and awareness generation worldwide.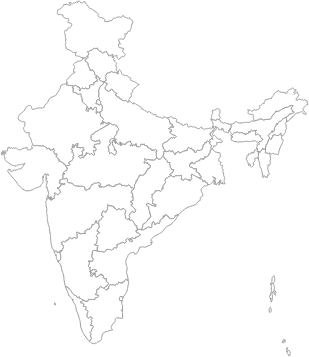 1005, 10th Floor, Tower-1, Pearl Omaxe Building, Netaji Subhash Place, New Delhi, 110034

Directions
ZMQ Technologies Private Limited

Non-profit
Section 8 (formerly Section 25)