Centre for Youth and Social Development (CYSD), a non-government and non-profit organization, has been working towards improving the quality of lives Read moreof tribal and rural poor in Odisha, with primary focus on eradicating extreme poverty and hunger, ensuring social inclusion and justice, good governance and citizen's right, helping communities identify and initiate development measures, providing training and other capacity-building support to pro-poor organizations and individuals, and carrying out research and advocacy in favour of the under privileged people especially the tribals. CYSD also joins hands with the special initiatives taken up by the government, civil society and communities to address inequality both in number and intensity. CYSD's vision is to create an equitable society where women and men can freely realize their full potential, fulfil their rights and responsibilities and lead their life with dignity and self-respect. The mission of the organisation is to enable marginalized women, men and children to improve their quality of life. To this end, CYSD uses issue based research to influence policies from a pro-poor and rights based perspective. It also works to ensure transparent, gender sensitive, accountable and democratic governance by building the capacities of people and organizations in participatory planning. CYSD reaches out to 18 lakh people living in more than 8500 villages in 106 blocks of 12 districts of Odisha through direct project interventions. However, CYSD covers all districts of Odisha indirectly through partner networks. CYSD follows a three-pronged approach in implementation of different programmes. These include: i) Action and Learning through intensive participatory action and experimentation at the community level; ii) Replication/ Scaling up through extensive partnership and networking with like-minded agencies; and iii) Policy Influencing at State and National level through policy research and advocacy.
Integrated Watershed Program (IWD)

The Integrated Watershed Program, a part of the ST & SC Development Program initiated by the Government of Odisha, is dedicated to empowering tribal communities and ensuring year-round food security. The mission is to increase household income, reduce stress, and prevent migration. Central to this program is the restoration of ecological balance through the sustainable management of degraded natural resources. CYSD prioritizes water conservation and soil erosion prevention, aiming for both economic and financial sustainability in dryland agriculture. The key objectives of this initiative are:
• Promoting efficient and sustainable rainwater utilization through appropriate technologies.
• Conserving soil and enhancing land productivity.
• Rehabilitating denuded wastelands, promoting tree-based farming, and sustainable agriculture.
• Improving livestock productivity.
• Inclusion of underprivileged sections in mainstream development.

Family-based livelihoods development (FLD)

In Odisha, 22.13% of the population comprises the "Scheduled Tribe" (ST) community, whose primary means of livelihood revolve around forestry, agriculture, and animal husbandry. However, traditional implementation strategies, the absence of sustainable local institutions, inadequate infrastructure connections, and fragmented solutions in the value chain expose their livelihoods to various risks.
Within this context, the Family-based Livelihoods Development Programme (FLD) is designed to achieve the following objectives:
• Elevate the socio-economic status of the targeted tribal families.
• Enhance the capabilities of tribal youth and establish local enterprises at the village level.
• Empower ST families to access benefits from various programs.
• Implement best practices for sustainable livelihood development.

Strengthening forest and forest-based livelihoods

This program aims to enhance both the forest quality and the income of forest-dependent communities through the following strategies:
• Establishing robust producer collectives centered around Non-Timber Forest Products (NTFPs) and enriching product value within the supply chain.
• Encouraging alternative livelihood options to boost the income of forest-dependent communities while reducing the reliance on forest product harvesting.
• Leveraging resources and forging strategic connections with mainstream development programs to ensure the sustainability of the program beyond the project duration.

Strengthening small holder agriculture program

This program aims to improve the livelihoods and resilience of vulnerable communities, especially smallholders, marginalized individuals, and women farmers. This is achieved through participatory actions, capacity building, evidence-based research, and advocacy initiatives. The program focuses on building climate-resilient models and enhancing smallholders' productivity to ensure access to adequate and nutritious food through sustainable agricultural practices, emphasizing community farming, kitchen gardening, farm pond development, horticulture, and land improvement.

Skilling for employability and entrepreneurship

A: Agricultural Youth Graduate Training (ACABC)
CYSD serves as the primary training institute in Odisha for the implementation of the Agri-Clinic and Agri-Business Centre (ACABC) scheme, a collaborative effort with MANAGE, Hyderabad, operating under the Ministry of Agriculture and Farmers Welfare, Government of India.
B: Economic Security and Financial Inclusion
CYSD strives to promote community-managed microfinance systems, enabling women aged 18-24 to establish microenterprises and achieve financial inclusion.
C: Life Skills Training: Retail Training for Urban Unemployed Youth
CYSD aims to provide skills training to underprivileged urban youth, enhancing their employability and enabling them to earn a livelihood.
D: Entrepreneurship Development Program
Entrepreneurship is a central focus area for CYSD to boost people's income and foster economic growth.
E: Vocational Skills Training
This includes training in areas such as computer education, four-wheeler driving, and tailoring.

Agriculture

Agriculture stands as a primary livelihood source for tribal communities. CYSD is committed to enhancing agricultural practices to boost crop productivity, ensuring year-round food security and increased income. It advocates improved techniques such as line sowing, the System of Rice Intensification, utilization of organic fertilizers and pest control methods, enhanced seed varieties, mixed cropping, crop rotation, crop diversification, community farming, and kitchen gardening. Moreover, it fosters collaboration with mainstream agencies and schemes to secure top-quality inputs, agricultural tools, extension services, and more.

Natural resource management

For sustainable improvement in the livelihoods of our community members, it is imperative to not only empower them with advanced agricultural techniques but also emphasize the preservation, management, and rejuvenation of vital natural resources such as land, water, and forests. With this focus, CYSD champions initiatives such as land development, the establishment of irrigation infrastructure, and the promotion of horticulture.

Micro irrigation and drought proofing models

CYSD actively promotes micro-irrigation and drought-proofing models aimed at enhancing groundwater recharge to expand irrigated areas and enable two crops per year on the same piece of land.
The 5% Corner Pit Model, designed for medium uplands, involves creating individual water bodies within each plot, occupying 5% of the total plot area. These pits capture rainwater that would otherwise run off, providing irrigation during water scarcity.
The 30 x 40 Model focuses on in-situ soil and water conservation by dividing uplands into small 30 x 40 ft plots, with pits dug at the lowest point in each plot. The soil excavated from the pits is used to create boundaries for the plots.

Water and sanitation

Since 1990, CYSD has been actively involved in the WASH domain, initially focusing on low-cost toilet programs and village cleanliness through work camps and awareness campaigns. Over the years, the organization expanded its efforts, engaging in community awareness to promote water conservation, developing water security plans at the village and Panchayat level, improving school hygiene, providing drinking water supply to urban slums in Bhubaneswar, testing water quality and portability, building the capacity of village-level water and sanitation committees, encouraging the use of sanitary napkins in both urban and rural areas, and conducting evaluations.

Digital literacy program

Using a 22-seater computer and IT-enabled vehicle powered by green energy, and supported by a range of software suites and cloud integration, CYSD provides accessible IT and information services to remote and marginalized communities in rural and tribal areas. This initiative not only connects them to various government programs and initiatives but also imparts computer literacy and IT-based education to rural youth.

Agro-forestry

The promotion of agro-forestry as a sustainable long-term asset for households has been focused on cultivable wastelands, leading to a significant increase in income for participating families. Intercropping not only provides immediate financial benefits but also enhances nutritional resources for household members. Additionally, participants earn wages through the Mahatma Gandhi National Rural Employment Guarantee Scheme (MGNREGS) while preparing fields and digging pits.
To support these initiatives, the mobilization of resources like mango saplings, bio-fertilizers, pesticides, pitchers, and tree guards is carried out through mainstream programs such as the Special Central Assistance to Tribal Sub Plan. Furthermore, hill grass plantation is initiated in forest and common lands with the active involvement of producer groups.

Strengthening ecological farmers clubs

With the aim of fostering environmentally sustainable livelihoods for tribal farmers, village-level training programs have been conducted for members of Farmers' Clubs. These training sessions encompass topics such as the establishment and maintenance of community water bodies, solid waste management, organic farming, and the utilization of plantation techniques, including social forestry and orchards. These efforts are designed to mitigate the adverse effects of climate change. Participants are strongly encouraged to embrace climate-friendly livelihoods and to advocate for water conservation methods, such as rainwater harvesting, check dams, organic farming, land bunding, plantations, and the creation of corner pits in agricultural lands. This approach aligns with the principles of sustainable agriculture and the optimal utilization of water resources.

Climate change adaptation and mitigation measures

CYSD is actively working to encourage technological innovation and community-driven adaptation measures at the grassroots level. They aim to establish and expand successful adaptation practices, making them a standard component of long-term adaptation strategies at both the state and national levels. Additionally, they are committed to documenting traditional climate-resilient practices and advocating for their incorporation into state development and poverty reduction strategies.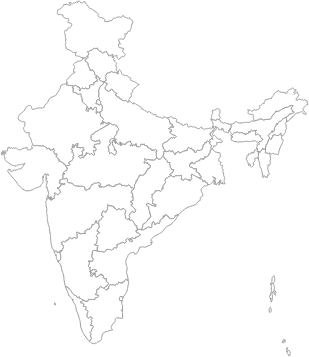 E-1, Institutional Area, Near Xavier Square, Bhubaneswar, Odisha, 751013

Directions
Centre For Youth And Social Development
2021-22

Tip: Click on any value above to exclude it.

2022-23

Tip: Click on any value above to exclude it.