Women's Education and Economic Development (WEEDS) is a not-for-profit organization established in 1989 and operating in Kancheepuram, Chengalpattu, T Read morehiruvallur, Chennai and Ranipet districts of TamilNadu with activities based on many of the Sustainable Development Goals (SDGs) defined by the United Nations. Our organization primarily focuses on developing the socio-economic conditions of people in rural communities. Our activities also extend to providing educational facilities for children from underprivileged communities and empowering women from rural areas, in addition to Health Care and Disaster Management based on specific needs. We specifically work with woman, children, community and health in the areas of: • Women Development through Awareness training on Prevention of Sexual Harassment at Workplace act 2013, Self-help Group with Bank linkage, WEEDS Tailoring Unit, Women Entrepreneurship Training, Women Rights Awareness Training, Unorganised Workers Education and Development Training, Financial Literacy Training. • Children Development through Educational Scholarship for both school and college students, School Kits Distribution, Education training about Protection of Children from Sexual offence act 2012, Child Rights awareness training, Build Your Generation, Rural Students Computer literacy and Life skill Training. • Community Development through Constructing 189 houses for people from Below Poverty Level, Relief activities during any Disaster, Environment and Climate change awareness Activities. • Health Programme through organising Primary health camps, Eye check-up camps, Mental health awareness activities, Cancer awareness activities, how to prepare nutritious food and feed children.
Issue
The Women's Education and Economic Development Society (WEEDS) is an organization that focuses on various issues related to women and children. we aim to establish social order by building people's organizations, providing education for children, and empowering women through various programme implemeted.
Action
WEEDS undertakes a wide range of actions and initiatives to address the specific needs and challenges faced by women and children in the community we work. Our Mission: WEEDS strives towards establishing just social order by building people's organizations, providing excellent education for children, empowering women and ensuring sustainable livelihood for the communities. 1) Women's Empowerment: Organizing workshops, training sessions, and skill development programs to empower women with vocational skills, leadership training, and entrepreneurship opportunities. These initiatives aim to enhance women's economic independence and decision-making abilities. 2) Advocacy for Women's Rights: Engaging in advocacy campaigns to raise awareness about women's rights, gender equality, and issues such as domestic violence. We have worked with policymakers and communities to promote legislative changes and social reforms. 3) Legal Aid and Support: Providing legal aid and support to women and children who are victims of violence, discrimination, or other forms of exploitation. This includes assisting them in accessing justice and understanding their legal rights. 4) Awareness Campaigns: Conducting awareness campaigns on issues related to women and children's rights, health, hygiene, and education. These campaigns aim to promote behavior change and positive social norms within communities. 5) Child Protection: Implementing projects to protect children from abuse, exploitation, and trafficking. This may involve establishing child helplines, shelters, and counseling centers to support vulnerable children. 5) Educational Programs: Providing access to quality education for children from marginalized communities. This includes establishing school kit distribution, providing scholarships, conducting educational workshops, and promoting awareness about the importance of education. 6) Health Development: Organizing healthcare programs that focus on women health, child health, nutrition, community health. We have conducted various health camps and awareness programme for children, SHG women and community people. 7) Capacity Building: Building the capacity of SHGs, local communities and organizations to sustainably address women and children's needs. 8) Community Development: Engaging in community development projects that improve the overall well-being of community people from rural and suburban community. This may include infrastructure development, access to house construction, youth development training,
• In 1989 Womens Education and Economic Development Society (WEEDS) was established in Keezhmaanagar. • In 1996, through our leadership program six of our self-help group women became ward counsellor. • In the year 1998 impacted the lives of three sisters (stella, sarala and jancy) by giving them a sustainable life. • In 2001, three self-help group women became ward counsellor through leadership program. • In 2004 registered with the Ministry of Home Affairs in 2004 under FCRA. • 2009 WEEDS in partnership with Habitat for Humanity constructed 184 houses and WEEDS independently constructed 5 houses for people from scheduled tribes communities without anyone's support. • In 2011 GiveIndia we gave scholarships to 300 students. • In 2012 WEEDS fought for Dalit land rights in Mangadu for over 2 years by creating awareness about their land rights. Through this programme more than 100 families got financial benefit of rupees 5 lakhs to 50 lakhs. • In 2012, 180 youngsters were given skill training with the support of "Aide et action" and provided placement opportunities. • In 2015, on seeing our service towards the society, we received an award for Best Humanitarian Service from Madras School of Social Work. • In the year 2000 we started with five self-help groups and by the year of 2020 we have formed around 1400. • In the year 2016, started our tailoring unit where women will be trained and job opportunities will be given. • 2019 Received award from ICICI bank for the appreciation of exemplary performance to our bank linkage program. • In the year 2020 we joined our hand with Dhwani as partners for capacity building training programme. • In the year 2021-2022 we fulfilled 121 students' wishes by distributing them the school and game kits they asked for. • 2021 – 2022 we have provided education scholarship to 63 students from low income family. • In 2022, we have implemented computer lab at two Middle schools located Karasangal and Athanachery village at Kundrathur block - Kancheepuram district. • In 2023 received grants from International Monetary Funds.
Youth Development

Through skill development program we have trained 180 youths and provided them employment opportunities. Human Rights education to college and community youths were given often. Internship and field work opportunity given to UG & PG social work students of several colleges. They will be trained about governance, project proposal, laws and community development education.

Environment Development Awareness Programme

Environmental awareness is the understanding of natural environment protection and the activities that can cause harm to the environment. Conservation of environment is vital important in this era as we are heading to severe drought and extreme climate change in the seasonal patterns. WEEDS has been in forefront to create awareness among rural communities about the conservation & protection of environment.

Awareness Training on Prevention of Sexual Harassment of Women at Workplace Act 2013

The PoSH Act seeks to provide a secure and enabling environment for women employees, including domestic workers, against sexual harassment at the workplace. The Act makes it mandatory for all workplaces, including homes, universities, hospitals, government and non- government offices, factories, and other formal and informal workplaces to constitute an internal committee for redressal of complaints. WEEDS have been conducting awareness training on sexual harassment of women at workplace for the safety of women.

Through Prevention of Sexual Harassment (PoSH) Act, 2013 training we have trained employees from Hyundai Transys Lear Automotive Pvt Ltd, Centro Motion (Carlisle Brake & Friction), Toprun Automotive India Private Limited, Chennai Petroleum Corporation Limited (CPCL), Sun Pharmaceutical Industries Ltd, Bright River India Private Limited, StanFab Apparels Private Limited, S M Lulla Industries Worldwiden Private Limited and 30+ other companies.

Self-Help Group(SHG) activities and Bank linkage Programme

WEEDS has 1400 self-help groups in Kanchipuram, Tiruvallur, chengalpattu and Chennai districts of Tamilnadu. Through this programme we aim to empower individuals, promoting self-reliance, and improving the socio-economic conditions of the members. We provide resources, guidance, and support to SHGs, enabling them to become self-sustainable and contribute to their communities.

WEEDS Tailoring Training Unit

The project was started in the year 2016. Through this programme we give tailoring training to women from deprived community. Later we decided to provide employment opportunities from different garments by seeing our trained women's interest in going for a dignified job in order to support their family. Now WEEDS tailoring unit is providing training and job placement opportunities for the women who get trained under our tailoring unit. Our tailoring unit is located at Managdu & Kundrathur Municipalities.

Other than Tailoring Training, WEEDS encouraging Entrepreneurship activities as believed women can empower only through economic independence. So, WEEDS in network with various agencies train and encourage women to develop their skills & entrepreneurial activity.

Relief Activities during Humanitarian Crisis

During flood, COVID -19 pandemic and other natural disasters, WEEDS have been always ready fight the crisis and support the community. During 2015 flood we have supported 200 families with humanitarian kit worth Rs.10,000/- and in the present COVID-19 pandemic 3536 families received Groceries and also provided financial assistance to poor families. WEEDS Self Help Group volunteers were engaged in COVID relief work along with the municipalities.

Women Rights Empowerment Programme

WEEDS has played vital role in promoting women's rights and empowerment in the districts of Tamilnadu. We have conducted several Women Rights rallies during its inception. In the 90's, consumption of counterfeit liquor has taken away many young family men's lives and it's caused women and children to be abandoned. WEEDS took up this issue and conducted several rallies and awareness Training programs in Mangadu region which impacted the lives of many women in our community. Empowering rural women is very essential in today's world; with the help of local SHGs we have organized awareness on women rights and empowerment based training for many women at Grass root level. Income generating activities are considered as those initiatives that affect the economic aspects of people's lives through the use of economic tools such as credit. It is being increasingly realized that women's income in a family is very important in relation to the nutritional, economical and educational upliftment.

Unorganized Women Workers Education and Development Training

DattopantThengadi National Board for Workers Education and Development is an autonomous body under the Ministry of Labour & Employment, Government of India. Workers Education aims at achieving the objectives of creating and increasing awareness and educating the workforce for their effective participation in the socio-economic development of the country. This training is conducted among unorganised working women about Health, Entrepreneurship and Financial literacy. Through this program we were able to reach 3000 women in the community. The awareness among the women was created by our volunteers, interns, and professionals.

Education Scholarship Programme

As WEEDS work in the community among people from low income families we have observed that there are highest numbers of school and college drop-outs among students. One of the main reasons behind this is poverty. When earning and taking care of the family members has become a primary matter of concern in one's life, education stands little or, very often, no chance of pursuance. For the underprivileged people in India, education is perceived as a high-priced luxury, and this negative outlook continues on with every new generation. And the current COVID-19 has increased many school and college dropouts.

We identify the student from below poverty level or student from low income family and help them continue their education without any financial stress. Currently we are supporting 200 students to pursue education.

School Kit Distribution

When school reopens a child's small wishes would be like having new bags, pencils, pens, paper, geometric box, lunch box, lunch bag, guide, watch, textbooks bat and many other things for taking to their new academic year and this wishes are been fulfilled with the support of our donors. This gives happiness for a child's first day at school.

We give special concern to the children of Scheduled tribes students as we believe to educate them through various support like Bicycle sponsor, school kits distribution to encourage to study well and to come up in life by winning all the struggles.

Build Your Generation

"Build your Generation" is our online and offline program where we take sessions for school students about WHO's 10 life skills, Financial literacy,Goal Setting, Friendship/Social skills, Kindness, Trustworthiness and other topics to make sure the next generation are guided in right path. Through this program we educate Secondary School children about social behavior and basic knowledge on handling finance at a young age which will help them in future. Higher Secondary students are given training on career guidance and college going students are trained under Personality Development. Most of the sessions are handled by our volunteers from various companies/colleges.

Children Rights Training Programme

WEEDS has been giving training to children about their safety and making them aware about issues happening around them. Children from the age group of 09-15 will participate and get actively involved as they get to know about their rights. WEEDS one of the core activities is fighting for child rights. Over the years WEEDS diligently involved in children rights programs along with other child right activists in creating awareness in the community, schools where we work in.

Awareness programme about "Protection of Children from sexual offences (POCSO) Act, 2012"

During the lockdown with schools closed and many children spending more time on the Internet and being at home than usual, there were increase cases in child sex abuse during the COVID-19 health crisis. As the children were not aware about whom to approach or talk about this when any sexual abuse happens to them. Due to which the children go through depression, childhood traumas and committing suicide increased, WEEDS decided to give awareness among chidren about POCSO act 2012 which is partculary created for children who under go through heinous crimes and protects a child from sexual assault, sexual harassment and pornography. We started creating awareness in our community, Government schools and Private schools.

"Homes of Hope" - Housing Project

Housing project has been the flagship program of WEEDS in the past years. Responding to requests from various poor homeless in Mangadu,kattupakkam area, WEEDS collaborated with Habitat for Humanity India to support the homeless to have their own houses. This program is actually a support to the beneficiaries in addition to their housing loan got from the Government of Tamil Nadu. As the government loans are inadequate to complete the construction of the houses.

The program is aimed at enabling economically poor families to complete the construction of their government aided houses in its full. The whole program was supported by Habitat for Humanity India. The project was completed during the year (2009 – 2014) enabling the 189 beneficiary families each with hall, Room & Toilet.

Community Awareness Programme

WEEDS involved in giving awareness among community about Health, sanitation through Skits, dramas, street plays and discussion. WEEDS touch various livelihood topics and aware people about issues which should be take concern. Colleges collaborate with WEEDS in giving awareness. Students from Madras school of social work (MSSW),Loyola College, Madras christian College, Karnataka Central university are among one who coordinated with us in creating awareness in the community.

Health Development Programme

WEEDS working in the field of healthcare since from year 2000,This program focus on making healthcare accessible to the poorest and the most deprived people in the community.

- In collaboration with World bladder cancer patient coalition conducted Bladder Cancer awareness programme among rural women. WEEDS will be planning to conduct awareness programmes in all the villages of kancheepuram, Thiruvallur & Chengalpet Distircts.

- Immunization Programmes – Anemia, infant and maternal mortality continue to be daunting challenges even today. WEEDS has pursued Programmes to reduce the incidence of the same.

- Women's World Day of Prayer German committee (WWDP) created awareness on promotive, preventive, curative ways to enhance the health status of rural poor women in kancheepuram District.

- Joining with the State government of Tamil Nadu we have trained women on "how to prepare nutritious food and feed their children".

- Health and sanitation

CSR Initiatives

- AG&P Pratham Chennai, a gas distribution company in collaboration with our NGO distributed 150 school kits to deserving students identified from Manthangal Village, Ranipet District, following with community development activities. As a part of CSR initiative WEEDS in partnership with AG&P company conducted walkathon and presented saplings to the participants.

- Whats On India Media Private Limited a part of Nielsen Company has supporting to conduct "Rural Students Computer Literacy & Lifeskills Training Programme" by setting up computer lab facility at 2 Public/Government schools in Kundrathur Block, Kancheepuram District.

- A special volunteer program was conducted by Tata Consultancy Services at our office where 35 women have gathered to attend the awareness sharing presenting by the staff of TCS, Chennai. And TCS has contributed five Sewing machines to five deserving women to improve their living standard.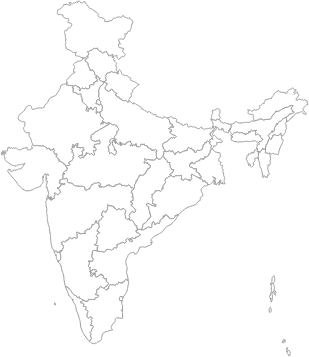 1000+

Program Name

Children Development Programme

2,000

Program Name

Health Developmen

Community Development Programme

250000

Program Name

Women Development Programme

2021-22

8000

2022-23

8043
Field office: No. 29, Sri Kamatchi Avenue, Chennai, 600122

Directions
2022-23

Tip: Click on any value above to exclude it.