Apne Aap Women's Collective (AAWC), has been active since its establishment in 1998, but its roots trace back to a longing for inclusion that began de Read morecades earlier. The founder, Mr. Sudarshan Loyalka, was inspired during the transformative 1960s while studying in the USA. He immersed himself in various social movements and later returned to India with a deep commitment to serve his homeland. Despite facing challenges, Loyalka's determination led him to focus on improving individual lives rather than changing the entire world. A pivotal moment occurred when he encountered the dire living conditions of women and children in Mumbai's red light area. This encounter prompted him to establish AAWC as an anti-trafficking organisation, which later evolved into a comprehensive resource centre providing medical, nutritional, educational, and empowerment support to women exploited in prostitution. This effort, marked by the flagship program "Umeed," aimed to break the cycle of intergenerational prostitution and create positive change. AAWC's impact grew significantly over time. The organisation extended its reach to address the needs of the children of women in prostitution through the "Udaan" programme, offering them a safe space to develop and thrive. Recognizing the importance of healthy environments, AAWC established shelter homes and expanded geographically to better serve women in different areas of Mumbai. With the support of like-minded individuals, AAWC shared success stories that raised awareness and fostered strong donor relationships. Today, the organisation operates three active centres near red-light areas, with its efforts reflected in impactful numbers that signify transformative change within the communities it engages with. While it acknowledges that it may not have changed the entire world, it takes pride in the fact that it has made a significant difference in the lives of those it has touched.
Umeed Programme

Apne Aap Women's Collective (AAWC) operates "Umeed," a program offering hope to women in Mumbai's brothel-based prostitution. Umeed promotes their physical, psychological, and economic well-being, aiding their transition out of prostitution through coping skills and alternative earning avenues. AAWC's outreach identifies beneficiaries, builds rapport, and addresses their evolving needs with confidentiality. Health is prioritized, with treatment, medical camps, and counselling for issues like substance abuse. Financial literacy is tackled by helping women open savings accounts and understand Government schemes. Basic literacy and vocational training empower them, fostering independence. Official documents establish identity. Recreation, celebrations, and outings provide respite. AAWC's holistic support promotes positive change.

Udaan Programme

AAWC's Udaan program uplifts daughters of women in prostitution, aiming to break the cycle of intergenerational prostitution. Through healthcare, education, nutrition, shelter, and empowerment, Udaan integrates these girls into society, enabling their mothers to leave prostitution. Outreach identifies beneficiaries, while consistent monitoring, school visits, and interactions ensure progress. Health, including nutritious meals and medical support, is prioritized, complemented by yoga and counselling. Financial literacy educates on savings and investments. Formal education, English courses, and vocational training empower them. Recreation and celebrations foster a sense of community. For those in unsafe homes, shelters provide refuge.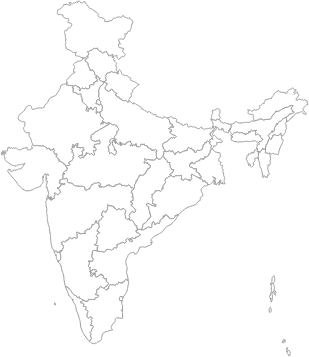 Beneficiaries of Awareness and Support

2017-18

103

2018-19

2298

2019-20

88771

2020-21

2400

2021-22

2500

Women Enrolled in Adult Literacy and Education Programme

2017-18

97

2018-19

174

2019-20

56

2020-21

194

2021-22

51
61-B, Room No. 6, Ground Floor, Shankarrao Pupala Marg, 11th Lane Kamathipura, Opposite Pochammadevi temple, Mumbai, 400008

Directions
2018-19

Tip: Click on any value above to exclude it.

2020-21

Tip: Click on any value above to exclude it.

2021-22

Tip: Click on any value above to exclude it.