DEESHA works in social, cultural, and technical activities for the overall development of youth and society. From last 8 years we are working for eye Read moredonation awareness across the Nation. Corneal Blindness continues to be one of the major public health problems in our country. Presently only solution for corneal blindness is transplantation of eyes from deceased. According to the NPCB estimates, there are currently 200,000 corneal blind persons in the country. According to this estimate there is addition of 25,000-30,000 corneal blindness cases every year in the country.So DEESHA started conducting awareness campaign across the nation and also establishing DEESHA EYE BANKs and Transplantation Centers where presently no eye donation facility is available.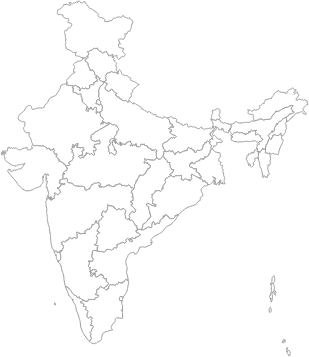 Number of Eye Donations, Number of Eye Transplantations, Number of Patient Screened, Number of Patients Identified With Various Eye Problems, Number of Patients Who Have Undergone Eye Surgeries.
Theory of Change Deesha Group's comprehensive Eye Care Program DEESHA Group strives to improve the quality of life of masses in the districts by provision of quality, affordable & accessible comprehensive eye care programs. Following is the theory of change we intend to bring about through our selfless interventions: 1. Eye Care Infrastructure Development We started our work in the highly specialized area of corneal blindness. We have focused on strategically creating a network of eye banks and eye retrieval centers with the focus on the following: (i) making the eye donation process hassle-free for the family of the deceased. (ii) availability of eye donation/eye retrieval facility within accessible limits so that the process can be completed within the stipulated time of 6 hours. (iii) A proper cold chain can be maintained during transportation so that the quality of donated eyes is not compromised. We started our first eye bank, Deesha International Eye Bank in Amravati, and then two more in Yavatmal, Washim and Buldhana. We have also facilitated the permission under the Transplantation of Human Organ Act to various Government and Charitable Eye hospitals so that the corneal transplantation facility should be freely available and accessible to the needy. After spending almost seven years in the domain of eye donation, we gradually started providing essential eye health services through the establishment and support of Mobile Eye Care Units, a state-of-the-art Eye Clinic on Wheels in Dec 2018, which goes to villages and provide eye health care services to the remotest person at their doorstep. We also started Deesha Netralaya, an affordable eye clinic, in Dec 2020. Patients can receive a walk-in eye examination, purchase an affordable pair of glasses, and be referred for further specialist care if necessary. 2. Advocacy for Policy Change With our grassroots experience and problems faced in eye banking, Deesha Education Foundation takes an active role in developing evidence-based policy to address corneal blindness. At the country level, our founder trustee Mr Swapnil Arun Gawande is leading the Eye Bank Association of India (EBAI) as a Chairperson of West Zone and is a very active member of various committees of government and international NGO forums, sharing knowledge across the sector. We have a robust monitoring, evaluation and learning framework that enables us to build the evidence base that underpins our work. 3. Community Sensitization and Collaboration The communities in which we work are central to all stages of our activities. We always consult with local communities as we design and deliver our programmes. The feedback from our communities is invaluable and enables us to adapt our approaches to creating maximum impact. We mobilize local expertise where possible and develop project-specific Social Behavior Change Communications (SBCC) to ensure our work is clearly and effectively communicated to the people we are supporting. Unlike abroad, India does not mandate eye donation. Considering the gap between corneal blinds needing vision & eye donors, we feel the need to create awareness of eye donation post death along with eye health initiatives while alive. Deesha Education Foundation also supports local outreach programmes directly to communities when local health systems are inadequate or non-existent, particularly in the most remote areas. Outreach services are run by the Mobile Eye Care Units. 4. Human Capital Development aiming to increase The critical shortage of health workers is now widely recognized as one of the most fundamental constraints to achieving progress on eye health and achieving broader development goals. At Deesha, we've started training people in in-situ eye donation techniques and getting them certified under regulatory frameworks. This ensures we're creating a skilled human resource for eye banking and eye donation cause. Gradually we're planning to create skilled primary eyecare personnel, optometrists, ophthalmic assistants etc. This will make access to eye health more equitable across the country. At Deesha, we support human resource development through capacity building, training, and education, particularly in the field of eye donation, uncorrected refractive error, and management training.
Maharashtra/414/10/Amravati
464, Shri Gajanan Township No 2, Kathora Road, Amravati, 444602
2021-22

Tip: Click on any value above to exclude it.