GreenCiti is a socio-environment initiative of Reach Out India Foundation. The organization works towards implementing effective and sustainable ways Read moreof waste management by means of reducing, reusing and recycling. It spreads awareness by conducting workshops, community engagement activities and roadshows. It has set up low cost sustainable vermi-compost units in residential complexes, commercial and educational institutes and municipal corporations at ward level. The organization provides services like collecting dry and wet garbage form one's house. Reliable porters are employed for collecting plastic and paper waste, metal waste, electronic waste etc. GreenCiti involves waste generators, ragpickers, kabadiwalas, bulk scrap dealers and recyclers in a logistic chain creating an effective way to reduce and reuse the waste by providing them required support and guidance to upgrade their current system, monetary reward, safe and hygienic working place, social security and education for their children. The foundation is working towards creating awareness about air, water, soil and noise pollution. It organizes plantation drives, walkathons, cleanliness drives and awareness camps both for students and general public.
Waste donation

Disposes waste in an environmentally friendly manner through reuse or recycling. Encourages people to donate their household waste because waste has the potential to benefit a needy community. All proceeds generated from recycling the waste directly supports community service. The organisation accepts various household waste items, including paper, e-waste, metal, and plastic. It also arranges for waste collection by deploying background-verified volunteers.

Sustainable offices

The organisation encourages office goers to initiate a sustainability team. The sustainability team holds the potential to heighten consciousness and significantly contribute to the organization's mission of fostering a greener and more sustainable environment. The team's initiatives might encompass initiating or enhancing a recycling program for greater efficacy, as well as offering insights for energy-efficient appliance purchases and selecting environmentally friendly cleaning supplies.
Furthermore, such a team can play a pivotal role in educating the staff. This could involve conducting informative sessions with the support of local NGOs or green consultants, ensuring a well-informed and environmentally conscious workforce.

Tree plantation

Conducts tree plantation drives and encourages individuals to celebrate special days such as birthdays and anniversaries by planting trees.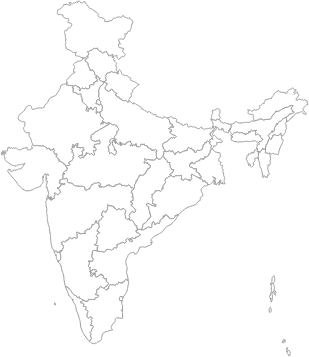 Non-profit
Section 8 (formerly Section 25)