Sahyadri Nisarga Mitra, an organisation founded in 1992, is on a mission to broaden the vision of nature conservation. It has achieved commendable res Read moreults through its activities, such as the Indian Swiftlets project, which led to the capture of smugglers within a week. Additionally, its White-bellied Sea Eagle survey in Ratnagiri and Sindhudurg districts provided vital data about the habitat, nesting, and threats to these eagles. In its early years, SNM built a strong volunteer base in the Konkan region, which became the organisation's eyes and ears in addressing local environmental issues. The data collected from these activities played a pivotal role in launching long-term projects like Vulture Conservation, Marine Turtle Conservation, Homestays, and alternative livelihood options for locals. SNM's success is attributed to dedicated efforts, scientific methods, and technology utilization. Its future projects include Mangrove and Freshwater Turtle conservation, along with regular research on breeding biology and status surveys of various bird species in Konkan. The organisation's achievements are greatly supported by individuals who contribute through donations, volunteering, and equipment.
Turtle Conservation Programme

SNM initiated marine turtle conservation in Maharashtra in 2002, starting in Velas. Its protection efforts expanded along the entire 720-kilometer coastline. Over four years, it protected 7,610 hatchlings, focusing on Olive Ridley turtles. Despite challenges like egg poaching, harvesting, and habitat destruction, SNM engaged local NGOs and volunteers, involving the community in safeguarding these turtles. It conducted workshops, established awards, and published informative booklets in the local language, promoting awareness and participation. SNM's future plans include extending conservation work to 40 more villages and seeking support from various sources to ensure the continued protection of marine turtles.

Pangolin Conservation Programme

Sahyadri Nisarga Mitra (SNM) is actively engaged in Pangolin conservation efforts in the Konkan region. Recognizing the urgent need for protection, they are addressing the illegal killing of Indian Pangolins, despite their high legal protection status. SNM has conducted extensive surveys, identifying over 100 villages with regular Pangolin nesting, aiming to determine the current population status. They have organized awareness workshops and are working closely with local communities to raise awareness and involve them in Pangolin conservation. SNM is establishing a network of field-level volunteers to monitor and combat Pangolin poaching, with support from the Police Department and the Maharashtra State Forest Departments, as well as cooperation from village leaders. Their mission is to ensure the effective protection and conservation of the Indian Pangolin in the Konkan region.

Vulture Conservation Programme

Sahyadri Nisarga Mitra (SNM) extends its vulture conservation efforts in the Northern Western Ghats with the support of the Critical Ecosystem Partnership Fund (CEPF). This project, known as "The Konkan Vulture Project," which took place from June 2013 to November 2015, aimed to protect vulture nesting sites, implement sustainable conservation plans, and raise awareness through outreach programmes, including vulture tourism. SNM's objectives included reducing the use of veterinary diclofenac medicines, establishing public-private mechanisms to incentivize vulture nest protection, and sensitizing communities to vulture conservation. Its long-term goals involve increasing the populations of critically endangered vulture species, setting up dedicated institutions for vulture conservation, and ensuring active community participation in monitoring and conservation efforts, ultimately eliminating the use of diclofenac in the project region.

Plastic Waste Management Programme

Sahyadri Nisarga Mitra (SNM) is actively addressing the pressing issue of waste management in Chiplun, focusing on the growing challenge of plastic waste. SNM conducts awareness campaigns and encourages citizen involvement in waste management, emphasizing the harmful effects of plastics on the environment. It has implemented innovative waste management projects in housing complexes, promoting the composting of wet waste and proper sorting and disposal of dry waste. Additionally, SNM collects plastics from homes and businesses, organises plastic collection drives, and even rewards participants through lucky draws. It also extends its efforts to schools, engaging students in plastic waste collection and environmental conservation activities. Overall, SNM's multifaceted approach aims to combat the escalating waste problem and promote sustainable waste management practices at the individual and community levels.

Velas Homestay Programme

Sahyadri Nisarga Mitra (SNM) facilitates 'Home Stay' accommodations in Velas, which has hosted more than 19 families offering lodging to nearly 3,000 tourists during the Turtle Festival. This initiative began in 2006 as part of the festival, allowing urban tourists to witness sea turtle hatchlings' journey toward the sea. SNM also played a role in forming 'Kaasav Mitra Mandal' (Turtle Friends) among locals to ensure the project's sustainability. Over the years, this 'Home Stay' programme has garnered support from the local community, Gram Panchayat, and the Forest Department. Accommodations are simple and affordable, mainly in the form of dormitory-style lodging, and homemade Maharashtrian vegetarian food is available. While separate rooms are limited, SNM helps tourists arrange comfortable stays in the village, allowing them to experience Velas and its natural beauty.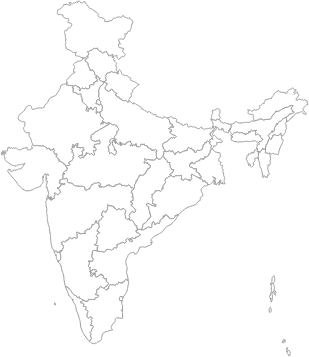 Maharashtra-1088-Ratnagiri