Founded in 1919, Save the Children (SC) has been working in India as an independent entity since 2008.With ongoing 65 projects in 16 states, we have i Read morempacted the lives of over 1.4 crore+ children so far our Project focus State include Delhi, Bihar, Himachal Pradesh, Jharkhand, Rajasthan, Uttar Pradesh, West Bengal, Madhya Pradesh, Maharashtra, Karnataka, Odisha, J&K, Assam, Andhra Pradesh, Telangana & Tamil Nadu. Health & nutrition, education, child protection & advocacy and emergency response are major thematic areas. We believe that every children deserves a right start, quality education and protection from harm. We have reached 14.77 lakh Children from April'21 to March'22. By 2024, we aim to catalyze inclusive and equitable development for atleast 4 million of the most deprived children and influence policies to positively impact the lives of many more.
Issue
Since 2008, Save the Children has been working in several states of India to help children get a happy childhood and a bright future. Health & nutrition, education, child protection & advocacy and emergency response are the major Project focus areas on which Save The Children in working for underprivileged and marginalized Children including boys and girls ,Women,Youth,Waste picker community,migrant labourers.
Action
We have impacted the lives of over 1.4 crore+ children so far from our Project in State including Delhi, Bihar, Himachal Pradesh, Jharkhand, Rajasthan, Uttar Pradesh, West Bengal, Madhya Pradesh, Maharashtra, Karnataka, Odisha, J&K, Assam, Andhra Pradesh, Telangana & Tamil Nadu.
47,35,605 children have been provided access to quality education and support, 94,58,423 children have been protected from different forms of harm, 89,05,451 children have benefitted from projects on healthcare & nutrition, 1,40,260 children are now free from the clutches of poverty, 5,35,885 children have been equipped to deal with disasters, 24,72,419 children have been given the provision of humanitarian relief.
Health & Nutrition

Save the Children India has rolled out quality nutrition and education programmes in Delhi, based on the framework of the Food Safety and Standards Authority of India (FSSAI). It focuses on the knowledge to improve attitudes and practices toward nutritious food, especially focusing on the nutritional levels of the children in the school and also identifying existing gaps in school nutrition programmes.

It also works at the policy and advocacy level to suggest necessary amendments in the programmes in order to strengthen the systems managing nutrition, education and other services for the children.

Disaster Response

It responds to emergency situations and looks into the safety of the children at risk and also their families. Based on a child-centred and community-based model, it reacts to crisis keeping the child as the core focus while ensuring that the impact of the disaster can be minimized ensuring fairness during rehabilitation. It runs classes during disasters to provide children with a safe place for growth, development and emotional well-being during the aftermath.

Policy & Advocacy

The Juvenile Justice (Care and Protection of Children) Act, 2013 in Jammu and Kashmir was drafted by Save the Children India and it was also recognized by Ministry for Labour and Employment for its contribution to the Standard Operating Procedure for Enforcement of the Child and Adolescent (Prohibition and Regulation) Act, 1986.

It has also framed standard operating procedures for Children in street situations with National Commission for Protection of Child Rights (NCPCR). It was recognized for its contribution to making Uttarakhand the 4th open defecation free state of India. It has also contributed to the formation of the State New Born Strategy and conducted district gap analysis of facilities and health infrastructure for newborns. It has supported with knowledge and expertise on the policy change of management of sepsis in young children.

Education

Its education programmes work towards providing quality education to the children and a focused education programme for girls in coordination with Kasturba Gandhi Balika Vidyalayas (KGBVs). We introduced modern education with SMART schools with STEM labs.
It has also made School Management Committees (SMC) functional and conducted Teacher Training on child-friendly pedagogy. It has set up suggestion boxes around the schools as well besides providing Life Skill Education to the girl students. Child Cabinet members have been trained on their roles and responsibilities regarding child rights.
We have also introduced concept of Multi Activity Centres for BRIDGE Educ
It also works with Aanganwadi Centers, Government Elementary Schools and MCD Schools in Telangana, Pune and Delhi while conducting community awareness for parents from marginalized communities on the importance of education. It performs mapping of the out-of-school children and ensures their enrolment in schools.

Child Protection

Child Protection is the core foundation of the organisation's work. It works towards creating happy & safe places for children and actively works toward protecting children from abuse, neglect or violence in the community from trafficking, during a calamity or an emergency situation.

It is active in protecting child rights in the spice farms in Andhra Pradesh, strengthening community and school systems to enrol and retain children in the school successfully. It has set up Community Reading Camps where Bal Sabha meetings are conducted regularly.

It has also rolled out school safety initiatives in the schools of Delhi strengthening schools' resilience toward climate change and disaster. It has developed a school safety plan (SSP) general safety module, do's and dont's, evacuation maps, conducted training & orientation programmes for the committee members and developed a child safety checklist for the Delhi Government.

Poverty & Inclusion

The organisation wants to see all children in school and not working or getting married early and settling for lesser futures. More so in case of orphaned children who end up in manual labour. The organisation conducts enrolment drives, household visits and community awareness sessions to bring children into school and inform them of their social rights and right to education, also arranging for training of poor women for self-sustenance.

Reaching the Unreached –"Creating Learning Opportunities and a Protective Environment for the Children on Move in West Bengal"

Ensure quality early learning and primary education for migrant girls and boys by creating enabling learning and protective environment in AWCs and schools in the targeted brick kilns areas of West Bengal.

Protecting Children From All Forms of Harm and Abuse Within Families and Communities in Gumla and West Singhbhum Districts of Jharkhand

Protecting children without/with limited care, from/during Covid-19 or other by vulnerabilities and its impact on their learning, safety, protection, physical and mental wellbeing at the community and support the caregivers to ensure long-term safety to the children from all forms of abuses through Capacitate Child Protection Workers through 1)Mass awareness in targeted communities - RCCE program 2) Creating Linkages with Government Schemes and working with Child Protection System 3)Case Management Process.

Rise of New Horizon Trough Quality and Basic Learning Abilities

This project titled 'Rise of New Horizon Trough Basic Learning Abilities "has been conceptualised to strengthen the learning system from 3-14 years young children by having intervention in AWCs and schools in Odisha. This project will focus on developing and showcasing effective Model schools and ECCE models with support from potential donor in the next three years. This project would look into four interlinked dimensions for promoting school readiness skills in the transition of children from preschool to primary school and creating a learning environment in primary schools. We will work in partnership with stakeholders i.e. Teachers, CRCC, parents, communities, and duty bearers to ensure impact at a large scale, sustainability and replicability. Advocacy asks would be taken forward through civil society networks; state level RtE forums, National RtE Forum, SMCs, Mothers Groups and Children's Groups.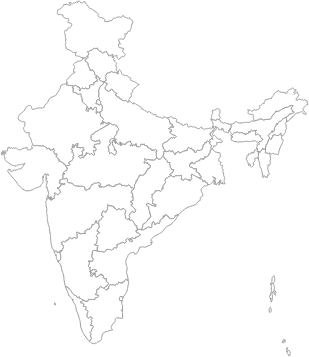 Impacted Lives of Vulnerable Children

Program Name

Child Protection and Poverty

2016-17

1364000

2019-20

773000

2020-21

1096000

2021-22

1477762

2022-23

1390000

Provided Humanitarian Response as Disaster Relief

Program Name

Disaster Response

2016-17

284052

2017-18

363300

2018-19

40000

2019-20

54000

2020-21

1533372

Learning Improvement in 3-6 Year Old Children

2020-21

1775

2021-22

1625

Learning Improvement in 6-14 Year Old Children

2019-20

2530

2020-21

5320

2021-22

4650

Teachers Trained

2019-20

40

2020-21

60

2021-22

50

#Children Impacted

#Migrant Families Impacted

#Govt Teachers Trained

#Indirect Beneficiaries Reached

2020-21

2500

2021-22

3500

#Families Engaged in Tea Estate Impacted

Anganwadi Workers and Primary Grade Teachers Impacted

School Children Impacted

Municipal Officers and Staff Impacted
Be the voice Advocate and campaign for better policies and practices to fulfill children's rights and to ensure that children's voices are heard (particularly the most marginalised). Be the innovator develop and prove evidence-based, replicable breakthrough solutions to problems facing children. Achieve results at scale support effective implementation of best practices, programmes and policies for children, leveraging our knowledge to ensure sustainable impact at scale. build partnerships. collaborate with children, civil society organisations, communities, governments and the private sector to share knowledge, influence others and build capacity to ensure children's rights are met.
2019-20

Tip: Click on any value above to exclude it.

2020-21

Tip: Click on any value above to exclude it.

2021-22

Tip: Click on any value above to exclude it.