Tara Mobile Creches, Pune is dedicated to promoting the holistic development of vulnerable children, ensuring they enjoy their basic rights to good nu Read moretrition, healthcare, education, and protection as laid down in the Declaration of the Rights of the Child. Its vision is to create a society where children grow into happy, healthy, educated, and responsible citizens. It upholds values of integrity, inclusiveness, collaboration, and resilience to sustain its journey in providing equitable opportunities and celebrating diversity. Through its efforts, it supports the rights of children, including the right to grow up in a healthy and dignified manner, access to education, protection from exploitation, and fostering understanding and friendship among all people.
Tara Mobile Creches, Pune provided over 260,000 meals to children at 15 daycare centres located at construction sites across Pune and PCMC area, offering a safe and nurturing environment to more than 50,000 children, who are migrants from over 20 states in India, 95% of infants with developmental delays showed age-appropriate progress after receiving centre-based and home-based interventions for a minimum of three months, 98% of children from TMCP's centres successfully passed their Grade 10 exams on their first attempt, while 99.8% of girls from TMCP day care centres got married after reaching the age of 18.
Sangopan Programme

SANGOPAN is a programme dedicated to the holistic development of infants and toddlers aged from birth to 3 years, providing supportive interventions for pregnant women and lactating mothers. The programme ensures breastfeeding promotion for infants up to 6 months of age, facilitating nursing during work timings for lactating mothers. Additionally, It conducts various interventions to support pregnant women, lactating mothers, fathers, and older siblings beyond centre timings, focusing on physical and mental health. Trained Balpalikas guide and encourage age-appropriate development in infants and toddlers through play and communication, actively involving parents in centre-based interventions. Balpalikas also visit children's homes to coach and mentor parents in stimulating their children's development using the available environment and materials.

Khelghar Programme

KHELGHAR is a programme focused on the comprehensive development of children aged between 3 to 8 years. At each day-care centre, it runs a cheerful 'Balwadi' where children gather in the morning while their mothers work on construction sites. The programme includes children up to 8 years to address educational discontinuity for migrant kids. The Balwadi activities consist of free play, circle time, and prayer, preparing them for formal education through play-way methods. Using music, dance, and play, learning becomes enjoyable, improving attendance and engagement. The programme also incorporates nature walks, market visits, and garden trips to introduce the children safely to the outside world. Parent engagement is encouraged through various initiatives, enhancing their involvement in their child's learning journey.

Saksham - 1 Programme

SAKSHAM-1 is a programme designed for the comprehensive development of children aged between 8 to 12 years. It addresses the specific needs of adolescent girls and boys in health, nutrition, education, and life skills. The children attend local corporation schools and receive supportive interventions during vacations, including transport for school, academic support classes, remedial classes, and educational excursions. The focus is on developing a healthy body and mind, and they actively participate in the Children's Parliament to enhance decision-making skills and responsibilities. Additionally, the programme includes awareness of child rights, gender sensitivity, reproductive health education, and safety measures like "Saying NO" and "Good Touch - Bad Touch."

Saksham - 2 Programme

SAKSHAM-2 is a programme aimed at the comprehensive development of adolescents aged between 12 to 18 years. Its main focus is on higher education and life skills. As more children complete High School and pursue Higher Education, the programme conducts aptitude tests and provides counselling to guide them in choosing the appropriate stream for higher studies. Intensive interventions in personality development, decision-making skills, and life skills continue to support their educational journey. To facilitate further education, the programme reaches out to donors, well-wishers, and other organizations for financial assistance. Moreover, SAKSHAM-2 encourages the development of social responsibility by providing volunteering opportunities with other NGOs to older children.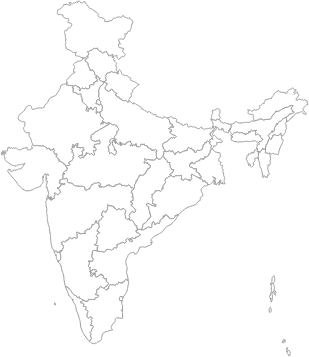 Number of Children Provided With Meals
1st Floor, Parvati Sadan, Lane no. 14, Vidyanagar, Tingrenagar, Pune, 411015
Mobile Creches Mumbai, Mobile Creches Delhi

Non-profit
Section 8 (formerly Section 25)