Works with the vision of eliminating inequity in education by placing educated and academically proficient full-time teaching fellows with strong orga Read morenizational skills in low-income schools in various cities and entrusting them to help their students achieve academic excellence. The fellows work in close collaboration with major influencers in their student's lives, including parents, community members and other teachers to help the students in realizing and achieving personal and academic goals. The two-year fellowship aims to bridge the existing gap in educational leadership by exposing teaching fellows to ground realities in India's education system and developing their skills and mindset to initiate systemic change in the education system and policy. It also undertakes various initiatives to spread awareness about educational inequity, assist social entrepreneurs to scale up their projects and bring people together with a common vision to end widespread inequality in education. TFIx is a one-year-long incubation program which assists social entrepreneurs to customize and implement the Teach for India (TFI) fellowship in cities where the two-year program is not presently functional. Maya is a musical theatre presentation which is inspired by the Broadway format of performance which engages children from all over the country to exhibit the impact of holistic education and student leadership. InspirED is an educational conference which aims to connect people from diverse backgrounds with one common goal of eliminating educational inequity. The Alumni Movement is the network of former teaching fellows who are working as ambassadors in different fields to bring collective change in the state of educational inequality. Through its efforts in various sectors relating to education and child development, it has impacted students in more than 350 schools in terms of training, personality development, mathematics proficiency, exposure, personal growth, reading comprehension and access to opportunities outside the classroom.
Issue
The education scenario in India is plagued by problems of lack of good teachers and leadership.
Action
Teach for India addresses problem of lack of teachers by recruiting young people from the best institutions across India and offers them a two year fellowship, placing them in low income Government run English medium schools to teach children and improve their own selves and the children.
More than 1,20,000 candidates have applied to Teach for India fellowships. Over 900 fellows are teaching over 28,000 children in 250 under-resourced schools, Over 33 million children are being served by the organisation and Ex fellows of the organisation have gone ahead and founded over 150 plus organisations to cater to the education space.
TFIx

Is a programme that identifies and develops leaders who would like to adopt Teach for India's fellowship model and implement it in their own contexts to attempt and reach out all over the country to impart education to children.

This incubation programme guides aspiring educational leaders through personalised coaching, residential training, site visits, webinars, mentorship, relevant knowledge and mindsets to go ahead and initiate high impact teaching fellowship models.

InnovatED

The InnovatED programme supports early stage educational startups in scaling up and converting their project from a prototype to a full-scale model. It is an eight-month long incubation initiative which supports entrepreneurs through a regular stipend, mentoring, boot camps and access to a community of fellow entrepreneurs to help them in scaling up their ventures to meet various educational and developmental needs of children.

Firki

Is Teach for India's contribution to teachers. It is an online teacher development platform which allows teachers from anywhere to access learning content.

The content offers courses, webinars, learning paths, online learning circles and organised resources in partnership with many organisations to strengthen teaching skills.

Kids Education Revolution

This programme attempts to change the way education is received and delivered. It empowers children by imparting 21st century skills like critical thinking, courage, communication, consciousness, curiosity, compassion, creativity and collaboration.

It emphasises the role of children in education and provides safe spaces to voice their opinions, encourages educators and children to be partners and motivates them to be changemakers.

Fellowship

The Fellowship is Teach For India's core program. The Fellowship is an opportunity for India's brightest and most promising youth, from the nation's best universities and workplaces, to serve as full-time teachers to children from low-income communities in under-resourced schools. Through two years of teaching and working with key education stakeholders, our Fellows are exposed to the grassroot realities of India's education system and cultivate the knowledge, skills, and mindsets needed to attain positions of leadership in and beyond education, working collectively to build a vibrant movement for educational equity across India. Recruitment, Selection: Teach For India recruits promising leaders for our flagship Fellowship program​ from top universities. Training and Support: Once recruited, we train our Fellows in a 5-week, intensive boot camp​: The Institute.The Institute is a five-week-long training process as part of the beginning induction for Fellows onto their Leadership Development Journey. Teaching: Teach For India provides excellent quality education through our Fellowship program.We train our Fellows in a 5-week, intensive boot camp​: The Institute is the first step of the Fellowship program. It is a 5-8 week long training for Fellows onto their Leadership Development Journey. At the Institute, Fellows are trained to: Expose them to the truth of inequity and build a vision of an excellent education through experiential learning. Develop the pedagogical skills Build leadership that is needed to sustain the systemic challenges and to pursue their long term theory of change. Our Fellows begin teaching in classrooms and are supported through their 2-year journey with an extensive eco-system of support: Beginning their classroom endeavor, Fellows assess the context of their classroom, school, and community to set goals and a vision for their students. Students are also encouraged to set their vision and goals for themselves. During the Fellowship, Fellows are periodically trained and upskilled at a city level to improve their teaching and classroom management skills by internal and external subject matter experts. A 2-day mid-year retreat for 1st Year Fellows designed for reflection on achievements, challenges, and planning forward including field visits on initiatives in the education development sector. Mid Year and End of Year examinations assessing the overall student growth in terms of academics, values and mindsets, and exposure and access using both internal metrics. Fellows undergo 3 Leadership Development Conversations with their Program Manager to appraise classroom and professional development and arrive at scores on the Student Vision Scale and with a new impact assessment tool around 8 critical skills - creativity, consciousness, compassion, courage, collaboration, communication, curiosity and critical thinking Community Projects: Our Fellows impact the students and communities through targeted initiatives. In the second year of the program, each Fellow is responsible for designing and executing a "Be The Change Project", where they identify a pressing problem in the community and work with their peers and students to solve it. During the course of the two years, Fellows immerse themselves in the communities to build bonds with stakeholders and start initiatives that impact the larger society. These BTCPs allow our Fellows to grow in their commitment to equity while inducing in children a sense of responsibility towards the growth. Post completion of Fellowship, Fellows join the network of leaders fighting education in-equity from a multitude of fields. Our Alumni create impact through positions of leadership and influence at all levels of the education ecosystem.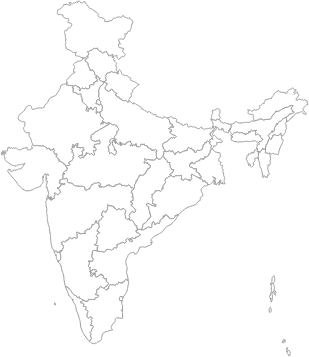 Empowers Students With Education and Development

2016-17

40000

2017-18

38000

2018-19

38000

2019-20

32000

2020-21

28000

2021-22

32000

People Enrolled for Fellowship

2016-17

1200

2017-18

1100

2018-19

1000

2019-20

900

2020-21

900

2021-22

970

%Age of Students Grow by at Least 1 Level in Reading Comprehension to Meet Their Grade Level Target by the End of Year.

2019-20

60

2020-21

60

2021-22

60

Math
Meaningful change happens when we cultivate a collective force of leaders. Driven by the vision of an India free of poverty and filled with love, our leaders choose education as the path to get there. Over the next decade, we aspire to build a movement of 50,000 leaders. They will work collectively, with love, to transform the lives of 1 in 10 children from low-income communities in and beyond our regions. We find committed people for our two-year Fellowship. We place them in low-income or government schools where they work relentlessly to transform the lives of their students. We support them as they find careers within and beyond the education sector.Within Education Our Alumni work to transform schools and communities, join or start organisations to support education and work within government. Beyond Education Our Alumni work in careers in research, law, media, government and business and find ways to continue to advocate for educational equity. After the Fellowship, our Fellows have lifelong access to our Alumni movement. This close-knit, supportive community learns and acts together for educational equity. Transformational Schools: They choose to be teachers, teacher trainers and leaders in schools or community centres. Enablers of Transformational Schools: They support schools through curriculum, assessment reform, large-scale teacher training, and ed tech. Policy and Governance: They work on policy and governance issues, supporting governments directly on large-scale systemic reforms in education.
2019-20

Tip: Click on any value above to exclude it.

2020-21

Tip: Click on any value above to exclude it.

2021-22

Tip: Click on any value above to exclude it.
Government Schools in Bombay, Pune, Kolkata, Ahmedabad, Delhi, Chennai, Hyderabad, Bangalore