Watershed Organisation Trust(WOTR) is a non-profit and think tank organisation established in 1993 that works towards ensuring water and food availabi Read morelity, livelihoods, and income security for vulnerable and disadvantaged communities in rural India. It engages in cooperative efforts with various stakeholders across sectors and balances to bridge the gap between knowledge, practice, and policy with a mission to rejuvenate ecosystems and build community resilience to climate change. Through its interventions, WOTR has facilitated the regeneration of degraded landscapes and watersheds, created potential water harvesting capacity, increased agriculture productivity, and empowered women. Its ultimate vision is to create strong rural communities that enjoy a fulfilling quality of life within alive and sustainable ecosystems.
WOTR has worked in 10 states, 4395 villages and impacted over 4.43 million people by regenerating over 1.82 million hectares of degraded landscapes and creating over 158 billion litres of potential water harvesting capacity. Additionally, it has trained over half a million people from 63 countries, resulting in a 121% increase in area under triple cropping and a significant increase in farm incomes. It has also facilitated over 13,185 self-help groups involving nearly 160,000 women.
Water & Land Programmes

Through the Water and Land Programme, WOTR provides technical support and capacity building to help communities implement sustainable land and water management practices. This includes activities such as watershed development, soil and water conservation, agroforestry, and rainwater harvesting. The programme also promotes the use of renewable energy technologies and climate-resistant agricultural practices.

Agriculture Programme

Its Agriculture Programme promotes sustainable agriculture practices in India through agroecology and agroforestry. The programme works with farmers to identify challenges and provide technical support and capacity building for sustainable farming practices. The programme also focuses on improving access to markets for small farmers. The aim is to improve livelihoods while protecting the natural environment.

Livelihood Programmes

WOTR's Livelihoods Programme promotes sustainable livelihoods in rural India by diversifying income sources, developing small enterprises, and promoting value chains for sustainable products. The programme works with communities to identify challenges and opportunities for sustainable livelihoods and provides training on renewable energy technologies. The goal is to improve rural livelihoods while conserving natural resources.

Women Empowerment Programme

This programme aims to empower rural women through capacity building, skill development, income generation, and leadership training. It provides training on financial management, health, hygiene, gender rights, and livelihoods. Women also receive access to credit and financial services to start their businesses and become financially independent. Advocacy and networking activities are also included to promote gender equality and women's rights.

Health, Sanitation and Nutrition Programme

Its Women Health, Sanitation, and Nutrition Programme provides training and awareness sessions on maternal and child health, family planning, hygiene, and nutrition. It also provides access to healthcare services and support for the construction of toilets and access to clean water. The program addresses malnutrition through training on a balanced diet, support for growing vegetables, and nutritional supplements.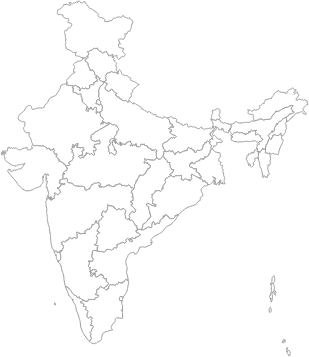 Number of People Impacted

2018-19

961566

2019-20

724672

2020-21

856334

2021-22

1198974

Water Shed Conservation Work Done in Villages

2017-18

328

2018-19

813

2019-20

709

2020-21

1008

2021-22

1201
Watershed Organisation Trust

The Sampada Trust, Sanjeevani Institute for Empowerment and Development, Sanjeevani Institute for Empowerment and Development