Haritika is a non-governmental organisation working in the region of Bundelkhand to uplift the lives of the rural poor by implementing multiple initia Read moretives. The organization is actively involved in the space of natural resources management, water and sanitation, health and generating livelihood opportunities. It also acts to bring together various stakeholders in the local ecosystem to work together to improve the standard of living of the socially underprivileged.
Natural Resources Management

Haritika is working on programmes to encourage the use of renewable energy, especially off-grid solar power plants. In partnership with Azure, it is working on a project to electrify villages with solar power. It is also working on watershed development projects assisting the Madhya Pradesh Government in the construction of stop dams, check dams, tube wells and dug wells.

Water, Sanitation and Hygiene

Since the Bundelkhand region is facing water scarcity, the organisation works on initiatives like installing handpumps, developing a water supply system partnering with Just a Drop, Coca-Cola India Foundation, Water-Aid, KTCT, MRDF, St. Lazarus Charitable Trust etc. and also installing RO plants with assistance from Aqua-Tech in various villages of the region.

Agriculture/Crop Management

Haritika runs a participatory crop management programme to sow and experiment with varieties of wheat and chilli crops with active participation from local farmers. High-yielding strains of wheat and chilli have been identified and are being promoted among poor farmers to help them economically.

Integrated Water Resources Management

To address the irrigation concerns of farmers the organisation has undertaken construction of check-dams and dug wells. Rain gauges have been installed and villagers are being trained to collect and read relevant rainfall data in addition to digging observation wells. Data pertaining to the location of wells, geological strata, pumping machine used, type of irrigation and area irrigated is being collected to record changes in water levels and help to manage water resources better.

Operation and Maintenance

The organisation assists in the operation and maintenance of water pumps considering that access to water is determined largely due to this factor. The villages do not have facilities to address sudden breakdowns and access to skilled mechanics is limited. Haritika, partnering with Just a Drop has made alternative arrangements for the supply of drinking water through the use of solar energy, also imparting the required skills to maintain such structures to villagers.

Watershed Programme

Watershed Project is an initiative of HARITIKA for ensuring integrated development through Water Conservation & Security and Watershed Management.

Climate Smart Agriculture (Biwal Programme)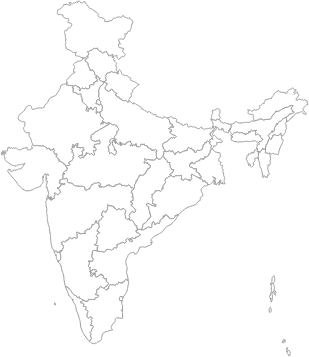 Storage Created in Cubic Metric

2019-20

180000

2020-21

100000

2021-22

120000

Increase in Ground Water Level in Meter

2019-20

1

2020-21

1

2021-22

3

%Age Increase in Rabi Cropping

2019-20

30

2020-21

50

2021-22

70

No. of Farmers Adopting Natural Farming

2019-20

500

2020-21

1000

2021-22

2000

%Ge Increase in Income of Beneficiaries

2019-20

500

2020-21

1000

2021-22

3000

Area Increase Using Natural Farming in Acres

2019-20

300

2020-21

700

2021-22

1000
HARITIKA firmly believes and is actively involved in promoting dignity and gender equity through poor people's social, economic, political and human capacity building. The emphasis of Haritika's work is at the individual level and village level sustaining the work of the organization depends on an environment that permits the poor to break out of the cycle of poverty. HARITIKA is committed to making its program socially, financially and environmentally sustainable.
Gwalior Road, Behind Govt. Girls Polytechnic, Mahnedra Puri, Jhansi, 284003
2019-20

Tip: Click on any value above to exclude it.

2020-21

Tip: Click on any value above to exclude it.

2021-22

Tip: Click on any value above to exclude it.