Meghshala is working in the space of education, especially focusing on teachers and empowering them through training and technological interventions. Read moreIt is an organisation founded by teachers and intends to help teachers to enable the effective delivery of education. It has created 'e-lessons' to help both students and teachers. Its classes guide teachers to play the role of a facilitator and deliver education through interactive methods trying to understand the need of students and adapting accordingly. Students gain through performing well in tests, absorbing higher-order learning skills and being encouraged to think critically, be curious, innovative, principled and empathetic citizens of the country.
Meghashala has impacted 5 States, 5709 schools and 17,124 users across India with over 7000 lessons in English and Vernacular.
Meghshala Training Kits

Its training kit for teachers attempts to arm teachers with modern-day teaching practices through images, videos, activities and strategies. The teachers are encouraged to make classes interactive while the material is made available to reduce dependency on the internet. The content is present in multiple languages catering to the diversity of the country, all this leading to the transformation of teaching outcomes and better education.

Meghshala Application

Through the use of technology and designed by experts its e-lessons offer balanced and successful interventions in teaching and are built into its android application. The app features multiple student-friendly features such as guided lessons, immediate feedback facilities, monitors teacher usage, works offline also, is adapted to any android device, is intuitive and possesses multilingual capabilities.

Technology Enabled Teacher Engagement Program

Meghshala aims to achieve the vision "Educate for a Better World" by empowering the heart of our education system – our teachers. We achieve this by implementing a technology-based solution that has lessons underpinned by well-researched pedagogy with key learning skills like creativity, empathy, reflection, active engagement, and critical thinking embedded. We implement our e-lessons in some of the most resource-constrained and underprivileged regions of the country. We use innovative methods to upskill teachers and stakeholders so that they can effectively use these to create interactive learning spaces. As our intervention focuses on upskilling teachers, there is a multiplier effect that allows the teacher to benefit many more students over the course of their career. Government teachers teach on an average of 25 years in their career lifetime. Each teacher would then potentially benefit 750 students personally. Supporting 100 teachers would help impact 75,000 students over a span of 25 years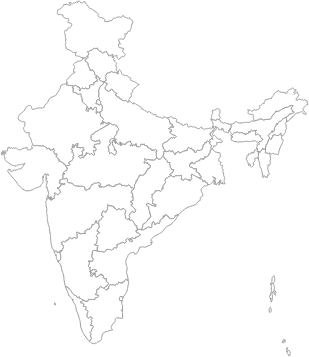 Number of Schools Implemented

2019-20

10

2020-21

4

2021-22

11

Number of Students

2019-20

600

2020-21

300

2021-22

900

Number of Teachers

2019-20

20

2020-21

10

2021-22

30
Inputs: Having catered to subject teachers in Sikkim since 2019, there was an increasing demand for the development of Meghshala content for language classes. Teachers teaching Nepali, Hindi and Lepcha lacked resources and upgraded teaching materials for an engaging classroom. Language classes are still taught directly from the textbooks with the absence of innovative teaching methods. There is a decrease in interest and willingness to teach & learn the native languages among teachers and students therefore, languages are not spoken as much and are dying. Activities Design lessons specifically for Lepcha, Bhutia and Nepali languages for Grades 1-6 in the first year. Once the lessons are available on the app, train language teachers from government schools to conduct Meghshala classes in their schools. With the tablets provided to conduct classes, teachers are also trained with technological skills needed in today's setting. Ensure effectiveness through school visits, classroom observations and refresher training for a period of 2 years. Outputs: Provide language teachers with technologically-based contemporary resources for them to use in the classroom. Language teachers are confident with using tablets and online resources in an academic setting. Increase student engagement through our activity-based, creative and innovative lesson designs. Build confidence in language teachers through our steady support and existing Meghshala community of teachers. Outcomes: Language teachers are not left out and are on par with subject teachers. Language teachers use readily available Meghshala resources upscaling their teaching innovation. Technological proficiency provides professional development. Students have improved their reading, writing and spoken skills for the languages they take. Impact: The indegienous languages are preserved in the communities as more teachers and students have access to the resources in the years to come. Teachers are more equipped to smoothly transition between in classroom education and online, especially after the COVID pandemic situation.
Harish Doraiswamy

Trustee
Ontum Education Private Limited
2017-18

Tip: Click on any value above to exclude it.

2018-19

Tip: Click on any value above to exclude it.

2019-20

Tip: Click on any value above to exclude it.

2020-21

Tip: Click on any value above to exclude it.

2021-22

Tip: Click on any value above to exclude it.