The Nature Conservation Foundation (NCF), established in 1996, operates as a public charitable trust with a focus on preserving India's unique wildlif Read moree heritage through innovative research and practical solutions. It engages in diverse ecosystems ranging from coral reefs to mountainous terrains, aiming to comprehend the needs of endangered species like snow leopards and elephants, as well as lesser-known wildlife such as corals and spiders. NCF's research delves into the impact of human activities on wildlife and ecosystems, enabling the design of context-specific conservation strategies. Collaborating with local communities and Government bodies, these strategies prioritize both wildlife preservation and the sustenance of local livelihoods. NCF envisions a harmonious coexistence between nature and society, and its mission involves comprehensive exploration, understanding, and conservation of the natural world. This is achieved through research and responsible engagement with society, ensuring that wildlife conservation is intricately interwoven with the well-being of local communities.
Programme in the Eastern Himalayas

Engaging in a comprehensive range of activities, the Nature Conservation Foundation focuses on hornbill biology and conservation, including nest adoption and seed dispersal programmes, alongside forest interactions involving mammals and tree phenology. It also conducts conservation education and outreach initiatives, such as nature education programmes and the Hornbill Watch project. Additionally, the Foundation is involved in monitoring endangered bird distributions, studying threatened wildlife, and establishing links between rural energy and conservation efforts in the Eastern Himalaya region.

Snow Leopard Protection Programme

Collaborating with the Snow Leopard Trust, the Nature Conservation Foundation is dedicated to conserving the snow leopard and the diverse life and landscapes it represents in India's high altitudes. Through a blend of research, community engagement, conservation education, and policy advocacy, it strives to ensure the sustainable protection of this magnificent cat. Its efforts encompass ecological studies to understand animal and ecosystem dynamics, population assessments, and the distribution of snow leopards and their prey. It also focuses on initiatives like grazing-free reserves, women-led livelihood enterprises, and neutralizing traditional wolf traps. Furthermore, it works towards linking science with policy for effective conservation in these ecologically important regions.

Ocean & Coasts Programme

Engaging with India's oceanic islands and coasts, the Nature Conservation Foundation conducts comprehensive research into the ecology, behaviour, and interactions within these systems. They investigate the impact of both local and global disturbances on these ecosystems and their relationships with human communities. Through studies on climate change effects, reef responses, and species interactions, it aims to comprehend the intricate dynamics at play. Additionally, its work delves into aspects such as species conservation, fisheries, policy research, and the intricate connections between nature and human sustenance. The organisation actively extends its findings through online and physical outreach efforts to foster awareness and engagement in safeguarding these vital marine environments.

Programmes in the Western Ghats

In the biodiversity-rich Western Ghats, the Nature Conservation Foundation (NCF) focuses on the complex interaction between nature and humanity. Its efforts encompass biodiversity surveys, human-wildlife conflict research, and ecological restoration in this globally significant hotspot. Researching wildlife ecology, human impact, and resource use, NCF strives to mitigate conflicts and restore degraded habitats while fostering conservation awareness. Collaborative projects with local communities, such as firewood alternatives, aim to alleviate conflicts and conserve vital resources. NCF also engages in policy advocacy, aiming to translate its scientific findings into impactful conservation measures and influencing diverse stakeholders towards better practices. Through initiatives like "Holématthi: People for Conservation" and efforts to promote wildlife-friendly practices, NCF endeavours to harmonize human and environmental well-being in this vital region.

Education & Public Engagement Programmes

The Nature Conservation Foundation (NCF) actively engages individuals, both children and adults, in ecological observations and nature education to foster connections with the natural world. Through its Nature Communications programme, it uses strategic storytelling to broaden the reach of information about birds and nature, aiming to raise awareness among diverse audiences. NCF collaborates with various stakeholders in Nature Education to create locally relevant learning modules and engage children's curiosity about birds and nature. It designs and produces educational materials to convey its fascination with the natural world and engages in Citizen Science projects to monitor changes in bird distribution, abundance, and tree seasonality. NCF also partners with institutions, conducts workshops, and collaborates on research to enhance bird conservation efforts in India.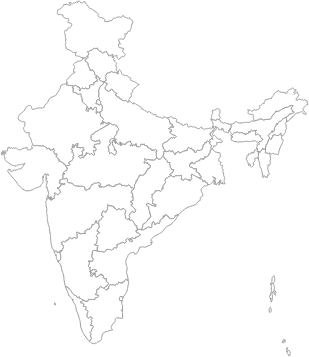 Smitha S Prabhakar

Administrative Director

Priti Bangal

Program Coordinator
1311,Amritha, 12th Main Vijayanagar 1st Stage, Mysore, 570017

Directions