Pratham Books works with the vision of putting a book in every child's hand by creating, illustrating and publishing low-cost books which cater to dif Read moreferent likes and interests of children and cover multiple genres including fiction, non-fiction, science, nature, history and mathematics. The aim is to develop reading habits in children and maximize learning outputs with the help of illustrated books covering different subjects. The books are made available through its online store. Story weaver (storyweaver.org.in) is its initiative of enriching the learning experience of children through interactive storytelling in multiple Indian languages to enable children to read and learn from stories in their mother tongue. It has published 300 book titles in 18 Indian languages with a total of 2,000 books and received funding of USD 3.7 million from Google.org in the year 2017 to promote learning through storytelling.
Pratham Books has motivated over 5700 reading champions who conducted more than 6300 storytelling sessions in 26 languages.
Donate a Book

It also hosts Donate-a-Book, a crowdfunding initiative that allows individuals and organizations to set up book collection campaigns to make books accessible to children all over India. The aim is to bridge the gap between people who wish to help children learn and children who do not have access to good-quality reading material.

Story Cards

A unique product of Pratham books is story cards. These are extremely economical mini storybooks which are laminated and durable and present pleasing stories in colourful formats. Through these story cards the organisation aims to make reading fun and improve reading skills in children.

Library in a Classroom

Library in a Classroom(LIC) is a concept to bring the joy of reading books to children in Government and affordable private schools. It features a structure that hangs on walls and contains a hundred selected and illustrated children's books.

The books are openly visible to the children and not locked in cupboards, encouraging free reading, interaction and sharing of thoughts.

Story Weaver

Story Weaver is a digital platform offered by Pratham books which is under an open license. The reading content available on the platform can be read, translated, versioned and printed free of cost to the user.

The platform contains simple tools which enables stories to be translated into any language and also create stories from available illustrations. It opens up endless possibilities with regard to reading and the availability of reading material.

Reading Champions

Pratham books motivates and mobilises volunteers who can tell stories to children to encourage them to develop the habit of reading. The volunteers are inspired to choose a book or story from the story weaver platform, a place which may be a government school, an NGO, a library, a bookstore, a park, a train, or their own building and conduct storytelling sessions for children.

Volunteers are also encouraged to engage the children in activities like skits or discussions after the storytelling session to arouse their interest and retain their attention.

Books

Its primary offerings are books that cover a wide variety of subjects be it fiction, non-fiction, drama and poetry. The books are illustrated in full colour, are easily available and in the local language to encourage children to read more.

With a firm belief that books are agents of change Pratham books also innovates by bringing out open-source digital and audiobooks. The available books are categorized under four groups according to the reading level of the child viz. emergent, early, independent and fluent. Care is taken to make the book as rich with pictures as possible to motivate children to become lifelong learners.

Storyweaver

StoryWeaver (www.storyweaver.org.in) is an open-source digital platform of multilingual children's storybooks from Pratham Books. On StoryWeaver users can read, create, translate, download, print and share stories for free! All the books on the platform are available under the CC B 4.0 Creative Commons license. By creating a collaborative framework where the creators and consumers of children's content can interact with one another, StoryWeaver attempts to address the scarcity of books for children.

Missed Call Do Kahani Suno

We ran the Missed Call Do Kahaani Suno! project between April-June 2020 starting with 1million minutes of available time with a corpus of 300+ audio stories. Over the 60+ days the project was live, we were able to reach 164,500+ children with an average of over 2000 new users calling in every day. We partnered with UNICEF teams in Bihar, Maharashtra; Pratham Education Foundation in Rajasthan; Akshara Foundation, and State Education Departments in Karnataka to name a few. This ensured sustained and impactful usage.

Digital Reading Program and Setting Up of Libraries at the Local Elementary Schools

A state wise reading campaign carried out to enable children to benefiting from the access to good quality story books and reading for joy. And we implemented the Read at home initiative by curating and supplying Read at home Book Sets for development of school readiness and language and literacy skills in children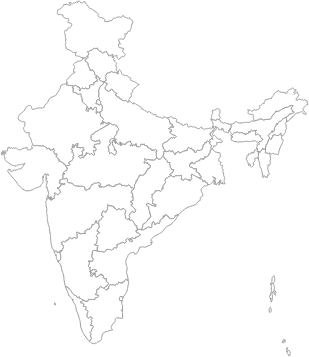 Distributed Printed Storybooks

2016-17

154000

2017-18

1400000

2018-19

1500000

2019-20

1500000

2020-21

1100000

Distributed Library-In-A-Classroom Kits

2016-17

50

2018-19

200

2019-20

4000

2020-21

1500

53K Stories on the Platform

24M Reads

335 Languages

Children Reached-164,500+ Users

Stories Listened-359,500+ Stories

Calls Received-494,700+ Calls

Children Reached-60114 Children

Home Book Sets- 24,472, Libraries Set Up-1204

Teachers Trained-1315
Joyful reading is one of the fundamental cognitive activities that leads to higher-order thinking. Reading is powerful. Books are mirrors, showing realities, windows to other worlds and sliding doors inviting children to step out and experience unfamiliarities. When children are given opportunities to play with literacy-related activities, they progress toward better literacy outcomes. With our mission of a book in every child's hand, we believe that it's important that preschoolers receive social interaction, play and language development preparing them for a literate future.
BNG(U)-JNR-IV-490-2003-04
House No. 621, Second Floor, 5th Main, OMBR Layout, Banaswadi, Bangalore, 560043

Directions
Pratham Education Foundation
2018-19

Tip: Click on any value above to exclude it.

2019-20

Tip: Click on any value above to exclude it.

2020-21

Tip: Click on any value above to exclude it.

2021-22

Tip: Click on any value above to exclude it.