The Spastics Society of Karnataka (SSK) - Centre for Developmental Disabilities is a non-governmental organisation that brings together individuals dr Read moreiven by a shared passion for enhancing the well-being and progress of those with developmental disabilities. It encompasses several key objectives: maximizing the potential of children and young adults with special needs through extensive rehabilitation services, enabling inclusiveness in all aspects of daily life, and advocating for the rights of persons with disabilities to ensure equal opportunities and dignity. The organisation is dedicated to preventing and managing developmental disabilities in children by offering diagnosis, treatment, education, and rehabilitation services. SSK also provides technical assistance to both special and mainstream schools, collaborating with Government and community agencies to create inclusive environments within the communities it serves.
Over the years, the organisation has positively impacted the lives of more than 60,000 children and their families.
Diagnostic and Consultation Services

The Spastics Society of Karnataka (SSK) provides diagnostic and consultation services to children with various neuromuscular and developmental disabilities, with a specific focus on cerebral palsy, intellectual disability, autism, multiple disabilities, and learning disabilities. Its extensive programme includes family support services, medical diagnostics, developmental therapy services, and a child study centre for clinical psychology and education. These services aim to enhance independence and involve parents, families, and the community in integrating therapy into the child's natural environment. SSK also collaborates with mainstream schools to promote inclusive education and assist in accommodating children with learning difficulties.

Educational Services

The educational services provided by SSK create a nurturing and stimulating environment to develop the unique abilities of children. It focuses on fostering self-esteem, respect for others, kindness, and understanding of each child's special gifts and talents. The educational goals include promoting independence and self-reliance through life skill education models. The services offered encompass inclusive education, a dedicated Rainbow Centre for Autism, and early childhood education. The inclusive education programme caters to children with special needs and those facing challenges with the mainstream curriculum. Early childhood education utilizes a multi-sensory approach, incorporating play and projects to enhance various developmental skills. Parent and family involvement is emphasized in planning and training children's early learning needs.

Vocational Skill Training

The Vocational Training programs at SSK concentrate on enhancing the employability of adolescents and young adults with special needs. These programs provide skill development, life skills, and soft skills training with the aim of enabling individuals to secure a livelihood and attain a dignified way of living. The focus is on equipping young adults with the necessary abilities and knowledge to thrive in the workforce, fostering their independence and self-sufficiency.

Training & Capacity Building

The Department of Human Resource Development Training (HRDT) at SSK has been dedicated to teacher training programmes for the past 20 years. Its primary goal is to offer comprehensive pre-service training and continuing education initiatives for individuals involved in special education. SSK designs and implements cost-effective training programmes that focus on building human resources across various levels within the disability and development sector. The department provides formal courses that aim to cultivate technical expertise, foster a commitment to equality and social justice, and instil ethical practices among trainees.

Community Services

Expanding in response to community demand, the Spastics Society of Karnataka now offers community rehabilitation services in six locations across Karnataka. This expansion aims to provide accessible and high-quality services. Through direct interventions like early intervention, therapies, special education, and vocational training, there has been an increase in parent and family involvement and community engagement. The provision of additional medical support enhances overall well-being, facilitating the inclusion of children in education and community life.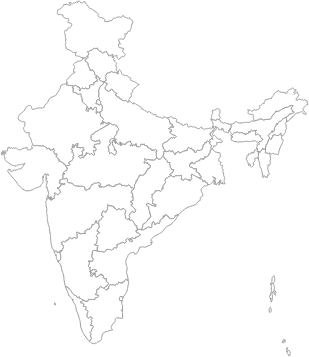 Psychological Assessment Received by Children

Educational Assessment Given to Children
31, 5th Main, 5th Cross, 1st Stage, Indiranagar, Bangalore, 560038