Grameen Foundation is committed to empowering women and girls worldwide by eliminating barriers to accessing loans, markets, business training, and ba Read morenking services, which affects about one billion women. Through technology and innovation, the organisation builds a supportive ecosystem, enabling women to realize their full potential. This empowerment allows them to sustain their families, afford education and healthcare, and grow their businesses, ultimately helping entire communities break free from poverty and hunger. With a vision of a poverty-free world, Grameen Foundation's mission centres on enabling the poor, particularly women, to overcome economic hardship and hunger. It partners with local actors to create sustainable and scalable solutions, grounded in evidence-based practices. Emphasizing inclusivity, its approach works within existing systems to address the root causes of economic exclusion, while leveraging digital channels to reach the most remote areas and deliver women-centric products and services. Moreover, the organisation actively engages men to support women's success, recognizing that their efforts benefit not only women but also entire communities.
In 2022, Grameen Mittras, trained to provide mobile banking and health services to rural villages in India, made a significant impact by serving 100,000 clients, with 50,000 receiving vaccines and 100,000 accessing digital financial services, reaching an average of 125 clients per Mittra in a year.
The Agnipath Consortium Programme

The Agripath Consortium, with support from the Swiss Agency for Development and Cooperation (SDC), seeks to scale sustainable agriculture by promoting effective digitally supported advisory services for smallholders. Empowering both male and female farmers, the project aims to enhance agricultural productivity, income, and climate resilience through sustainable practices. By comparing different digital advisory systems and generating empirical evidence, it aims to mainstream tailor-made solutions for extension services and private investments in Africa and Asia. Additionally, the research will contribute valuable insights into farmers' behaviour, household decision-making, gendered youth, and community aspects of technology adoption and farming system changes.

Digital Inclusion via Education Programme

In Phase Two of Digital Inclusion via Education (DIVE) in India, the programme aims to promote the adoption and usage of digital financial services among low-income populations. It will achieve this by expanding the "Grameen Mittras" community agent network to reach an additional 500,000 people in Nagpur district, Maharashtra, over 18 months. With the support of Citi, the Grameen Foundation for Social Impact (GFSI) will combine digital financial literacy with convenient access to services like balance inquiries, mobile recharge, cash withdrawals, and bill payments. The project's Grameen Mittra approach prioritizes scalability, sustainability, and effectiveness.

Women's Economic Empowerment Programme

Under the leadership of the Grameen Foundation USA (GFUSA) and with support from Ford Foundation, the Women's Economic Empowerment in India programme strives to empower rural women through financial inclusion and entrepreneurship. Over 18 months, it expands the Grameen Mittra model with 400 new female agents serving 200,000 rural clients in Maharashtra. Additionally, they advance the SDG Impact Bond model to accelerate economic and social outcomes for agriculture MSMEs throughout India. GFUSA's First Loss Default Guarantee of $213,942 provides assurance to impact bond investors, while Ford Foundation's $567,942 funding aids in refining and scaling both models in India and beyond.

Agriculture Transformation Programme

The Transform Agriculture in UP program, in partnership with BMGF, Gates Foundation, and the Government of Uttar Pradesh (GoUP), aims to drive inclusive agricultural transformation in select districts of UP. Phase II focuses on a Food Systems approach, promoting crop diversification, women-friendly technology, and market linkages. GFUSA, GFI, and EY lead the work, facilitating financial service linkages for lighthouse FPOs. A supplement award of $3,499,220 extends Phase II (Phase 3), integrating successful prototypes into the Government mechanism for upscaling while testing new ones. Grameen/GFI leads gender mainstreaming, including pro-WEAI research.

The Walmart Mandi Programme

The Walmart MANDI initiative, with funding from Walmart Foundation, is a 24-month project worth $1.65 million. It aims to enhance the capacity of 40 farmer producer organisations (FPOs) in Uttar Pradesh, India, to connect smallholder farmers, particularly women, to markets and finance. Grameen/GFI will achieve this by utilizing digital technology and data to support smallholder farmers in diversifying and intensifying agricultural production. The Grameen Mittras will play a crucial role in facilitating farmers' access to digital payments, while FPOs will assist in linking them to additional financial products for increased household resilience, especially in response to challenges like COVID-19. Additionally, the project will focus on building gender mainstreaming capacity to promote greater outreach, membership, and leadership opportunities for women within FPOs.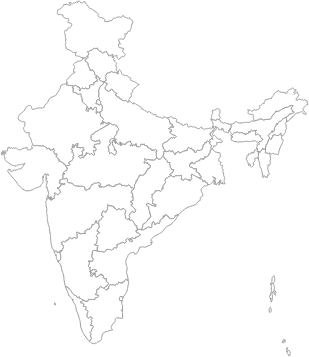 E-86, Lower Ground Floor, Suncity, Sector 54, Golf Course Road, Gurgaon, 122011

Directions
For-profit
Private Limited Company