It has developed information technology solutions to help social organisations understand and manage their day to day work efficiently. This enables t Read morehe organisations to study how they are doing in projects that they are operating on and keep track of all data from a central place be it finances, management of grants and their supply chains. The solutions are easy to customize through mouse clicks and thus is also useful to the social workers to see what they want in the way that would give them most information. The systems developed by Vera Solutions have been accepted and in use by various organizations in the world including India, They have offices in cities like Cape Town, Geneva, London, Sao Paulo, Washington D.C besides Mumbai. The suite of solutions include Amp Impact a system to manage grants, From giving grants to the fund reaching the grantee and also project management wherein all important data is in a single place. The solutions offered by Vera solutions aids social organisations to manage their activities efficiently and makes their work transparent.
Amp Impact

Amp Impact stands as a Salesforce-driven solution tailored for impact-focused organizations. Derived from extensive experience in digital transformation projects, Amp Impact empowers social-impact entities to replace cumbersome spreadsheets with a versatile, user-friendly, and integrated technological solution. It serves as a valuable tool for both grant recipients and grant providers, facilitating the smooth flow of workflow and data—from the field to local offices, headquarters, and ultimately to funders. Currently, Amp Impact is employed in over 100 countries, overseeing data management for an impressive portfolio of development programs and grants exceeding $8.5 billion.

Many 2 Many

Many2Many is a versatile Salesforce Lightning Component compatible with all objects, enhancing user experience compared to multi-select picklists for streamlined reporting.
With Many2Many, users can label a record with other records, enabling seamless tracking, management, and visualization of tags. This component also simplifies charting and reporting on related records generated through Many2Many tags, eliminating the need for admins to create numerous formula fields, saving valuable time and effort.

Salesforce Consulting

Revolutionizing data engagement for social-impact organizations. The Salesforce-based platform offers adaptable, scalable solutions that not only economizes time and resources but also enhances insights and accountability for organizations.

Managed services

Managed Services encompass continuous support offerings that allow you to concentrate on your core mission instead of dealing with administrative tasks. The team takes a proactive approach to oversee and resolve issues in your Salesforce and Amp Impact implementation, offering optimization suggestions to ensure it's performing efficiently, aligning with your dedication.

Organizations have varying support needs, ranging from in-house capabilities to outsourced expertise or a hybrid model. Drawing upon over 12 years of experience in the nonprofit sector, our team possesses extensive knowledge and a track record of providing tailored solutions to diverse clients.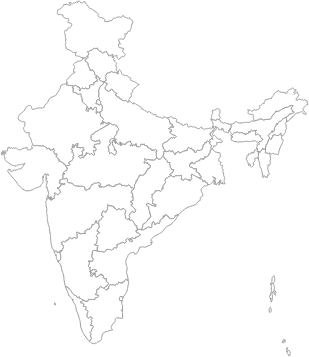 314/A Sundervila S.V. Road, Santacruz West, Mumbai, 400054

Directions
For-profit
Private Limited Company