IFFCO Kisan Suvidha Limited, formerly known as IFFCO Kisan Sanchar Limited, is a collaborative effort involving Indian Farmers Fertilizer Cooperative Read moreLimited (IFFCO), Bharti Airtel, and Star Global Resources Ltd. Its primary focus is on improving farmers' lives through a range of innovative solutions. It is dedicated to revolutionizing agriculture with technology, offering services such as mobile advisory, the IFFCO Kisan Agriculture App, and the Kisan call centre. Additionally, it engages in the distribution of various commodities, including cattle feed, spices, and honey. IFFCO Kisan Suvidha Limited also works closely with institutional partners to assist farmers' associations and FPOS in enhancing product quality and facilitating direct sales to manufacturing units. Committed to enriching farmers' lives, IFFCO Kisan Suvidha Limited upholds global standards and promotes sustainable agricultural practices, embodying their dedication to advancing the agricultural sector.
Cattle Feed

IFFCO Kisan Suvidha Limited, through its Cattle Feed program, aims to enhance cattle health and milk production. Its Balanced Cattle Feed is rich in proteins, minerals, and vitamins, promoting the well-being and productivity of cattle. Crafted from top-quality grains, brans, molasses, minerals, and vitamins, this feed is not only palatable but also contributes to overall animal health. Regular consumption results in denser and higher-quality milk, yielding more butter and fat content. It adheres to National Dairy Development Board guidelines, boosting immunity, enhancing digestion, and preventing illnesses and infertility. Additionally, it supports calf growth, ensuring they mature and reproduce on schedule while reducing the risk of diseases like milk fever and prolapse. Continued use of this balanced feed prolongs the period during which cows and buffaloes can produce milk.

Agro ICT Services

FFCO Kisan Suvidha Limited extends its Agro ICT Services, including the innovative Green Sim programme. With Green Sim cards, farmers receive three voice-based messages and one text message daily, offering tailored crop advisories based on their chosen crops, adapted to local geography and weather conditions. These messages are provided in local languages and incur no charges for farmers with Green Sim cards, benefiting around 3 million farmers across India. Farmers can also seek expert guidance on various agricultural topics through this service. Additionally, the Samadhan service provides agro advisory services for those without Green SIM cards, offering premium features for improved crop yields. These services include a dedicated helpline for query resolution and a call-back facility, enhancing the farming community's access to valuable agricultural information.

IFFCO Kisan Agriculture Mobile App

IFFCO Kisan Suvidha Limited presents the IFFCO Kisan Agriculture Mobile App, a user-friendly tool for farmers available on iOS and Android. The app delivers essential information, including weather forecasts, market rates, and local buyer-seller details, in 11 Indian languages. Farmers can directly connect with agricultural experts, locate nearby mandis using GPS, and engage in online crop trading. The app filters and displays relevant agricultural news and government schemes. An innovative Agri chatbot provides real-time problem-solving in both Hindi and English, integrating multiple sources for comprehensive support, making it an indispensable resource for farmers.

Urban Gardening Services

IFFCO Kisan Suvidha Limited's Urban Gardening Solutions, known as MY URBAN GREENS, brings the joy of farming and cultivating gardens to residential, office, and commercial spaces. It promotes sustainability by enabling everyone to have green spaces, regardless of size. MY URBAN GREENS offers various options, including vertical gardening, rooftop gardening, kitchen farming, plant gifting, and maintenance services, tailored to individual preferences and available space. Its team of horticulture experts and skilled workers is dedicated to improving both people's lives and the planet. Its expertise combines horticulture and artistic design, helping create modern, local farms and enhancing gardening services for a greener future.

Call Centre Services

IFFCO Kisan Suvidha Limited provides Call Centre Services (CCS) catering to multiple sectors, including Agriculture, BFSI, Auto & Manufacturing, Retail, and E-commerce. Its professional team handles various projects, including Inbound and Outbound processes, Back Office, FOS, Email, Video Chat, and more. The CCS vertical is ISO 9001, ISO 27001, and ISO 22301 certified, serving over 8 million customers annually in over 22 languages. IFFCO Kisan manages the Kisan Call Center service on behalf of the Department of Agriculture & Cooperation (DAC), Ministry of Agriculture (MOA), allowing farmers nationwide to clear their queries through a toll-free number. A team of Senior Agricultural Experts and 600 Farm Tele Advisors address farmers' queries and provide customized solutions daily. Its clientele includes Government ministries and entities, as well as private organisations such as Sonalika Tractors, Livserv, IFFCO Tokio General Insurance, and Samunnati.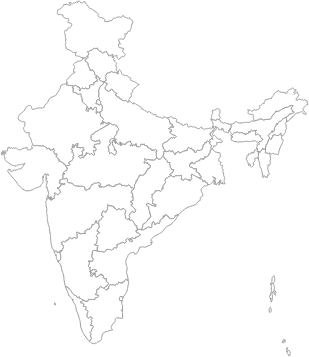 IFFCO Kisan Suvidha Limited (Formerly IFFCO Kisan Sanchar Limited) IFFCO House, 34, Nehru Place New Delhi, 110019

Directions
For-profit
Public Limited Company
2020-21

Tip: Click on any value above to exclude it.

2021-22

Tip: Click on any value above to exclude it.

2022-23

Tip: Click on any value above to exclude it.