Give works towards creating an efficient and effective donation ecosystem in India where the donor can donate to a reliable, transparent and verified Read moreNGO or cause and also receive feedback on the usage of donated funds. NGOs on the website are listed after undergoing an objective selection process. Its mission is to provide a reliable and low-cost platform for fundraising in India where at least 90 percent of donation reaches the NGO chosen by the donor. Donors are offered multiple donation choices through a varied product range. Internet Giving allows people to donate to NGOs for their specific needs and receive feedback on the utilization of their funds. Payroll Giving allows corporates to provide their employees with an option to set aside a part of their salary every month for donating to an NGO of their choice. iGive allows people to set up a cause and ask other people to support it. Gift a Donation allows one person to make donations on another person's behalf. Individuals and corporates also have the option to fund entire projects or programmes run by an NGO. They can do this by selecting an NGO of their choice from the project catalogue. It has connected more than 1 million donors to 200 verified NGOs, raising approximately INR 300 Crore in funds, impacting the lives of 4 million in 23 Indian states. For its efforts, it has received the Manthan Award 2008, NGO Award 2009 and Charity Website of the Year 2012 award.
Its monthly giving programme has raised more than Rs 700 crore for nonprofits, over 2 million donors have contributed to causes, over 15 million lives impacted and trusted by more than 150 corporates and brands while its institutional giving programme has more than 2 million donors, over 250 corporate partners, served over 15 million people and assisted over 2500 non-profits.
Fundraisers Programme

Is Give India's platform enabling individuals and social benefit organisations to put up their requirement for funds from the people. It may be an individual's effort to raise an amount for the benefit of an NGO they support or an appeal for monetary help to cope with medical bills.

The organisation does not charge anything to create a fundraiser on its website, in addition to ensuring ease of setting it up, providing dedicated managers who would guide throughout the period of the effort, extending the reach of the requirement throughout the world, assisting with marketing know-how and ensuring that collected funds directly reach the destined beneficiary.

Monthly Giving Programme

This programme ensures a steady flow of funds to sustain projects and organisations that need regular financial assistance. People are encouraged to align with causes close to their hearts and create long-lasting impacts by associating with NGOs for the longer term. The programme offers the donors tax benefits and keeps them posted with regular reports of the beneficiaries they support.

Give India conducts due verification of all social organisations that receive benefits from the monthly giving programme and assures donors of the appropriate usage of funds that they have donated.

Institutional Giving Programme

The institutional giving programme attempts to bring together corporates, foundations, individual givers, and NGOs, to strengthen their goals of transforming society. It helps corporates by designing relevant interventions in accordance with their CSR policies, provides a tech-enabled platform to manage the details of such social projects, extends the outreach and impact of the social projects through its extensive network of partners, guarantees the quality of NGOs through due checks and audits and through Givescapes, provides an all-inclusive view of the Indian social sector, solutions and NGOs working on various programmes for social impact.

Give Discover

Give Discover is Give's platform to enable people to access comprehensive information about over fifty-seven thousand NGOs connected to it. The platform uses data science extensively to build up relevant information about social organisations.

Each NGO is represented as richly as possible on the platform with information being available in a well-designed manner. A summary of the organisation's activities, its identity details and mention of its important programmes and initiatives lead to a rich profile supporting the organisation's benevolent cause.

An effective search feature and categorization of organisations into sectors add to the ease of discovering NGOs working on varied social causes, enabling people and corporates to find causes that they want to support and also helping NGOs represent their good work in the best possible way making use of the reach of Give to access a greater audience.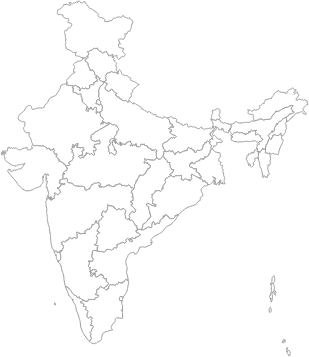 2nd floor, Rigel, No. 15-19 Doddanekkundi, Marathahalli Outer Ring Road,, Bangalore, 560037

Directions
Non-profit
Section 8 (formerly Section 25)