Project Potential was established with the core belief that the latent potential within every young individual and community is substantial. It focuse Read mores on creating avenues for both personal exploration and communal engagement, recognizing their significance in fostering self-sufficient societies. The approach employed by the organisation involves a concentrated effort to channel resources, leaders, and establishments into India's most underserved regions. This approach centres on harnessing the power of local youth to drive transformation. By enabling young individuals to introspect, organise themselves, and conceptualize solutions for their communities, the organisation champions the concept of localized initiatives tackling localized challenges. An embodiment of its commitment to inclusivity and sustainability is manifested in the establishment of 'eArthshala,' a physical space designed to facilitate collaborations that bridge the gap between rural and urban contexts. Furthermore, Project Potential endeavours to advance thought leadership in rural development. This is achieved through partnerships with stakeholders, meticulous documentation, widespread dissemination of successful sustainable practices, and the scaling up of such practices, thereby amplifying its positive influence on comprehensive rural advancement.
eArth Yuva Vikas Programme

eArth Yuva Vikas empowers youth with strong leadership skills through self-reflection, digital proficiency, and social tools. The two-year Rural India Youth Leadership programme nurtures constitutional values in 25 young participants who create youth clubs, fostering 400 grassroots leaders. The initiative provides exposure, workshops, internships, and placements for professional growth. Amid COVID-19, the programme adapted to a vaccination project, while earlier, the Village Visionary effort produced impactful leaders with locally-driven projects like Anganwadi and community libraries.

eArtshala Programme

At eArthshala, Bihar, a unique approach to Sustainable Rural Development and Grassroots Leadership is emerging. Its mission includes holistic rural development, addressing food security, financial resilience, and climate change while fostering green opportunities and revitalizing ecosystems. The "eArth" philosophy blends environmental sustainability, financial security ("Arthik"), and community contribution ("Arthpurn") to nurture a resilient, socially responsible society. Positioned in the Terai region, eArthshala spans Bihar, West Bengal, Nepal, and neighbouring areas, driving cross-border sustainable development rooted in local culture. Through regenerative practices, eArthshala aims to foster connections, personal growth, and positive community impact. It encompasses activities like mud block production, bamboo construction, and community-made mud cottages, offering visitors a chance to engage with this evolving movement.

eArth Kala Manch Programme

eArth Kala Manch creatively raises social awareness through street theatre and open-air movies. The programme empowers participants, fosters confidence, and addresses vital issues like education and women's empowerment. Nukkad Natak initiates dialogues and spurs community action, refining approaches based on audience interactions. Theatre in Education benefits youth, particularly girls in Government schools, while capacity-building with community organisations enhances its community work through theatre. Gram Cinema brings films to communities, stimulating discussions to amplify message comprehension.

eArth Swasthya Programme

eArth Swasthya responds swiftly to healthcare and emergency needs in communities, focusing on accessibility and well-being. The programme collaborates with partners and mobilizes resources for initiatives like flood relief, tuberculosis screening, and COVID-19 support. The Tuberculosis project aims to reduce its impact by facilitating diagnosis and treatment, coupled with community awareness. The COVID-19 campaign involves localized home visits, emphasizing safety measures and vaccinations. Additionally, during crises, the programme distributes monthly ration kits to over 25,000 people, aiding those affected by income loss or disasters.

eArth Nirmaan Programme

eArth Nirmaan is dedicated to showcasing sustainable construction practices at eArthshala, prioritizing environmental responsibility and energy efficiency. It also invests in social inclusion by training local workers, fostering skilled artisans and job opportunities. The design approach emphasizes conserving essential elements like healthy soil and clean water for rural community well-being and global climate action. Incorporating passive solar design, energy efficiency, natural ventilation, and regenerative methods, the programme creates high-performance buildings. It enhances experiences by promoting social interaction, regenerative practices, and contemplation while aiming for zero waste, groundwater recharge, and nature-based sanitation solutions to restore ecosystems.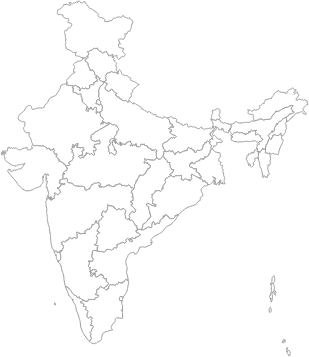 eArthshala Campus, Bhelatupi Gaon, Ward no. 2, P.O Churli, Thana Galgalia, Kishanganj, 855116