The Swades Foundation works with a focus on the empowerment of 1 million people residing in rural India. Its mission is to assist rural communities in Read more becoming self-reliant and experiencing a permanent, irreversible form of change in the way they live. The strategy employed to achieve this mission is Engage-Execute-Empower and Exit. Health & Nutrition, Education, Water & Sanitation and Economic Development are the primary focus areas. Post the achievement of objectives, the organization follows an exit strategy, allowing the transformed communities to guide other communities towards their own transformation journies. Development and transformation are envisioned in the form of a mobilized community with active self-help groups, robust health of community members, schools with quality education, well-nourished children, clean water and a personal toilet in every household. Uplifting the farmer community through the creation of opportunities for running small businesses is also part of its developmental activities.
Issue
Rural India is struggling with a lack of information on the latest practices be it agriculture or sanitation, relative inaccessibility to modern technology and erosion of values.
Action
The Foundation aims to bring positive changes in the way of life in rural villages by implementing projects on education, water & sanitation, health & nutrition and economic development. It believes in partnering with the villages to make them independent and then encouraging the community to chart out its own path of development.
In 9 years Swades has impacted 2,700 villages across the Raigad & Nashik districts of Maharashtra impacting over 7,48,000 people belonging to 1,60,000 households.
Education

In the education sector, it works with Anganwadi Centers (AWCs) to facilitate early childhood development and provides skill development training, leadership training and scholarships to students. It also conducts principal & teacher training programmes to enable efficient and effective delivery of education.

Water & Sanitation

In the water & sanitation sector, Its efforts are focused on building rainwater harvesting facilities, toilets and water storage structures in homes and under-resourced schools with the aim of creating open-defecation-free communities and ensuring access to safe drinking water.

Health & Nutrition

In the Health & Nutrition sector, its focus is on detecting and managing anaemia through screening and iron supplements, diagnosis and cure of cataracts through checkups and surgery, reducing malnutrition by encouraging breastfeeding and providing supplementary nutrition and treatment for children with heart disease.

Economic Development

Its economic development initiative is focused on enabling farmers to achieve sustainable sources of income by creating awareness about government policies and providing access to innovative farming techniques.

The first step is to engage rural communities with NGOs, corporate houses, urban youth and the government. The next step is the execution of developmental programs in collaboration with these entities.

The third step is empowerment which takes place when these communities undertake activities with the view to becoming self-dependent and experiencing sustainable development.

Heath and Nutrition , Economic Development, Water and Sanitation, Education

We have three mobile vans which are fully equipped for diagnostic screening of eye defects by ophthalmologists. We conduct screening, identification and advise on necessary treatments for eye diseases in these vans. Those identified with refractive errors are given spectacles free of cost whereas those diagnosed with cataract are accompanied to our partner hospitals Laxmi Charitable Trust and HV Desai Eye Hospital for free surgery.

Skilling

The programme aims to primarily target the 18 - 35 age group, train them with the right and relevant skills and engage them in a meaningful livelihood or employment helping them earn between INR 80K - INR 120K. The age group is relaxed by about 10 years for self-employment trades such as masonry that help skill individuals enabling them to draw a higher daily wage than being unskilled. The subsidized fee charged from student per course in INR 3,000, further subsidized to INR 500 for POP HH. We also provide accommodation facility for youth who travel from far way and do not have the public transport facility to be a day scholar. the upper limit for accommodation cost is fixed at INR 6,500 per youth (approx for 45 to 60 days). This is being executed in partnership with Learnet Skills that has setup a training center and relevant labs to ensure best quality deliverable. The training is imparted through 2 models - (1) Youth being trained at the training center; (2) Youth being trained in their villages where the trainer travels to the community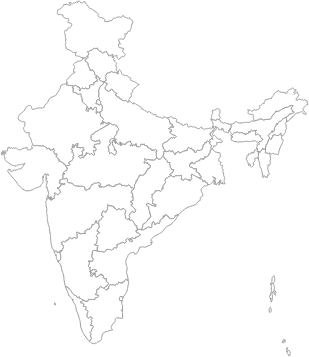 Scholarships to Students for Higher Studies

2017-18

62

2018-19

700

2019-20

1040

2020-21

594

Students Counselled for Career Guidance

2017-18

11636

2018-19

5000

2019-20

3080

Trained Teachers and Principals

2017-18

1696

2018-19

900

2019-20

850

2020-21

5962

Screened by Swades Mitra

2019-20

17221

2020-21

660800

2021-22

2066

Screened by Optometrist

2019-20

30002

2020-21

8672

2021-22

9768

Cataract Surgeries

2019-20

2966

2020-21

8672

2021-22

716

Youths Trained

2019-20

51600

2020-21

28500

2021-22

52300

Youths Placed in Formal Employment

2019-20

419

2020-21

180

2021-22

422

Youths Self Employed

2019-20

234

2020-21

124

2021-22

218
Swades follows logical frame work for monitoring and evaluation we have all the programs input, output, outcome and impact indicators which is used for program monitoring and outcome assessment.
Nishuvi, 3rd floor, 75, Dr Annie Besant Road, Worli, Mumbai, 400018

Directions
SHARE (Society to Heal Aid Restore Educate)
2018-19

Tip: Click on any value above to exclude it.

2019-20

Tip: Click on any value above to exclude it.

2020-21

Tip: Click on any value above to exclude it.

2021-22

Tip: Click on any value above to exclude it.