Akanksha Foundation works to impart high-quality education to children from underprivileged sections of society with the aim to pull them out of the c Read moreycle of poverty. The schools are operated in partnership with municipal corporations with no fees being charged to the student. The Foundation has plans to operate more such schools in the public-private partnership mode in the future. It adopts a teaching curriculum and methods such that every child achieves all-round development and progresses favourably in life. It also won the India NGO of the Year Award in 2010.
Issue
The lack of quality schools impair children's abilities to perform well and do well in life.
Action
The Foundation aims to build the largest network of innovative schools that empowers children to maximise their potential and that influence systemic reform.
Akanksha Foundation has implemented its model in 26 schools across Pune, Mumbai and Nagpur impacting 10,000 students achieving 88% attendance and 97% student retention, 75% of parents are part of school management committees, retaining 90% of teachers on an average and 100% students passed grade 12 as of 2020-21.
Community Engagement Programmes

Parents are considered to be an important part of school management committees(SMC) that ensure smooth functioning and accountability of the school management towards the students. They are encouraged to join the SMCs along with teachers and student leaders and take part in social initiatives to educate other parents on community issues.

Parents are also trained in life skills, hygiene and nutrition to make their care more effective. It undertakes English classes for parents to build their confidence and pass it on to their children at home.

Youth Development Programmes

The Foundation helps its children develop a positive attitude and values through the teaching of art, a curriculum developed by the Foundation itself. This also provides a career opportunity for its Alumni who can teach students and gain experience in the process.

It also focuses on sports to inculcate teamwork and friendships through physical activity. It encourages students to join football, cricket and hockey matches played among community organisations and in between the Akanksha schools. It encourages a concept of 'circle time' where students get together with their mentor and interact freely to get their concerns and curiosities addressed.

Academic Achievement Programmes

Schools managed by the Foundation follow a blended learning methodology which ensures continuity and reach of education. The approach combines the merits of classroom and remote learning. Its independent learning method encourages groups of students to perform and master one task at a time through the installation of independent workstations used by the student groups in a sequential manner.

The Buckle Up and Read programme focuses on sharpening the student's vocabulary and reading skills by providing books that contain more text than illustrations.

Alumni Support and Engagement Programmes

The Foundation aims to support its students even after they pass out of its institutions through an Alumni Support Engagement Programme. This programme through its team ensures that passed out students do well in life by being in constant touch with them, conducting career awareness and counselling sessions, operating phone lines for support and guiding them towards alternative careers in case they are weak in academics.

Karuna Programme

This programme is Akanksha Foundation's response to the Covid pandemic. It includes the three components of Max Vax, Mental Health & Well-Being and Uninterrupted Learning.

The Max Vax mission set out to increase vaccination intake among its students and communities while the Mental Health & Well-Being mission attempted to help people deal with Covid anxiety and supported them tide personal losses.

The Uninterrupted Learning mission ensured that learning never stopped even in the absence of classroom teaching by keeping connected through virtual classes.

The Akanksha Foundation School Muncipal Program

The Akanksha Foundation (TAF) is gearing up to support children from low-income communities, reverse the learning loss, strengthen socio-emotional well-being and build stronger relationships with the parents. Even before the Covid-19 pandemic, Akanksha schools used technology to teach students. However, the need is now more than ever & we look forward to having a meaningful partnership with you in this journey. The mission of The School Project is to create a model for high-performing schools that redefines what is possible for children from low-income communities, and has the potential to drive wider systemic reform. Akanksha's vision is that one day, all children will be equipped with the education, skills and character they need to lead empowered lives AKANKSHA : TRANSFORMING EDUCATION From 15 children in 1991 to more than 14,000 children, Akanksha has been empowering children from low-income communities by imparting high-quality education through 26 English medium schools in Mumbai, Pune and Nagpur in India. Akanksha is one of the largest networks of public-private partnership schools in India and impacts countless children and their families through 3 main goals: Academic Excellence Adequate attention to each child and tailoring lesson plans makes education at Akanksha, a targeted and immersive journey. Akanksha also supports its alumni, once they've graduated from school. Socio-Emotional Well-being & Development Our Socio-Emotional & Ethical (SEE) Learning curriculum trains every child to maximise their potential through dedicated teaching practices, play and resources designed specifically to meet this goal. Parent Engagement Parents become our partners in a child's learning journey. They actively engage in the process of their child's development through programs such as the School Management Committee, parent literacy classes and parent volunteerism.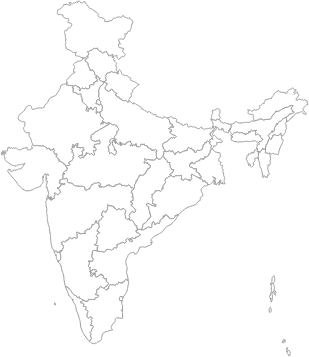 Students Passed in Ssc Exams

2014-15

58

2015-16

61

2016-17

120

2017-18

97

2018-19

130

2019-20

217

Students Passed in Graduation

2014-15

36

2015-16

14

2016-17

100

2017-18

84

2018-19

84

2019-20

107

Student Attendance %

2019-20

87

2020-21

49

2021-22

74

Student Retention %

2019-20

100

2020-21

99

2021-22

100

Parent Participation in Meetings %

2019-20

80

2020-21

57

2021-22

79

Parent Participation in Meetings %

2019-20

80

2020-21

57

2021-22

79
The Akanksha Foundation is a not-for-profit organization with a mission to build a network of high performing and innovative schools to empower children & young adults from underserved communities and to influence the ecosystem. We believe that when we reimagine learning for our students, we can pull their entire families out of poverty and address several allied Sustainable Development Goals. We aspire for excellence in our pedagogy that holistically empowers students with life skills and enables them to lift their families out of poverty.
Voltas Premises, Z-Block, 2nd Floor, T. B. Kadam Marg, Chinchpokali, Mumbai, 400033

Directions
2018-19

Tip: Click on any value above to exclude it.

2019-20

Tip: Click on any value above to exclude it.

2020-21

Tip: Click on any value above to exclude it.

2021-22

Tip: Click on any value above to exclude it.