The Barefoot College is a grassroots organisation that operates on the principles of equality, collective decision-making, decentralization, self-reli Read moreance, and self-control. Inspired by the Gandhian concept of reaching the most marginalized individuals, the College strives to empower local communities by harnessing the skills and intelligence of rural people and specialists alike. By focusing on the needs of marginalized groups such as impoverished rural poor, exploited individuals, and women living on less than $3 a day, the College addresses various domains including water, education, solar energy, health, advocacy, environment, communications, and rural livelihoods. Through its emphasis on involving marginalized communities in the planning, execution, and maintenance of development frameworks, Barefoot College enables these communities to uplift themselves with dignity and self-respect. This approach has yielded significant impacts in access to drinking water, rainwater harvesting, solar electrification, non-formal education, health, conservation, women's empowerment, and culture. The College's success has led to national and international collaborations with the Government of India, as well as the establishment of vocational training centres in several countries, training over 1,750 solar mamas from 96 countries in the Global South.
Transforming lives in over 96 countries and 20 Indian states, the Social Work and Research Centre (Barefoot College) has impacted over 5 million people across 5000+ villages worldwide.
Barefoot Vocational Training Centres

To ensure long-term sustainability, establishing Barefoot Vocational Training Centres in multiple countries is crucial. These centres provide accessible training for women without the need to travel to India. With ongoing projects supported by the Ministry of External Affairs, existing infrastructure in Senegal, Burkina Faso, Liberia, and Tanzania will be converted into Barefoot Vocational Training Centres. This involves renovating infrastructure, setting up necessary facilities for solar training, providing accommodations, and funding costs for training and transportation. These centres will empower more women in neighbouring countries to receive solar training and bring electricity to their own villages.

Community Electrification Programme

In non-electrified villages, a village solar committee is formed, and women solar engineers set up rural electronic workshops and install solar equipment. Households contribute a fixed monthly amount to support the engineers and cover operational expenses. Ongoing projects include solar electrification of 2,800 households in 14 Pacific Island countries, with a focus on livelihood opportunities. Another project trains rural women in Assam and electrifies 550 households, empowering them through additional sessions on health, leadership, and entrepreneurship skills. These initiatives receive support from the Ministry of External Affairs and ONGC.

Rural Women Solar Training Programme

Illiterate or semi-literate middle-aged women, many of them grandmothers and permanent residents of non-electrified villages, are selected for a 6-month residential training programme. They learn to design, fabricate, install, and repair solar lanterns, home lighting systems, charge controllers, and set up electronic workshops. Despite language barriers, candidates from around the world are taught to identify electronic components using colour codes and shapes, following practical examples to acquire the necessary skills for community electrification. The ongoing ITEC Solar Training collaboration with the Ministry of External Affairs has trained 884 women from marginalized communities in 94 countries, resulting in the electrification of 40,000 households across 410 villages, contributing to sustainable development goals.

Research and Development Lab

The Research & Development Lab, established in 2016, has grown into a versatile team working on ICT tools for night schools. With a diverse group of young engineers, it focuses on education, health, energy, and livelihood. Currently managing 7 projects with the Government of India, including solar-based innovations like an IoT controller, solar lantern, projector, water filtration and vending machine, solar dryer, and portable solar sheep shearing machine. The lab's technical expertise and commitment drive these projects forward, addressing various challenges in these domains.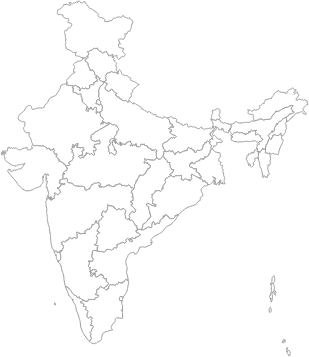 The Barefoot College, Tilonia, Via Madanganj, Ajmer, 305816

Directions