Goonj's primary focus is on finding useful ways to transform the discard of urban houses into resources for villages. For example, it used 250 tons of Read more discarded cloth to create traditional mattresses and quilts. Goonj uses material from urban schools as incentives to bring rural children to attend school, enhance their learning experience, and allow their parents to use their financial resources for other needs. The organization also works to raise awareness regarding menstrual hygiene and fight against the idea that the topic is too private or dangerous to talk about or make public. Hence, over 4.0 million sanitary pads have been produced out of waste cloth and distributed in villages and slums to address the taboo around the subject. Goonj holds exhibitions that address menstruation and the issues surrounding this taboo topic. Goonj accepts donations for school materials; such as stationery, water bottles, lunch boxes, etc; old sarees; old spectacles and sunglasses; simple food such as rice, pulses, tea leaves, sugar, salt and used paper. Founder Anshu Gupta received the 2015 Ramon Magsaysay award.
Issue
Urban surplus and discards form a major chunk of waste that goes unused while rural populations struggle with scarcity and issues.
Action
Goonj uses urban surplus and wastes especially cloth to recycle them into usable garments and other items of daily use. The rural population is fruitfully engaged in social development initiatives for which they are paid in the kits and clothes that Goonj manufactures and recycles.
Project Rahat

Project Rahat aims to respond to natural calamities in a fast, efficient manner and mobilize urban and rural citizens to help out with relief materials as required by the disaster struck area. It conducts regular sessions on the merit of giving and donation and draws attention to preventable disasters like death from cold in winter. Rehabilitation tool kits are provided to people affected by disasters to encourage them to stay in their places and not migrate to cities in search of employment.

Green by Goonj

Green by Goonj is an initiative by the organization to present handicrafts created by women in far-flung remote areas. It consists of a special edition of modern products, showcasing their aesthetics, craftsmanship and design sense created from stuff recycled out of objects and materials considered waste in the urban setting. It maintains a separate website where these products are displayed and are available for purchase through online ordering.

Dignity for Work

Goonj deals with over 3000 tons of material per year and initiates over 2500 development activities annually under its flagship initiative Dignity for Work earlier known as 'Cloth for work' (CFW), from repairing roads, recharging water ponds, and building bamboo bridges to digging wells besides interventions in sanitation, agriculture and tree plantation.

Disaster Management & Relief

It has developed income generation initiatives like Sujni, school bag making, and Vapsi to bring back the disaster-hit local economy to normalcy. Also, it developed a method to transform disaster wastage into a resource for development work. This waste management method was used in the Gujarat earthquake and the floods in Bihar, Andhra Pradesh, Uttarakhand, and Jammu and Kashmir. Goonj also collected material to help those affected by the floods in North East India.

Cloth for Work

Cloth for Work (CFW): CFW repositions cities urban discard as development resource for neglected rural India issues. Annually 3000+ tons of material is channelized to remote villages, motivating village communities to work on self identified issues in their areas. Over 3000 development activities every year on issues like water, infrastructure, education, agriculture etc are undertaken in 1700+ villages across India. It fulfills basic material needs of people, dignifies giving as lakhs of people don't get material as charity but earn it as reward for their efforts. It also fills resource gaps in development work & provides a longer life to massive quantity of discard that would have been an environmental hazard.

School to School

S2S is an attempt to fill the gap of resources in rural schools by providing them basic school material like stationery, sports material etc. On the other hand Goonj motivates urban school children to give their unutilised school material for their rural counterparts. BUT instead of giving this material as charity, it is given as a reward for efforts made by children around issues of learning and behaviour like hygiene, attendance, discipline etc. Goonj reaches recycled school kit (comprising bag, belt, water bottle, pouches, cap, scarf, ball, mat, etc.) to students as a reward for behavioural changes. It supports libraries, computer centres, sports facilities and other education institutions in rural India. In 2016-17 alone, Goonj has dispatched 28,563 school kits in 15 states of India.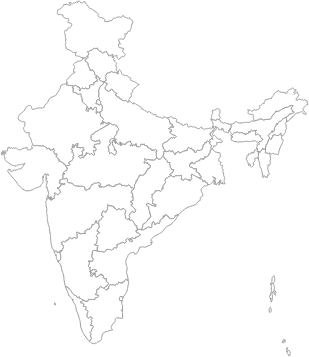 Sanitation Projects Done

2016-17

700

2017-18

1190

2018-19

2162

2019-20

600

2020-21

3700

Sanitation Pads Distributed to Women

2016-17

453000

2017-18

1041000

2018-19

1240700

2019-20

100000

2020-21

1600000

No. of Households Reached

2019-20

245788

2020-21

461449

2021-22

636687

No. of Community Led Development Projects

2019-20

7000

2020-21

12700

2021-22

12700

Quantity of Material Channelised (Mn Kg)

2019-20

5

2020-21

9

2021-22

4

No. of School Kits Channelised

2019-20

68654

2020-21

14566

2021-22

55000

No. of Districts Reached in the Country

2019-20

134

2020-21

328

2021-22

417
Human dignity and the world's surplus are at the core of our idea, ensuring that our actions never undermine the dignity of self, those we work with, and, most importantly, those we stand with. Besides that, we: Value localized solutions by engaging local resources, wisdom, and efforts. Improve before we Change; always value and explore the potential of what the world already has, focusing on circularity – material, people, relationships, talent or resources. Value collaboration in every sphere to increase effectiveness and scale. See every entity as a stakeholder in the process of development. Focus on the missed-out; people, material, needs, issues, geographies and relationships.
2018-19

Tip: Click on any value above to exclude it.

2019-20

Tip: Click on any value above to exclude it.

2020-21

Tip: Click on any value above to exclude it.

2021-22

Tip: Click on any value above to exclude it.