The India HIV/AIDS Alliance provides health care to people registered and infected with HIV through timely screening, post-detection treatment and che Read moreckups. It is actively involved in bringing civic amenities to the transgender community. It helps them to live a life of equality with other citizens of the country. It is providing rehabilitation services to people who are victims of drug abuse and are assisting NGOs to equip social workers and law enforcement agencies to tackle the issue with a humane touch. There are 17983 transgender people receiving this help. It helps men from the gay community by conducting HIV tests through community clinics to detect the disease and help those who are exposed to getting infected. 217 men are registered and receiving aid. The organization is actively helping female sex workers to reduce in this section of society. More than 7280 women have benefitted through this initiative. It is also active in educating and equipping future leaders so that they can help society understand their rights and raise their voice when it is violated.
Its programme Vihaan is India's largest HIV care and support programme that has a presence in 28 states and 4 union territories serving 1.6 million people living with HIV through its 319 Care and Support Centres (CSCs) spread across India.
Drug Use and Harm Reduction

This programme works with underprivileged communities to reduce the mortality of people suffering from HIV by informing them about the correct dosage and way of taking drugs. It facilitates policy implementation, sensitisation and awareness of drug law enforcement in addition to fixing service delivery gaps, providing technical assistance to the national programme for drug prevention, distribution of contraceptives, peer-led interventions, needle and syringe programmes and access to stigma-free healthcare services.

Research

Research is an important part of the work Alliance India undertakes in its fight against HIV/AIDS. It tries to generate data and evidence which supports strategic decisions on the response to the deadly disease. It also tries to contribute to the reservoir of national knowledge to encourage planned interventions and understanding of the main problems that are faced by the AIDS-affected community.

Sexuality, Gender & Rights

Due to their choice of work, lifestyle or gender the community of sex workers are usually stigmatised and marginalised. The Alliance provides services that are specific to the needs of this community. This programme attempts to increase the capacity of health workers and community service providers to reach out to a greater population in the community and provide healthcare and human rights services.

HIV Care and Support Programme

The Alliance helps people infected with HIV by informing them on how to manage side effects, associated infections and mental health issues. It provides counselling and social support, community-based testing or refers them to Government facilities, early detection in family members, tracking and follow-up on medical adherence, screening for the presence of TB, advanced disease management, linking to Government schemes and reducing the mortality related to HIV.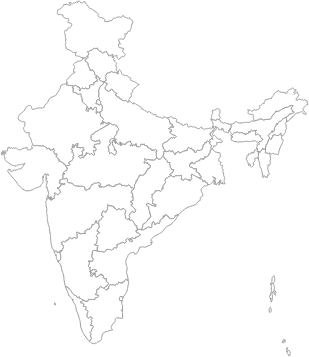 Supported People With Aids/Hiv

Program Name

Vihaan Care & Support

2017-18

109627

2018-19

1392819

2019-20

1067776

2020-21

1202969

Screened Men and Transgenders for Hiv

2017-18

9539

2018-19

2604

2019-20

9291

2020-21

6657
No.DIT(E)/2000-2001/T-793/2000/230

CIT(EXEMPTION),DELHi/2019-20/80G/10914
Non-profit
Section 8 (formerly Section 25)
2018-19

Tip: Click on any value above to exclude it.

2019-20

Tip: Click on any value above to exclude it.

2020-21

Tip: Click on any value above to exclude it.